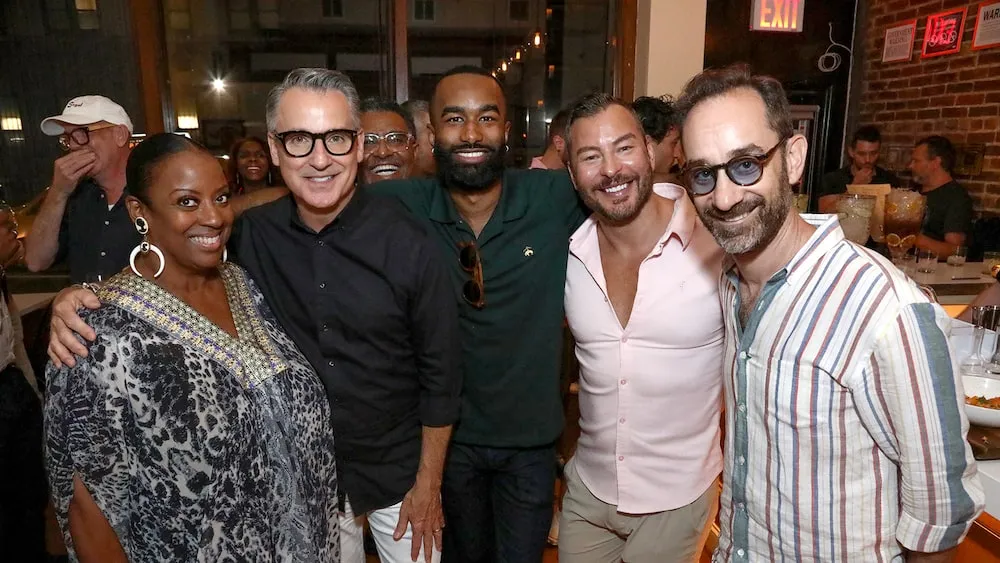 Out With Dr. Bill – Luxe Lounges & the U.S. Open
Hey everyone! What an action-packed week it's been. We kicked things off at 48LOUNGE, the ultimate social hotspot in Rockefeller Center. One night there, and you're destined to meet people you'll want in your circle for years to come, all while savoring top-notch cocktails.
Next, we ventured to Hell's Kitchen to check out The Red Stache, the newest LGBTQ+ wine bar that's setting the standard for neighborhood hangouts. Think of it as your coolest friend's living room, but with an unparalleled wine and charcuterie selection.

Then we rounded out the week at the U.S. Open's Open Pride event, a gathering that extends far beyond tennis to create a meaningful platform for inclusion and diversity. Complete with engaging panel discussions and rainbow wristbands, it's an experience that leaves a lasting impact.
The excitement didn't stop there. I headed off to Fire Island for the Labor Day weekend. We were thrilled to host Immigration Equality at our home, and took part in a series of unforgettable events, including the legendary Fire Island Pines Labor Day Weekend Drag Party. Stay tuned – you won't want to miss what comes next!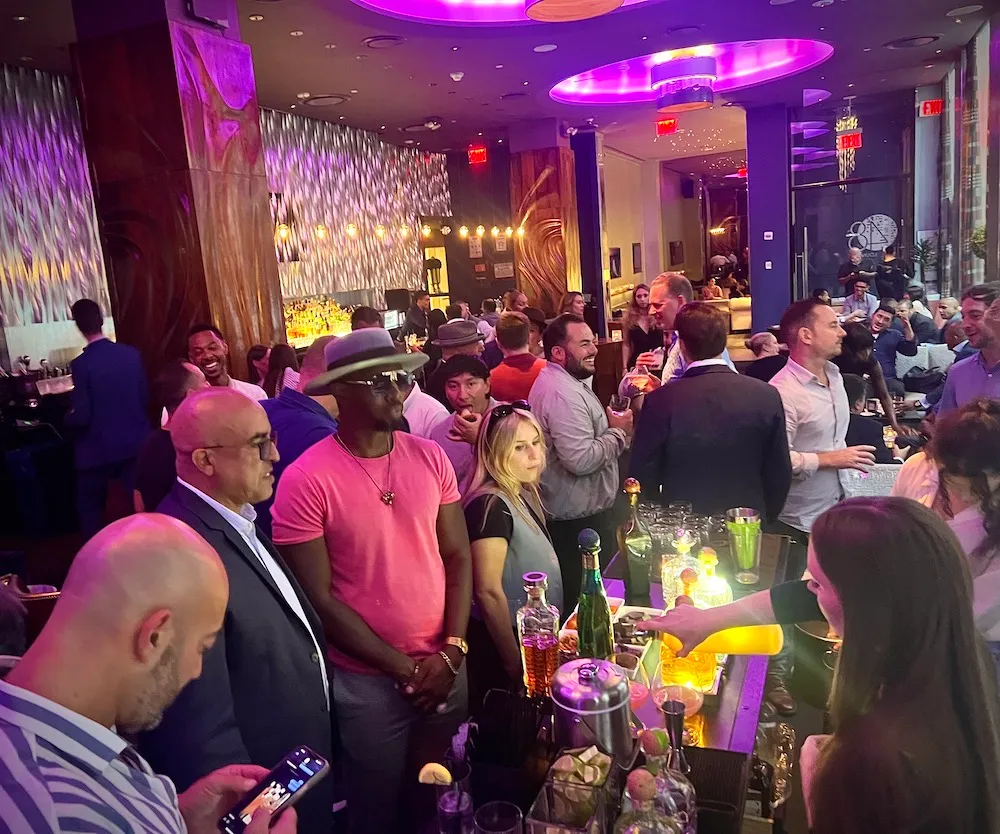 48LOUNGE: The Heartbeat of Manhattan's Social Elite
When power couple Brian and Carrie extend an invite to one of their events, you'd do well to reshuffle your calendar. In partnership with financial mavericks Dave and Lori Nader, they founded City Nights Hospitality, anchoring their empire with the incomparable 48LOUNGE. Nestled within the iconic 1221 Avenue of the Americas Building in Rockefeller Center, the venue made a splash from day one, capturing the Zagat Award of Excellence in its debut year.
But it's not just the space or the accolades that make 48LOUNGE magnetic; it's the social ecosystem Brian and Carrie cultivate. They have a knack for attracting a "Who's Who" of genuinely good people, introducing us to new relationships that feel destined to last a lifetime. Missing out on an evening here isn't just skipping an event; it's forfeiting an opportunity to be part of a community woven through with the threads of sophistication, quality, and deep connection. In the heart of Manhattan, 48LOUNGE stands as a testament to what makes New York life unforgettable.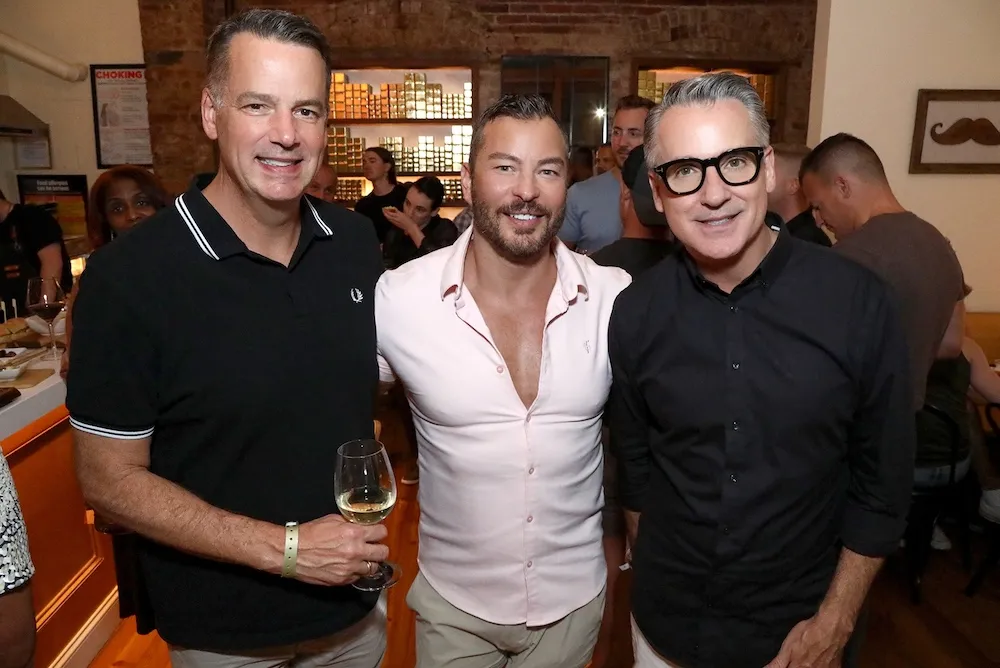 Uncorking The Red Stache: Hell's Kitchen's New LGBTQ+ Wine Haven
After a memorable experience at 48LOUNGE, Eric and I were excited to check out the friends-and-family pre-launch of The Red Stache in Hell's Kitchen. Ted Arenas, a well-known personality in the area's LGBTQ+ nightlife, has taken over the location previously occupied by Casellula on W. 52nd Street. Ted is no stranger to the bar scene; he already owns popular LGBTQ+ spots like Rise Bar and The Spot. Teaming up with business partner Shaun Dunn, Ted aims to refresh the neighborhood's wine bar landscape.
Their vision for The Red Stache includes an extensive wine and beer menu, complemented by a selection of charcuterie, flatbreads, and French dip. They're filling a gap in the community by providing late-night dining options, countering the trend of local spots closing up shop too early and sending business to Brooklyn. The new bar pays homage to the location's previous café while adding its own unique flair.
The pre-opening event was the ideal blend of comfort and buzz. Far from overcrowded, it featured a mix of familiar locals, media figures, and family, capping off a busy evening on just the right note. Situated in the bustling Hell's Kitchen, The Red Stache stands out as a cozy, laid-back haven.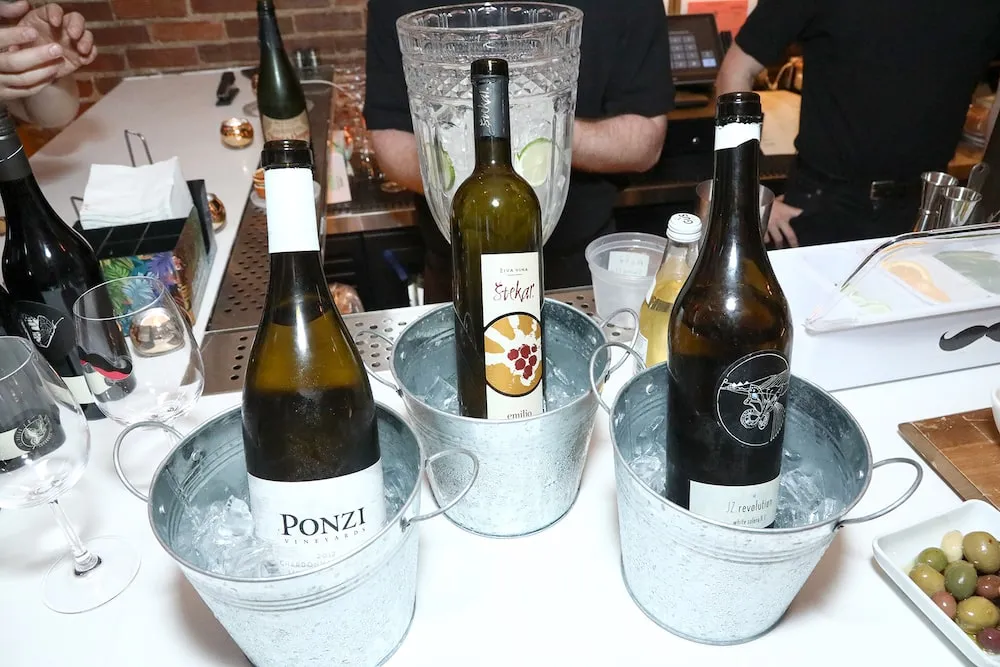 With a diverse wine selection that ranges from classic Pinot Noirs to more adventurous natural wines, it's clear this is more than just another wine bar – it's a gathering spot for meaningful conversations and connections.
The welcoming atmosphere makes it an excellent choice for first dates or casual meetups, ensuring everyone feels at home. Whether you're new to wine or a seasoned connoisseur, The Red Stache promises to be an inviting space where everyone can unwind, make new friends, and celebrate the area's rich diversity. It's the sort of place where you'll feel like a regular from your very first visit, solidifying its spot as a cherished addition to the city's LGBTQ+-friendly venues.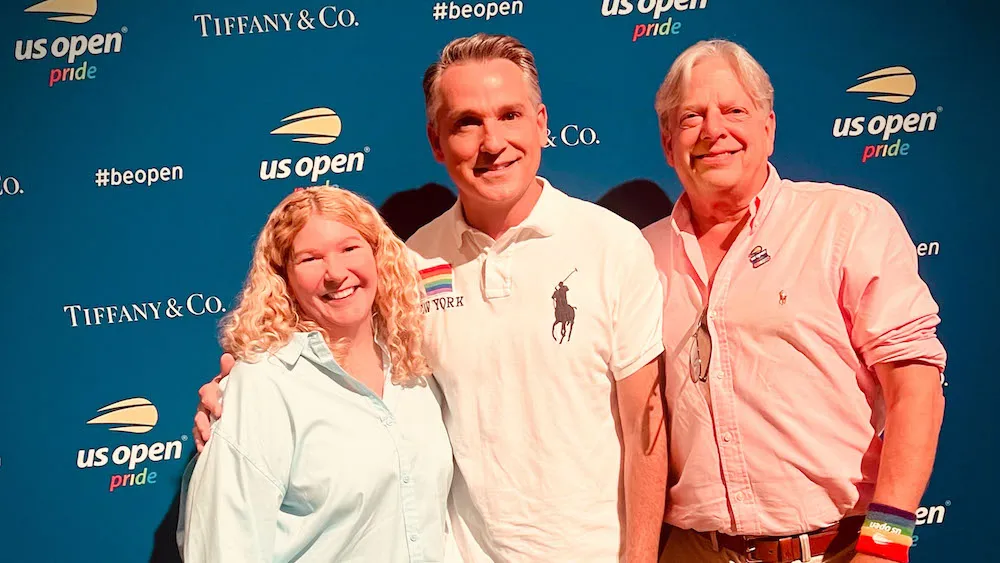 Serving Love and Inclusion: The U.S. Open's Open Pride
The U.S. Open is not just a showcase for elite tennis talent: It's also an arena for meaningful cultural conversations. One of the most anticipated annual events is "Open Pride," the USTA's tribute to LGBTQ+ voices and activism.
Held at the Billie Jean King National Tennis Center, a venue named after a trailblazing advocate for equality in sports, Open Pride continues to expand on its core message of inclusion, offering a platform for diverse LGBTQ+ perspectives both inside and outside the tennis community. The event has evolved from its 2019 precursor, "Love All: An Open Conversation," a panel discussion that featured prominent LGBTQ+ athletes like Jason Collins, Adam Rippon, and Billy Bean.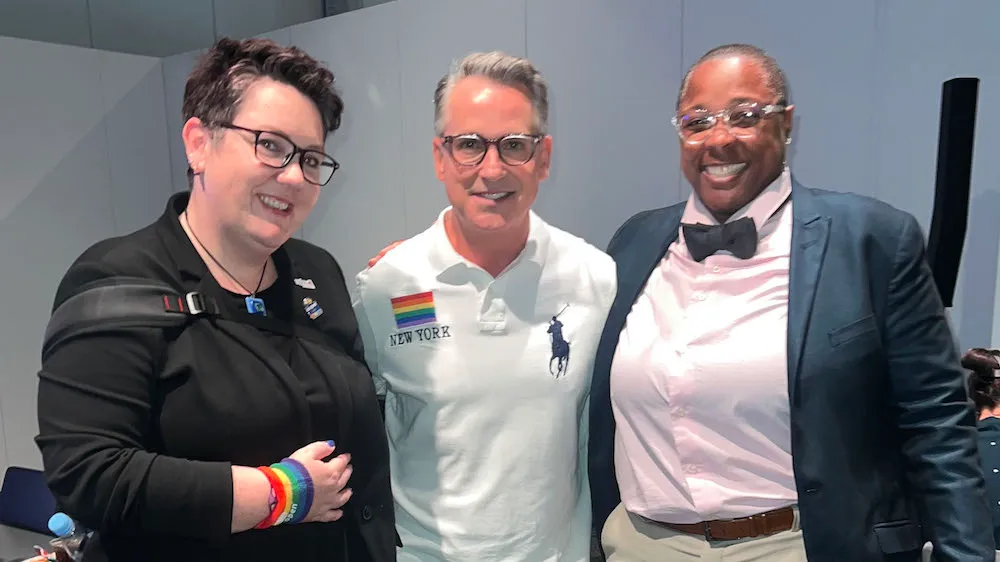 Adding a personal touch to this year's gathering, I had the opportunity to reconnect with longtime friends and activists in the LGBTQ+ community, such as media activist Cathy Renna; Stonewall Inn owners Stacy Lentz and Kurt Kelly; Kellie Parkin, Executive Director of nglccNY; Andrea Snead, the USTA's Director of Diversity and Inclusion; openly gay professional baseball player Bryan Ruby, founder of the 501(c)(3) nonprofit organization, Proud To Be In Baseball; and longtime buddy, actor Wilson Cruz.
For the 2023 iteration, the USTA went above and beyond to make the event memorable and impactful. Hosted in the Open's Overlook hospitality area, adjacent to Court 17, the afternoon saw an enlightening panel discussion entitled "Equity Talk: Standing For Family, Love and Equality."
Hosted by Rennae Stubbs, a former world No. 1 doubles player, and Laverne Cox, an Emmy-nominated actress and LGBTQ+ advocate, the panel featured Joanna Lohman, a former U.S. soccer player; actor Amrit Kapai; and triathlete Chris Mosier. They shared deeply personal narratives about their own identities, their individual journeys to self-acceptance, and the ways they have come to live and love fully and freely.
As if to make the event's message tangible, all guests received rainbow wristbands and USTA pins adorned with rainbow motifs. Attendees were also encouraged to visit the USTA's on-site store for additional Pride merchandise, which further heightened the visibility of the LGBTQ+ community at such a prestigious sporting event.
The merchandising aspect was not just a commercial venture but a statement, a form of participatory activism allowing attendees to carry the message of Open Pride beyond the stadium's walls.
The significance of events like Open Pride cannot be overstated. They are more than just a nod to diversity; they actively bring together individuals from different backgrounds, orientations, and walks of life.
Through high-profile panel discussions and smaller gestures like rainbow wristbands, these events help to normalize LGBTQ+ presence in sports and other traditionally conservative spaces. They offer relatable role models for young people struggling with their identities and contribute to a culture of acceptance and inclusion. Most importantly, they showcase the multifaceted nature of the LGBTQ+ community itself – proving that whether on the court or in the stands, when it comes to love and acceptance, the ball is in our court to make a difference.
The sense of community was palpable, reaffirmed by the shared experiences and collective will to push for greater representation and inclusion in sports and beyond.
Week's Highlights: Luxe Lounges & Open Pride! Next: Fire Island
What a whirlwind of a week! From mingling with the crème de la crème of Manhattan at 48LOUNGE to finding a new home-away-from-home at The Red Stache in Hell's Kitchen, the social scene couldn't have been better. And let's not forget the emotional and impactful moments at the U.S. Open's Open Pride event, where the conversations went far beyond tennis and deep into the heart of inclusion. Catching up with old friends like Cathy Renna and Wilson Cruz was the cherry on top. Just when you think it couldn't get any better, stay tuned: Next week promises to be just as exciting, as we join forces with Immigration Equality for some Fire Island adventures. As always, whether in the bustling city or the tranquil island setting, it's all about fostering love, acceptance, and meaningful relationships. Can't wait to see what next week has in store!
---