Gay Palm Springs: The Latest
It wasn't too long ago that Donald Trump derided presidential executive orders as "power grabs" and a "basic disaster." He's switched sides in a big way: In each year of his presidency, he has issued more executive orders than did former President Obama.
None of these is legit, even though they were shared widely on social media. The Associated Press checked them out. Here are the real facts.
Frayed U.S. relations with Turkey over its incursion in Syria raise a sensitive question rarely discussed in public: Should the United States remove the nuclear bombs it has long stored at a Turkish air base?
The State Department has completed its internal investigation into former Secretary of State Hillary Clinton's use of private email and found violations by 38 people, some of whom may face disciplinary action.
During her Las Vegas show Thursday night, Lady Gaga invited a fan onstage who picked her up and lost balance. Both plunged to the floor as a result.
Adam Lambert, who rose on the music scene as the runner-up on "America Idol" in 2009, says he's happy to see more mainstream LGBTQ artists find major success.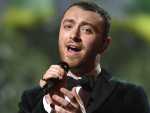 Sam Smith explains how he came to sing a duet of "Get Happy" with Renée Zellweger for the film "Judy."
It was Throwback Thursday for Britney Spears and boyfriend Sam Asghari yesterday as pics of the couple taken on a Maimi boat trip this past June hit the Internet yesterday.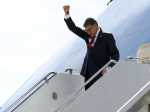 Energy Secretary Rick Perry announced Thursday that he will leave his job by the end of the year, saying that under President Donald Trump the nation is nearing energy independence.
Health officials of Thursday said there have been 1,479 cases and at least 33 deaths in the mysterious outbreak.
An emotional Michael Jordan unveiled the first of two medical clinics he and his family funded to provide care to underprivileged members of the community.

Palm Springs, CA
Live your truth and no one else's. Gather your friends and together let's celebrate our fearlessly authentic lives. Embrace diversity and advance individual freedom for all.
Take a break from work, or the news, and travel to Bikini Bottom for a couple hours of vacation. You will be glad you did.
Negotiations aimed at reaching a major settlement in the nation's opioid litigation reached an impasse Friday.
Facebook CEO Mark Zuckerberg on Thursday defended the social media platform's refusal to take down content it considers newsworthy "even if it goes against our standards."

Under the Affordable Care Act, nonprofit hospitals are required to provide free or discounted care to patients of meager incomes — or risk losing their tax-exempt status. These price breaks can help people avoid financial catastrophe.
On the picket lines at a General Motors transmission plant in Toledo, Ohio, passing cars honked and striking workers celebrated a tentative contract deal by munching on 10 pizzas dropped off by a supporter.
YouTube's Sculpture Geek offers step-by-step instructions for the ultimate jack 'o lantern.
National Institutes of Health (NIH) and Massachusetts General Hospital (MGH) researchers have identified a new use for tesamorelin which may help reverse liver disease in those living with HIV. Read the highlights of the NIH press release here.
Our essential guide for things to do on Oahu, from shopping and beaches to terrific restaurants and one of the best beachfront hotels.

Frank Ocean's Blonded brand is set to host a queer club night called PrEP+, so named for the HIV prevention drugs, and to imagine what the 80s would have been like if PrEP had existed then.