Gay Palm Springs: The Latest
With a new album that he produced under his belt, Brian Stokes Mitchell comes to Boston this week to perform a holiday concert with Keith Lockhart and the Boston Pops. EDGE spoke to the Tony winner about that album & why he loves the Grinch.
A British gay couple say they were set upon by three teens wearing balaclavas and hoodies and brutally beaten in the village of Sholing, England.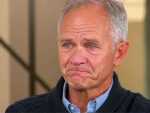 Ed Smart, the father of Elizabeth Smart who was kidnapped 17 years ago, recently came out as gay. Now in a series of new interviews, he's revealed the internal struggle he went through leading up to his coming out. Read the details here.
The Associated Press has put together a list of the best TV moments in 2019.
As a New Zealand island volcano vented more steam and mud, authorities delayed plans to recover the bodies of victims from a deadly eruption and announced Thursday that the death toll rose after two people who had been hospitalized died.
The man and woman who stormed a Jewish market in a deadly shooting in Jersey City clearly targeted the place, the mayor said Wednesday, amid growing fears the bloodshed was an anti-Semitic attack.
The SAG Awards are one of the most closely watched Academy Awards bellwethers because, historically, a best ensemble nomination from the actors is usually a prerequisite for any best-picture contender's resume.
Nothing is the same, whether it's how much television we consume; how and where we do it; who gets to make it, and the level of respect given the creatively emboldened small screen.
Teenage climate activist Greta Thunberg said she was surprised and honored Wednesday to be named Time's youngest Person of the Year, while adding that others in the global movement she helped inspire deserve to share the accolade.
Attracting people from around the world, Art Basel Miami Beach is one of the largest art exhibitions in the United States, where artists come together to showcase their work.
YouTube and television personality, travel blogger, and "Mr. Gay Canada" Josh Rimer took to the Internet Dec. 10 to share what he says was a "homophobic" experience inflicted on him and his fiancee by a Sheraton hotel.
Starring Willem Dafoe and Julianne Nicholson, "Togo" is the true story about the strength, courage and determination of one man, Leonhard Seppala, and his incredible lead sled dog, Togo.
College affordability may not get the attention of "Medicare for All" or carry the emotional punch of debates over race and gender, but it stands as one of the sharpest policy divides between the leading candidates.
More than three years after California voters broadly legalized marijuana, a state panel is considering if its potent, high-inducing chemical — THC — should be declared a risk to pregnant women and require warnings.
It's open enrollment — time to pick next year's insurance — for folks who buy it on their own and for many of us in our jobs. Lots of us aren't sure we know how to pick, and research shows: We're not wrong.
Global concerns about climate change are not stopping General Motors from making large SUVs for U.S. drivers.
'Tis the season for creative gifting. Fortunately, there are plenty of easy-to-order options for your loved ones who love to spend time in the kitchen (or at their home bar). Here are some of our favorite picks.
Now anyone in California who needs a little help — or even a referral to a professional therapist — can receive it by phone or instant message.
Airlines are looking forward to another big Christmas and New Year's season, with 3% more people flying in the U.S. than during last year's holiday stretch.
What could be better than partying with a purpose? That's exactly what SAGE's Toys Party is. Now in its 34th year, the organization will distribute the toys to ten different LGBT-friendly charities.