Gay Palm Springs: The Latest
Researchers say a survey of players in the Australian Ice Hockey League shows homophobic language is often used but that an even higher percentage of competitors would make a gay player feel welcome.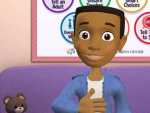 Under financial pressure from sex-abuse litigation, the Boy Scouts are seeking to bolster their abuse-prevention efforts with a new awareness program featuring cartoon videos that will be provided to more than 1.2 million Cub Scouts across the nation.
Mayor Pete Buttigieg stood before newly sworn police officers to welcome them to the city's ranks, just as he has more than a dozen times since taking office.
Like "Casablanca," ''Toy Story 3" concluded with the beginning of a beautiful friendship.
Democratic presidential candidate Joe Biden is dismissing calls to apologize for saying that the Senate "got things done" with "civility" even when the body included segregationists with whom he disagreed.
A 10-year-old Colorado girl scaled Yosemite National Park's El Capitan and may have become the youngest person to climb one of the most celebrated and challenging peaks in the world.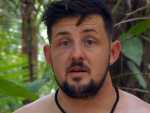 The Discovery Channel show "Naked and Afraid" featured its first transgender contestant, Quince Mountain, a National Guard vet and arctic dog sledder.
EDGE captured the excitement as a huge crowd came out and saw a Pride Parade that was the biggest one Providence has ever had.
A suburban St. Louis man accused of telling organizers of the city's Pride parade that he would shoot and kill as many gays as possible at the LGBTQ celebration before turning the gun on himself has been charged with making a terrorist threat.
Cracker Barrel says it won't host an event by a Tennessee church whose pastor was a detective who preached that the government should execute gay people.
A new Pew Research Center article> analyzing Stanford University data revealed that bisexual adults are "much less less likely than gays and lesbians to be 'out' to the important people in their lives."
HBO's new series "Euphoria," starring Zendya, pushes the boundaries of the teen drama genre, becoming one of the most provocative, explicit and controversial shows of 2019.

A former Oklahoma State Supreme Court justice will attempt to resolve a dispute over how to disburse an $85 million settlement of a state lawsuit with Teva Pharmaceuticals.
The head of Russia's MiG warplane manufacturer says his company is entering the drone market, and sees pilotless fighter jets as the future.
Tens of thousands of Americans each year are dropped by their insurers over payment issues, sometimes with little or no prior warning from their insurers.
If you've got some disposable income, and don't want to wait until your 40s or 50s to drive a fun car, Edmunds has picked out six vehicles under $30,000 that deliver driving excitement without breaking the bank.
Ralph Lauren has collected an accolade from Prince Charles and it's a doozy: Honorary Knight Commander of the Most Excellent Order of the British Empire for Services to Fashion.
Robust research shows that doctors are notoriously bad at delivering life-altering news.
Protesters formed a human chain and blocked tourists from using a Kauai highway to access an area they said cannot support a large influx of people, according to reports.
A record number of people attended the 43rd Providence Pride Festival. With the Ladies from Ru Paul's Drag Race on stage, thousands turned out for this fun filled day.