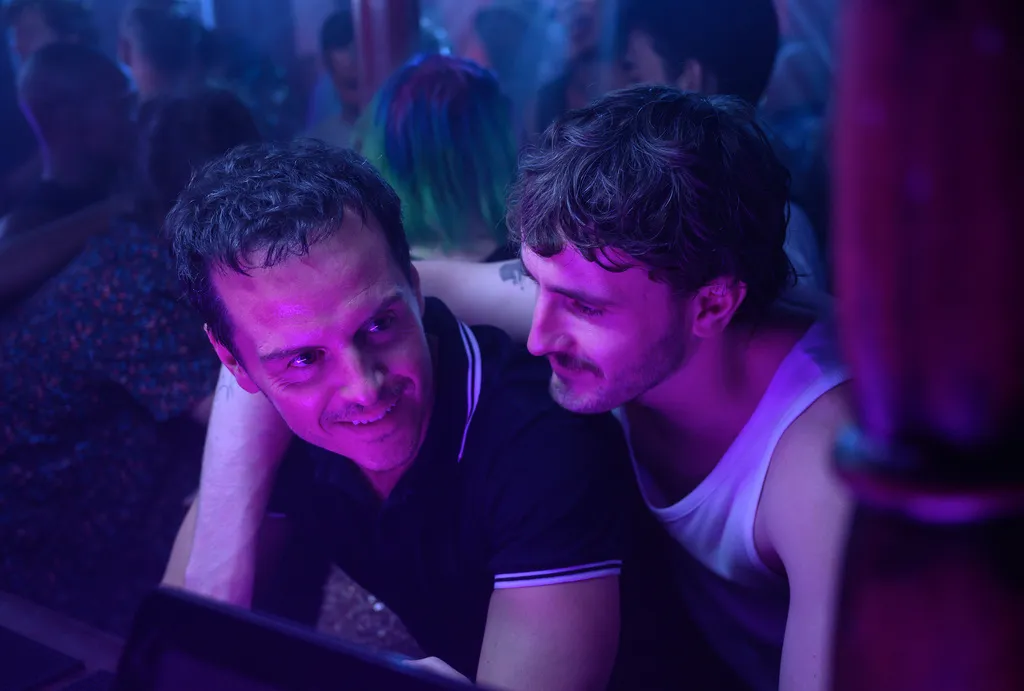 At the New York Film Festival, a Sluggish Fall Movie Season Seeks a Higher Gear
Jake Coyle
READ TIME: 4 MIN.
Momentum has lately been hard to come by at the movies. The big trio of fall film festivals – Venice, Telluride, Toronto – came and went without the usual amount of buzz. With actors on strike, red carpets have been mostly bare. It's almost like since the heady highs of "Barbenheimer," the movies have been sleeping off a hangover.
When the 61st New York Film Festival opens Friday night, things may finally be stirring once again. There is movement on the labor stoppage. Screenwriters are poised to ratify a new contract after nearly five months of striking. The actors union, SAG-AFTRA, is to recommence talks with the studios next week.
At the same time, the New York Film Festival will play host to easily the best assemblage of movies this year. Each major festival has had their highlights, but for the next two weeks, a large share of the fall's best films will screen at Lincoln Center.
"The unsettled state of the industry is an unavoidable talking point these days, but my hope is that our festival, as it has done through its 61-year history, will serve as a reminder that the art of cinema is in robust health," Dennis Lim, artistic director of the festival, said when unveiling the lineup.
Under heavy rains, the New York Film Festival was to kick off Friday with Todd Haynes' "May December," a playful, tonally shape-shifting comedy starring Natalie Portman as an actress preparing for a docudrama by spending time with a couple (Julianne Moore, Charles Melton) whose relationship years earlier caused a tabloid scandal.
If Hollywood's awards season has gotten off to a slow start, "May December" is just one of the jolts at the festival looking to pick up the pace at New York.
There's Yorgos Lanthimos' Venice smash "Poor Things," with Emma Stone; Sofia Coppola's "Priscilla," starring Cailee Spaeny as Priscilla Presley; and Bradley Cooper's already much-debated "Maestro," in which he stars as Leonard Bernstein, will make an especially fitting North American premiere. The film won't play at the festival's main stage, Alice Tully Hall, but across the street at the new David Geffen Hall, home to the philharmonic Bernstein once led.
But many of the films at the festival are themselves preoccupied with velocity – none perhaps more so than Michael Mann's masterful "Ferrari," which will close the festival.
"Ferrari," which Neon is releasing in theaters Dec. 25, stars Adam Driver as the Italian auto maker Enzo Ferrari. It's pumped through with a dreadful intensity. We follow Ferrari over three months in 1957 when his company is under immense financial pressure while preparing for the all-important Mille Miglia road race. There is a relentless drive to be fast, to win, laced with the specter of death. "Ferrari," much like some of Mann's finest work ("Heat," "The Insider"), is obsessed with supreme dedication, and the high price you pay for it.
Work and speed mean something dramatically different in Chinese director Wang Bing's "Youth (Spring)." The film is one of several lengthy, monumental documentaries playing at the festival, alongside Steve McQueen's "Occupied City" and Frederic Wiseman's "Menus-Plaisirs Les Troisgros" – all which exceed 200 minutes.
"Youth" captures the lives of young migrant workers – most in their 20s – working at a furious pace in textile factors outside of Shanghai. Their speed and dexterity – their hands are a blur – is a necessity of their low-paying employment. Wang, though, is most interested in the marginal but passionate personal lives of the workers whose youth is spent between sewing machines and dingy dormitories. In such cramped lives, they eke out relationships, crushes and heartbreaks, all of which Wang (who spent some five years working on the film) deftly observes. It's a sweet film and a devasting one.
The same could be said for Andrew Haigh's radiant "All of Us Strangers," a high point of the fall film festival circuit, the movie year and for Haigh, the British filmmaker of "Weekend" and "45 Years."
Andrew Scott plays a middle-aged screenwriter, Adam, struggling over a script about his parents, who died when he was young. "All of Us Strangers" is almost as cloistered in his near-vacant apartment building as "Youth" is its dormitories. Adam is the only occupant except for another man, Harry (Paul Mescal), who turns up at his door drunk one night.
Visitations and memories ensue, transporting Adam back to his youth. Haigh's film, which Searchlight Pictures will release in December, takes place in a dreamy and melancholy metaphysical daze. Across a series of intimate dialogues, the film, adapted from a 1987 novel by Taichi Yamada, ruminates on the estrangement of a generation of gay men and the healing refuges of both companionship and fiction.
"All of Us Strangers" is a film you're likely to hear plenty more about. Scott, the terrific "Fleabag" actor, gives such a soulful performance that he's sure to join the Oscar race. But it almost does a film like this a disservice to draft it into awards chatter. It's an aching, unshakeable beauty.
Part of the continuing pleasure of the New York Film Festival is how it tends to focus attention directly on the films. There are premieres and parties, but this is a festival with a bit less fluff around the edges, and eyes trained on movie screens.
So it's an especially good place for films that, like "All of Us Strangers," almost exist in some out-of-time realm. Lincoln Center is that too, in a way, a place where those "unsettled" aspects of movies today – the struggles for distribution and eyeballs in an increasingly fractured media world – are kept at bay, at least temporarily.
Pulitzer Prize-winning playwright Annie Baker's first film, "Janet Planet," couldn't be more specifically set. It's the summer of 1991, in rural Western Massachusetts. Here, Janet (Julianne Nicholson) and her 11-year-old daughter Lacy (Zoe Ziegler) live among the trees.
"Janet Planet" is about this mother-daughter relationship, one that sustains while men drift in and out. But it's also about silence and idle, and it's exquisitely timed to the rhythms and feelings of adolescence – or at least a pre-digital adolescence. Precise a place as "Janet Planet" is, it might as well be another world.
---