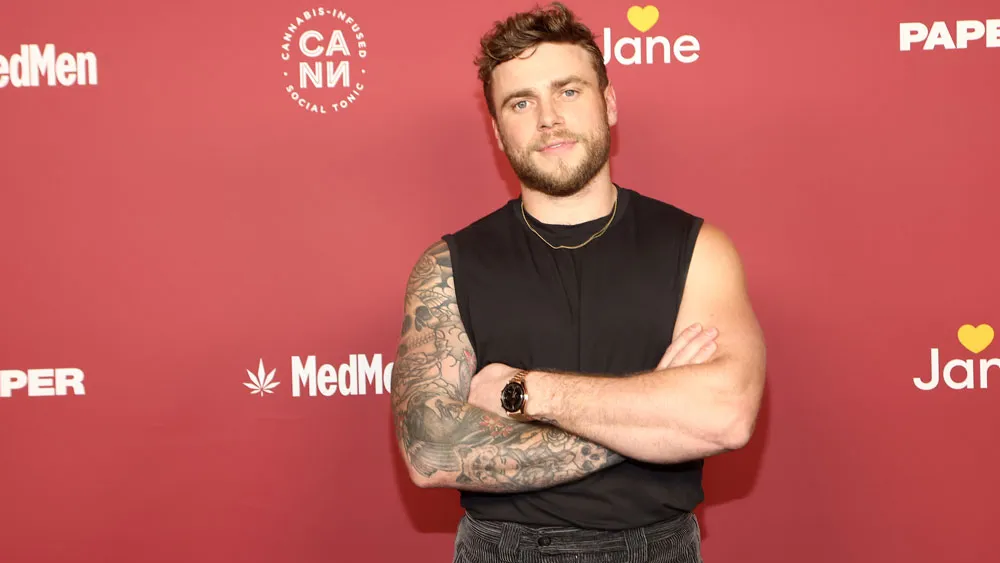 Watch: Gus Kenworthy Strips Down to 'Mean Girls' Meme
Just sitting in a car, Gus Kenworthy shows how hot he is.
On Thursday night the Olympian shared a thirst-trap on Instagram of himself sitting in a car and removing his shirt. But he does so with a funny meme: on the soundtrack is audio from a "Mean Girls" scene in which Lindsay Lohan suggests that to Lizzy Caplan that if Rachel McAdams were to cut off her hair, she'd look like a British man. scene in the iconic comedy film Mean Girls where Cady (Lindsay Lohan) theorizes to Janis (Lizzy Caplan) that if Regina George (Rachel McAdams) were to cut off all of her hair, she'd look like a British man. "Given that Kenworthy himself is British British-American man and was born in the UK to an English mother, the audio seemed very fitting for him, Out Magazine.
The super hot clip comes just days after Kenworthy was candid about his body image issues. in an interview with Attitude, the actor/athlete said "I don't think I have the perfect body. I have absolute body dysmorphia, the same way that every gay person does."
He continued: "There are moments where I'm, like, super happy with how my body looks and I'm being stricter about what I'm eating and better with my training" And then there are moments where I'm not feeling good about it. And the way that Instagram works is that's probably not the time I'm going to post a photo. So it creates this kind of distorted version of reality."
Asked about being a sex symbol, The "American Horror Story" alum said: "In terms of being viewed as sexual, I don't care. I'm flattered and fine with it. I'm a very, very sexual person and I'm very open about it."
Kenworthy appeared on Season Nine of Ryan Murphy's hit FX horror series, "American Horror Story: 1984."
His latest acting role is as the smooth-talking, scheming boss in queer Slovakian singer Karin Ann'Karin Ann's undeniably film-noir style music video for her new song "A Stranger With My Face" that was released earlier this month.
"I just think [Karin Ann's] story is so great and love the fact that she is an openly queer artist and is pushing that narrative and this video is pushing that narrative," Kenworthy said. "I was so excited to be a part of such a cool, queer project."
Watch the video below:
---