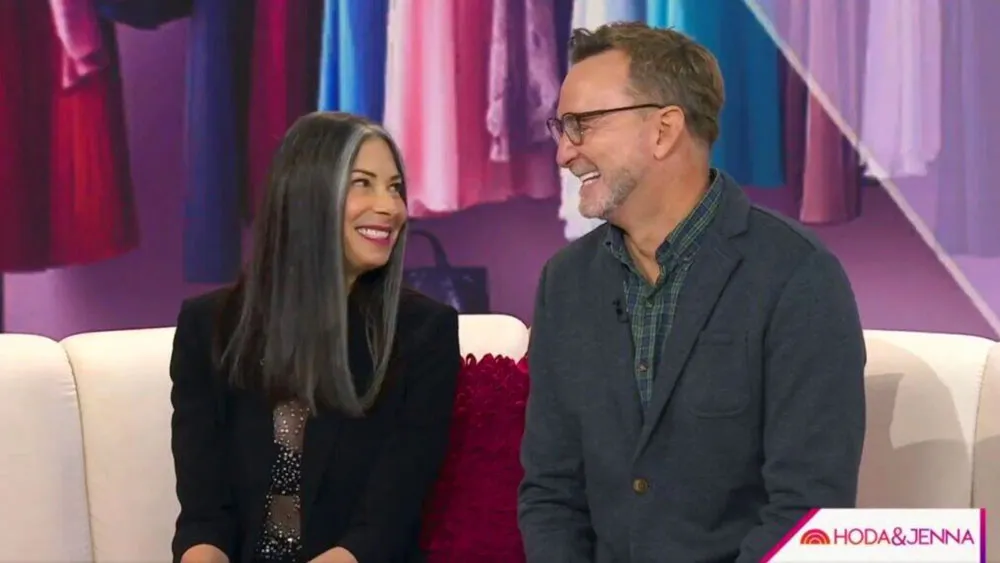 Watch: 'What Not to Wear' Hosts Stacy London and Clinton Kelly Are Back!
TLC's dynamic duo Stacy London and Clinton Kelly of the makeover reality series "What Not to Wear" are back and have reportedly buried the hatchet after a 10-year feud.
As reported by Entertainment Weekly, the former cohosts have not only kissed and made up but they are also going on a 10-city live tour titled, "The Stacy & Clinton Show."
Mhmm, we smell a new TV show concept coming.
"After seeing the same clickbait story over and over and over on Instagram about how much we hated each other, I was like, 'I can't take this anymore.' Because we don't really hate each other. We love each other, as a matter of fact," said Kelly, appearing on "TODAY With Hoda & Jenna" on Thursday with London. "We have very strong feelings toward each other, so I reached out to Stacy and I was like, 'Can we put this behind us? Let's talk it out.' And we had a really emotional conversation."
London said she "sobbed my eyes out" and let it "all hang out."
"I told Clinton everything that made me sad, everything that hurt me, every way I thought I hurt him," she said. "All the petty grudges, all the stupid crap."
About the tension between them previously, London said she believes it was growing pains. "When you grow up a little bit – and we did grow up together on television – there was a lot of points of pride that I don't think either of us were willing to cop to," she said.
"The Stacy & Clinton Show" tour kicks off in Birmingham, Ala. on Oct. 5 and will wrap up in Austin on Oct. 18.
The pair our teasing lots of details about their big feud will be revealed during the show. "We'll do lots of audience participation, like if people want style advice, our updated style advice," Kelly said.
London and Kelly ruled TLC as the hosts of "What Not to Wear" from for 10 years, from 2003 to 2013, with rumors of a feud brewing as the show ended.
Watch them talk about the details of the tour below.
---