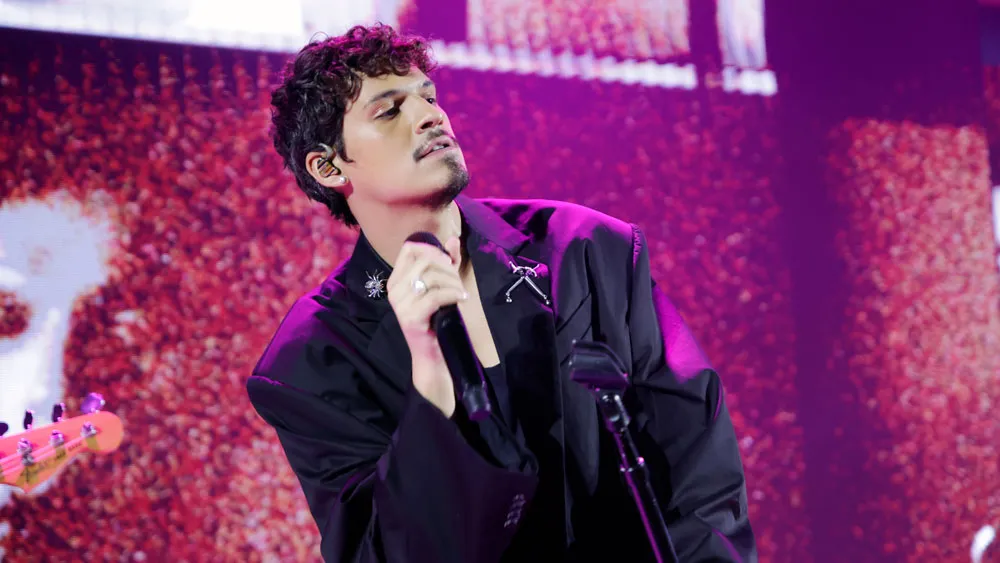 Omar Apollo Sends Fans in Frenzy with 'Cocktober' Album Cover
In the age of artists coming up with unique ways to sell multiple versions of their albums (think Taylor Swift), queer music star Omar Apollo has come up with the sexiest. "Apollo is officially entering new vinyl variant territory by selling a vinyl with a cover that is a nude painting of his penis," reports PopBuzz.
"Featuring his 2023 single 'Ice Slippin', Omar Apollo is set to release his highly-anticipated 'Live for Me' EP next Friday (Oct 6) and vinyls of the project are on sale now. The vinyl comes in three different colours and the artwork is a stunning portrait of Omar. However, it's the back of the vinyl variants that's really sending Omar fans all around the world into a frenzy."
He hinted at the image on Instagram with a blurry image of the artwork that sent his fans into a frenzy. "It wasn't long before people realised that it was a nude painting of his penis. Not only that but Omar appears to be touching himself in the painting. Alongside the photo, Omar teased: "uncensored back cover portrait available with purchase. im excitttted," writes PopBuzz.
Reacting to the cover in the comments, Kevin Abstract wrote: "u actually went crazy ! wow". Meanwhile a fan wrote: "HE REALLY SAID COCKTOBER."
Check out these pics from Apollo's Instagram:
---