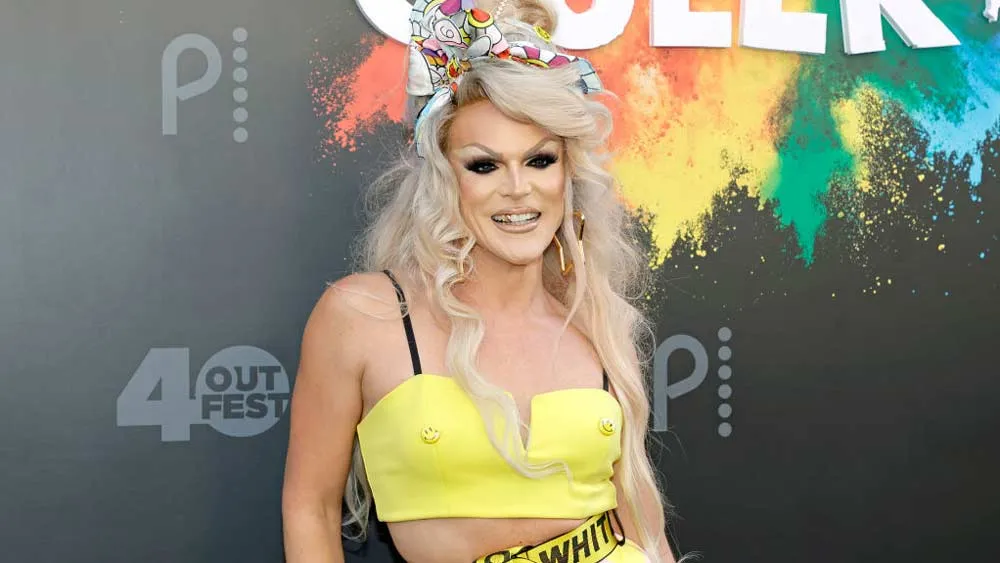 'Drag Race' Star Willam Joins Cast of Queer Theater Sensation 'Titanique'
"RuPaul's Drag Race" Season 4 star Willam has signed on to star in the zany musical parody "Titanique," cast in the character of (wait for it) Victor Garber.
Just Jared reports that the actor, recording artist, and drag performer, 41, is now part of the off-Broadway hit's cast, portraying a fictional version of Garber, a Canadian actor who has made no secret of being gay.
The outlandish parody tells the story of the hit James Cameron movie from a different perspective: A camp-driven takeoff powered by the songs of Céline Dione (also a character in the show), which was written by Constantine Rousouli, Marla Mindelle, and Ty Blue, based on Rousouli's idea.
The show has been a smash hit with queer audiences.
"Titanique"'s website describes the show as "a musical celebration that turns one of the greatest love stories of all time into a hysterical and joyful slay-fest."
Willam began as a YouTube comic, and appeared in a recurring role on Ryan Murphy's "Nip/Tuck" as a transgender woman. Fans may recall how Willam was disqualified in the fourth season of "Drag Race." The eventual explanation, according to Entertainment Weekly, was that Willam violated the rules by having sex with her husband in a hotel during the show's production – a no-no, the drag star explained.
"When you go away to 'Drag Race,' you can't tell anyone – it's top-secret," EW reported Willam as having recounted in the show's Season 4 finale. "And I told my husband I was doing a non-union horror movie in Europe, which I've done before and they suck, so don't watch them.
"And he didn't believe me," Willam continued. "He was like, 'Why you gotta take all this drag?' So I lied, and he followed me to the hotel. The first night, he knocked on my door, and it was a delivery!"
"Titanique" also stars Jackie Burns as Céline Dion, Michael Williams as Jack, and Lindsay Heather Pierce as Rose.
---
Kilian Melloy serves as EDGE Media Network's Associate Arts Editor and Staff Contributor. His professional memberships include the National Lesbian & Gay Journalists Association, the Boston Online Film Critics Association, The Gay and Lesbian Entertainment Critics Association, and the Boston Theater Critics Association's Elliot Norton Awards Committee.