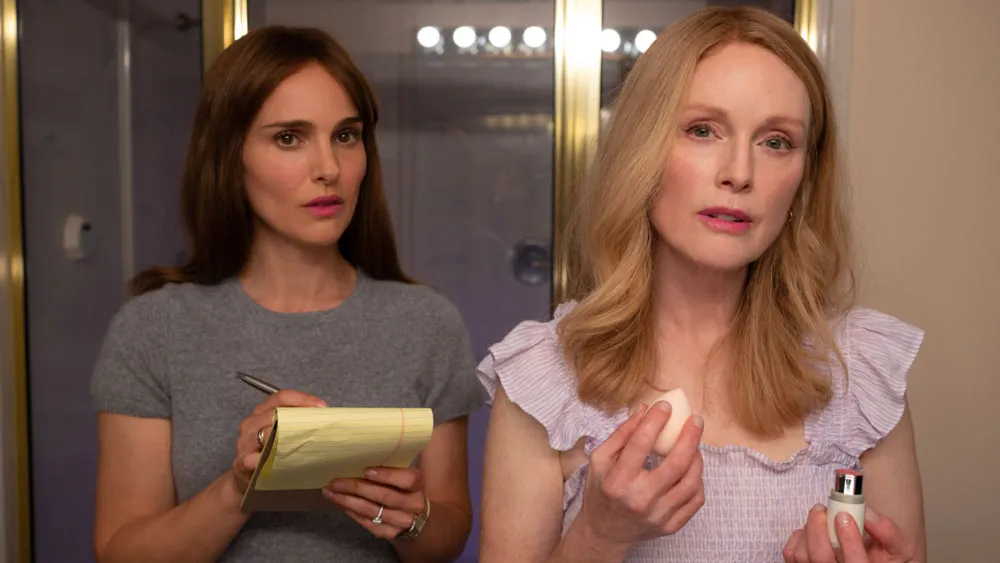 Watch: Natalie Portman Torments Julianne Moore in 'May December' Trailer
The official trailer for Todd Haynes' "May December" is here, and it hits close to home on the Hollywood storytelling machine.
As reported by The Hollywood Reporter, Natalie Portman plays an actress (big stretch) who becomes an obsessive, invasive, monster of a person – all in the name of acting (an even bigger stretch).
Her target in the film is Gracie Atherton-Yoo, played by the exceptional Julianne Moore, a woman who became a tabloid sensation in her mid-30s after she was caught having sex at a pet store with her 13-year-old helper. Charles Melton plays the boy all grown up.
Although there is no direct mention of the Mary Kay Letourneau scandal, all the elements are there. If you remember, Letourneau was a teacher in her mid-30s when she was caught having sex with one of her underage students. She was sent to prison for second-degree rape and later married her victim.
However, in "May December," the Atherton-Yoo's victim, now husband, questions whether he should be portrayed as a victim at all.
"I wanted it," he says in the trailer, and Portman sadistically wants to know what it's like to sneak around with him. All in the name of acting, of course. And there in lies the sick center of the thriller.
Portman catches up to Atherton-Yoo and her husband Joe 20 years after their relationship was scandalized. They invite Portman into their lives for research, but, judging by the trailer, they soon very much regret it.
May December hits Netflix on Dec. 1. See the trailer below.
---