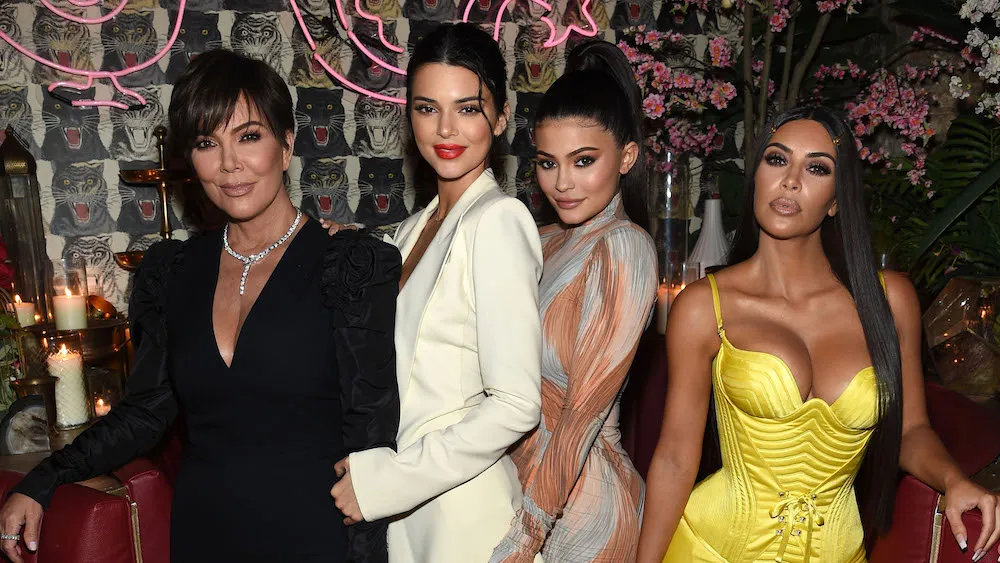 31 Skincare Products Celebrities Swear By
It goes without saying that celebrities have access to the world's best doctors, treatments, and makeup artists. But all the treatments in the world can't replace a regular skincare routine, and that's why us mortals have been looking to celebrities for decades to find out what they're slathering on their skin every day.
Celebrity skincare lines aside, there are some classic products that Hollywood has turned to for years to help give them that camera ready glow. Here are some such products, as compiled by Page Six: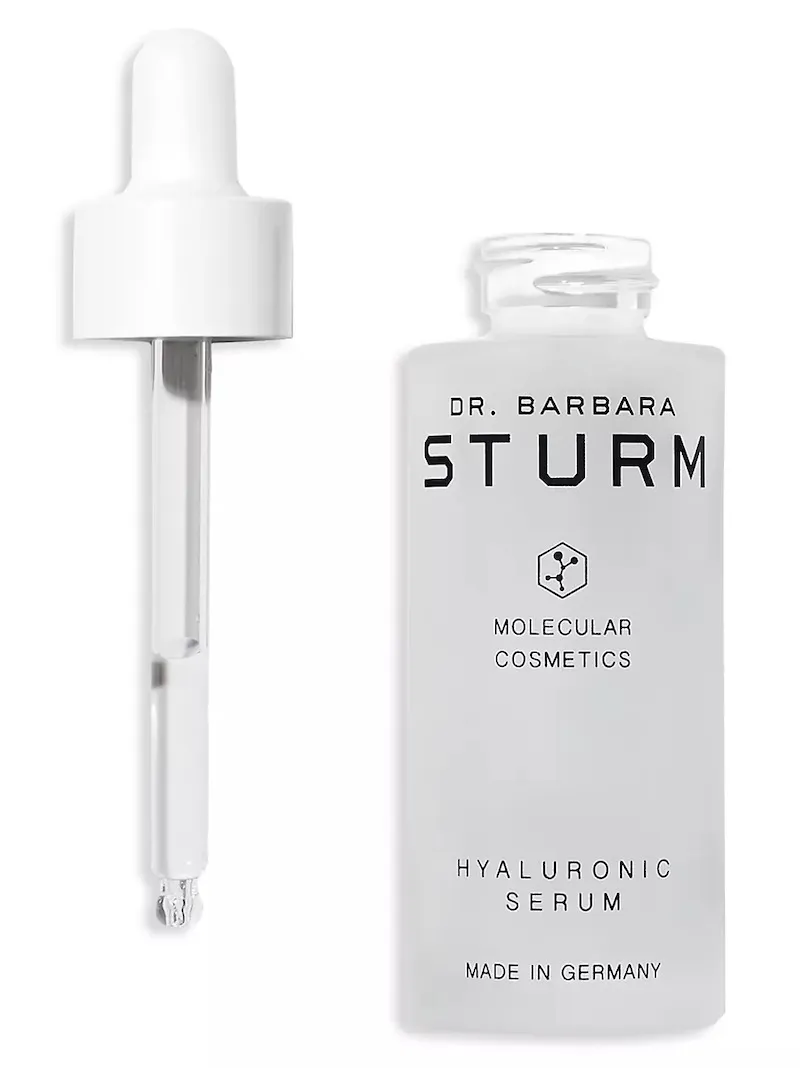 Dr. Barbara Sturm Hyaluronic Serum
"Dr. Sturm's thousand-dollar "blood cream" and Oprah-loved Glow Drops ($150) are big hits with the Hollywood crowd. But her line's hero product is undoubtedly this hydrating serum, which has been praised by everyone from Bella Hadid (who once said Sturm was responsible for "changing my skin forever") to Kim and Kourtney Kardashian." $320, Saks.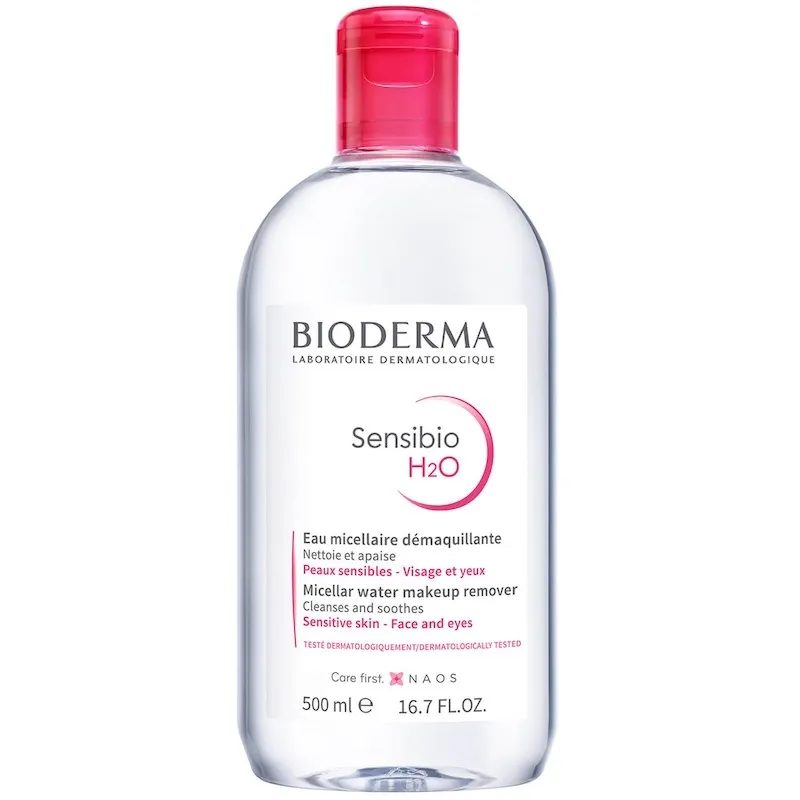 Bioderma Sensibio H20 Micellar Water
"From Victoria Beckham to Khloé Kardashian to Tracee Ellis Ross, countless stars love this stuff. Both Drew Barrymore and Gwyneth Paltrow have called it the best makeup remover out there, with the latter raving on Goop, "It's unscented, doesn't dry your skin or sting, and gets rid of all your makeup with a few swipes. You're left with soft, clean skin."" $18.99, Dermstore.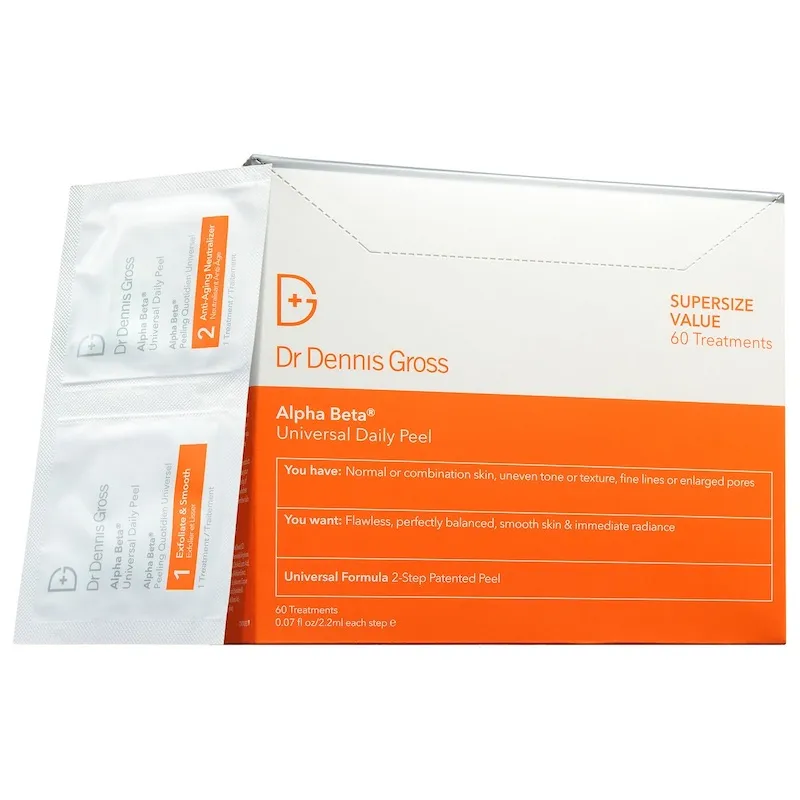 Dr. Dennis Gross Alpha Beta Universal Daily Peel
"Naomi Campbell uses these two-step anti-aging AHA/BHA peel pads to maintain her ageless glow, and she's in good company: Zoë Kravitz, Selena Gomez and Constance Wu love them too. 'If I want to be really glow-y the next day, I definitely use them,' the 'Crazy Rich Asians' star told the New York Times." $20-$153, Sephora.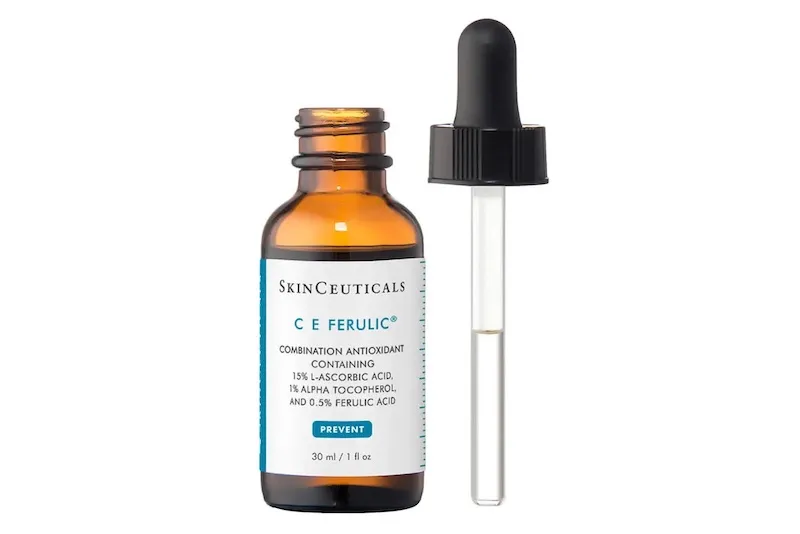 SkinCeuticals C E Ferulic
"Packed with vitamins C and E as well as ferulic acid – hence its name – this serum boasts anti-aging and free radical-neutralizing benefits. Sienna Miller uses it often, Hailey Bieber has called it a 'favorite,' and Brooke Shields says she's 'obsessed' with it. 'It's packed with antioxidants and really brightens my skin, and since I began using it, I've noticed a difference in my fine lines,' Shields told Redbook." $182, SkinCeuticals.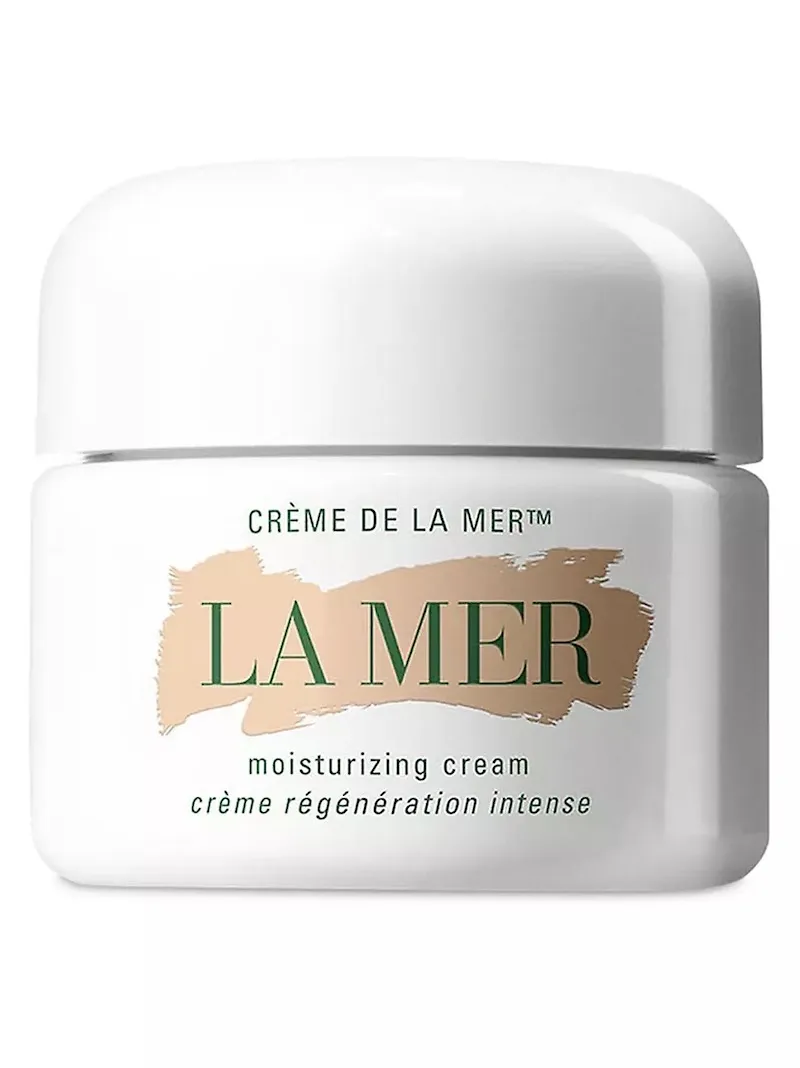 La Mer Crème de la Mer
"Stars like Chrissy Teigen, Kate Hudson and Scott Disick are all diehard devotees of this cream, which is made with the brand's sea kelp-derived 'miracle broth.' Perhaps nobody loves it more than Jennifer Lopez, however; for years, it was reported that the pop icon slathers the stuff on from head to toe. (She's since shut down that rumor, but hasn't been shy about her love for the brand.)" $100-$2,675, Saks.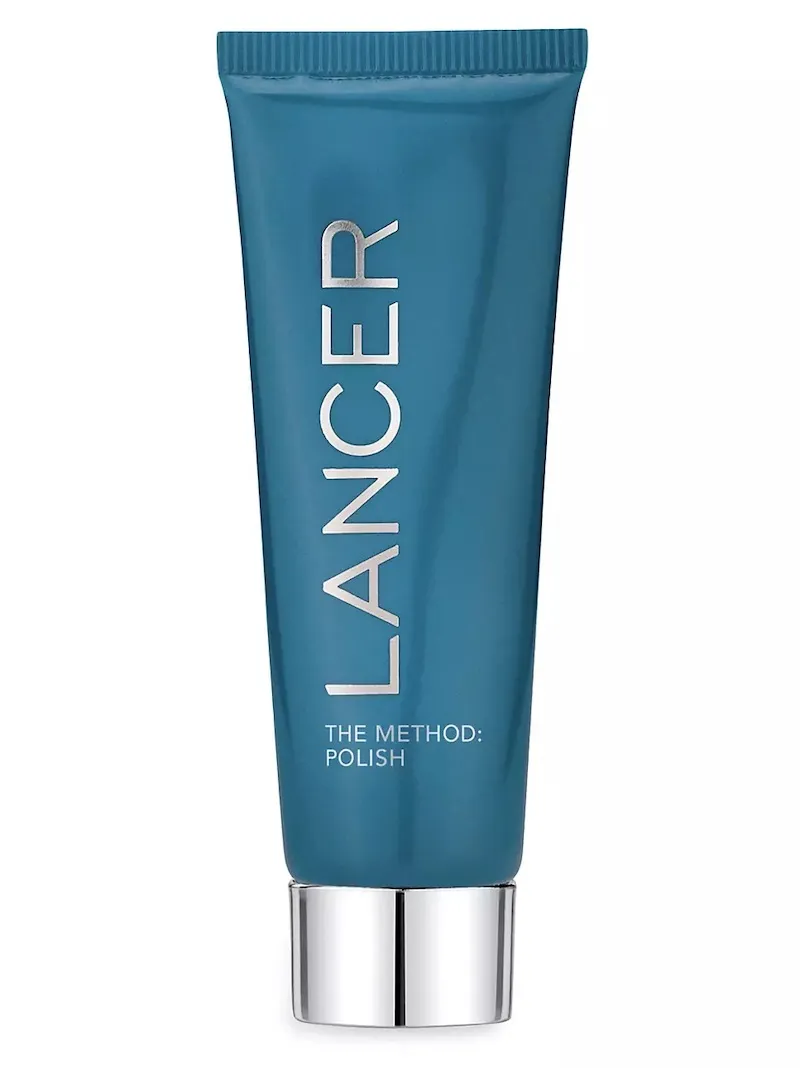 Lancer Skincare The Method: Polish
"Dr. Harold Lancer is the go-to dermatologist for A-listers like Kim Kardashian, Beyoncé, Ryan Seacrest and Jennifer Lopez, and stresses the importance of daily exfoliation to his clients. It's little wonder that this polishing product from his line's three-step system is a bestseller; Kardashian has name-checked it as a fixture in her beauty routine for years." $40, Saks.
Biologique Recherche Lotion P50 1970
"If you can get past its infamous smell, this holy-grail potion – which is made with vinegar, horseradish, and onions – promises to exfoliate, brighten and even clear breakouts. Mary-Kate and Ashley Olsen swear by it, as do Madonna, Nicole Kidman and Brad Pitt." $36-$126, Paul Labrecque.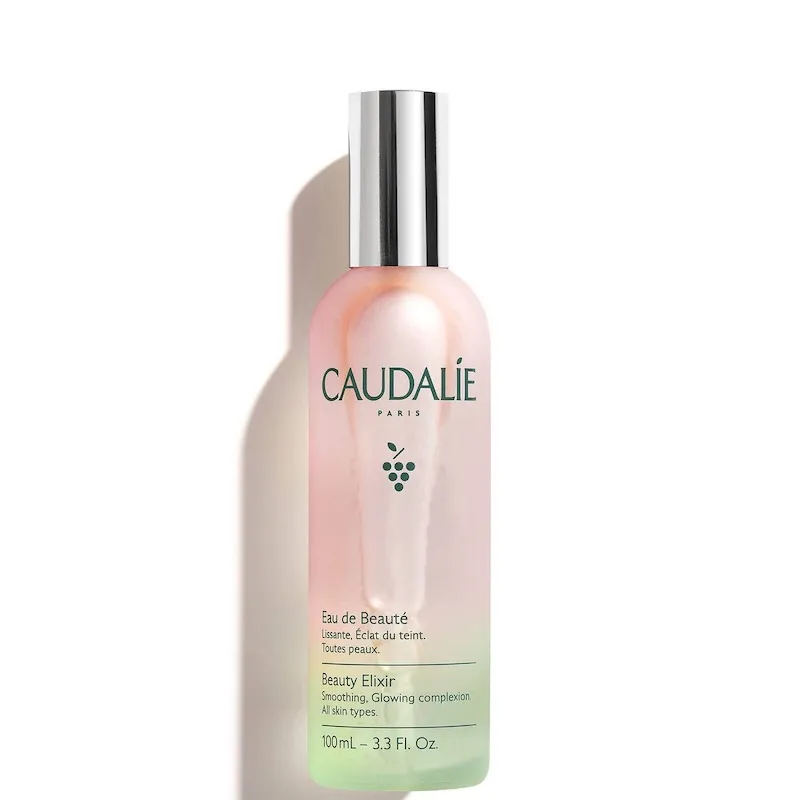 Caudalie Beauty Elixir
"Karlie Kloss, Cara Delevingne, and Katy Perry all spritz on this toning mist, with the latter telling Allure that she always carries it when traveling. Liv Tyler even called it her 'favorite thing in the universe' in an interview with Into the Gloss." $49, Dermstore.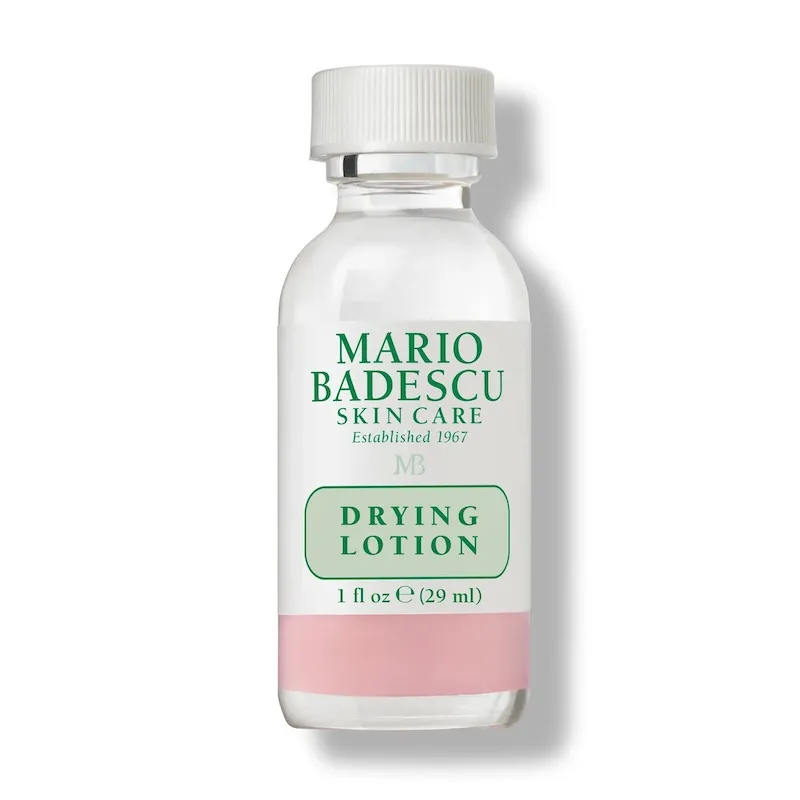 Mario Badescu Drying Lotion
"You've definitely spotted this pink blemish-busting solution on stars' Instagram Stories; Kylie Jenner, Lili Reinhart, Bella Hadid and Rosie Huntington-Whiteley have all sung its praises in the past." $17, Mario Badescu.
Weleda Skin Food
"This all-natural salve is ideal for adding moisture to hands, feet and basically everything in between. Julia Roberts, Victoria Beckham and Priyanka Chopra all use it, as does Ashley Graham. 'That s–t is like crack,' the supermodel told Into the Gloss." $19.99, Dermstore.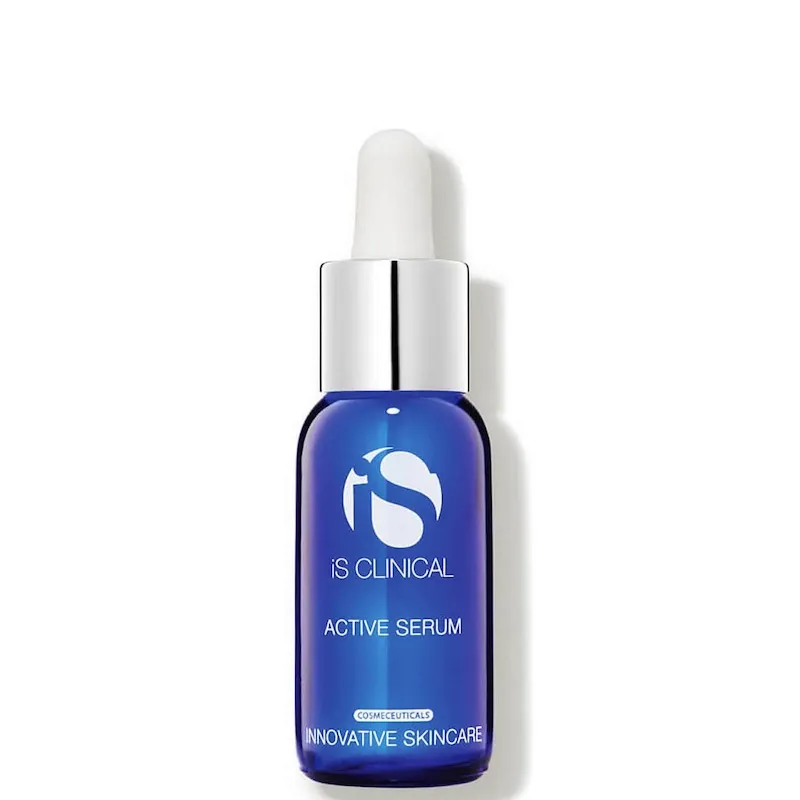 iS Clinical Active Serum
"January Jones, Shay Mitchell, and Jessica Alba all regularly reach for this anti-aging, anti-acne potion, which the latter said she discovered through her facialist, Shani Darden. 'She said it would stop me getting wrinkles and breakouts,' Alba told Hello! 'And she was right – I haven't broken out ... and I've noticed the fine lines starting to go away.' $142, Dermstore.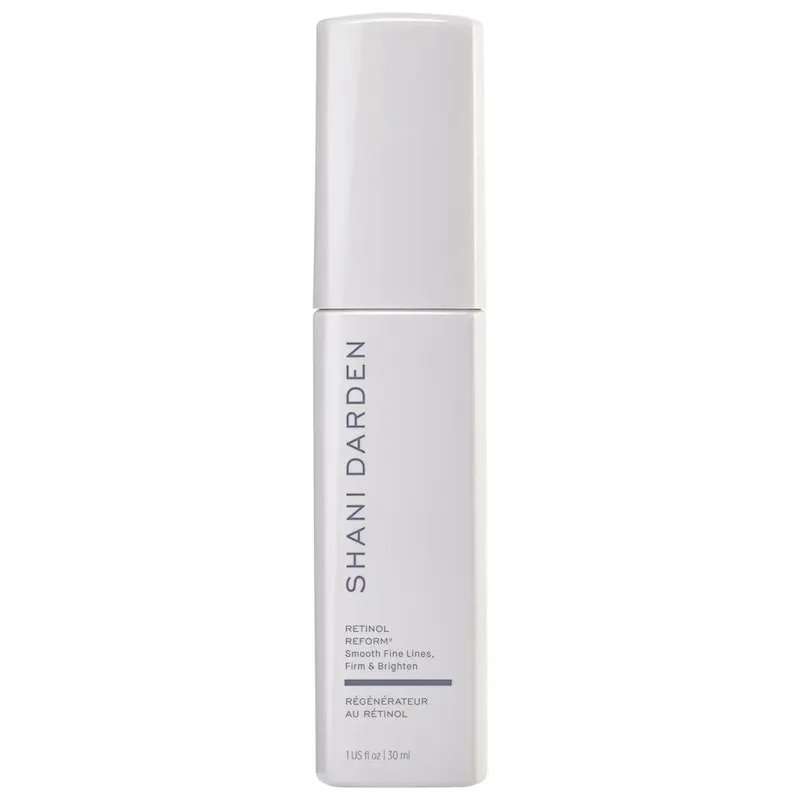 Shani Darden Retinol Reform
"Speaking of Darden, this retinol and lactic acid serum from the skin whiz's own brand can be spotted in the medicine cabinets of stars like Rosie Huntington-Whiteley, Laura Harrier, and Chrissy Teigen. 'It smooths out fine lines,' Teigen told InStyle. 'Every time I use it, I get compliments on my skin the next morning.' $88, Sephora.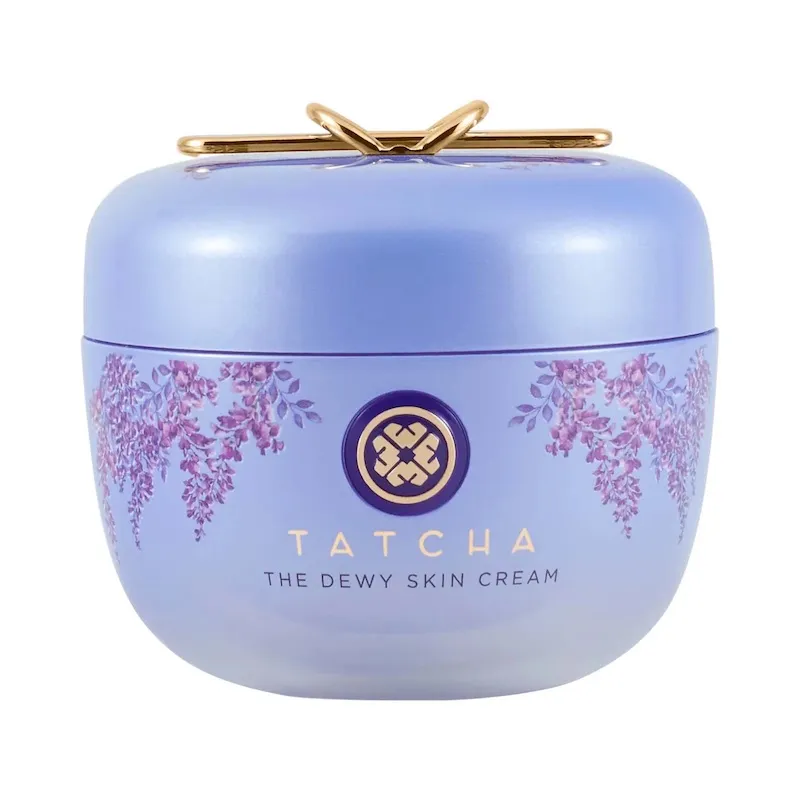 Tatcha The Dewy Skin Cream
"Tatcha's got a radiant rep in Hollywood, with famous fans including Meghan Markle, Jennifer Aniston, and Selena Gomez. The latter is partial to this bestselling cream made with Japanese purple rice, telling Vogue, 'It's so thick and yummy that you actually don't have to use that much.' $23-$89, Sephora.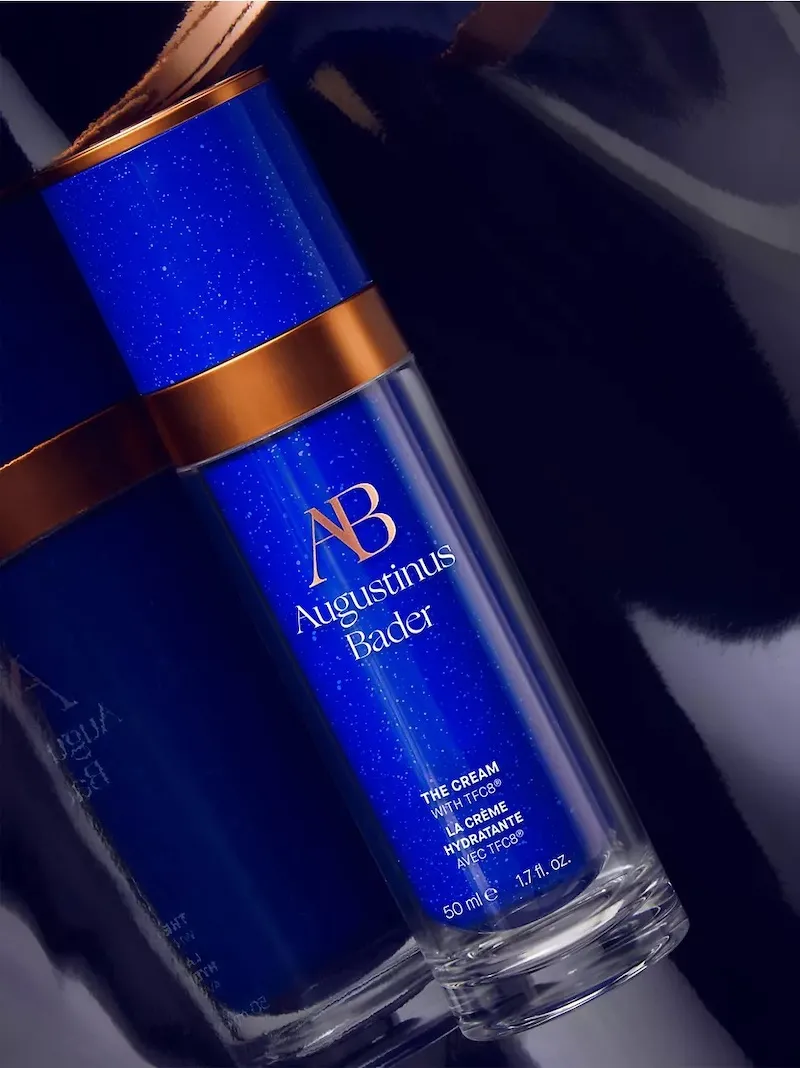 Augustinus Bader The Cream
"Yes, the price tag's a lot to swallow. But this beautifully packaged cream, which was created by a professor of applied stem cell biology and includes a patented mix of rejuvenating molecules called Trigger Factor Complex 8, has a huge celeb following for a reason. Victoria Beckham, Jennifer Aniston, and Kris Jenner – who simply calls it 'the crack' – all love it, and Melanie Griffith and Courteney Cox are such believers they've even invested in the brand." $180-$290, Saks.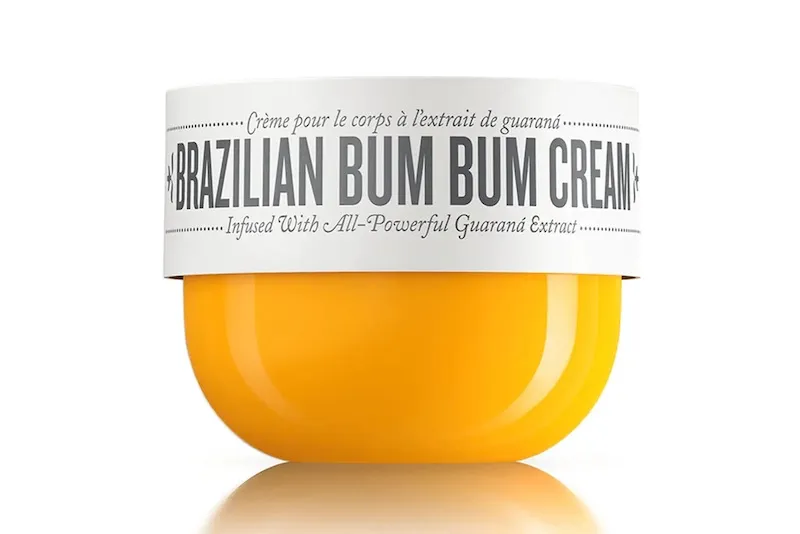 Sol De Janeiro Brazilian Bum Bum Cream
"Selena Gomez, Dua Lipa, Hailey Bieber, and Hilary Duff all have sweet spots for this deliciously scented body cream, which promises to smooth and firm and is fragranced with notes of pistachio, salted caramel and vanilla. 'It smells so good,' Duff told the New York Times. 'And now they have a lip balm, and I can't stop. My son smelled it the other day, and he goes, "Mom that smells like Hawaii." I was like, "I know, let's go!" ' " $48, Dermstore.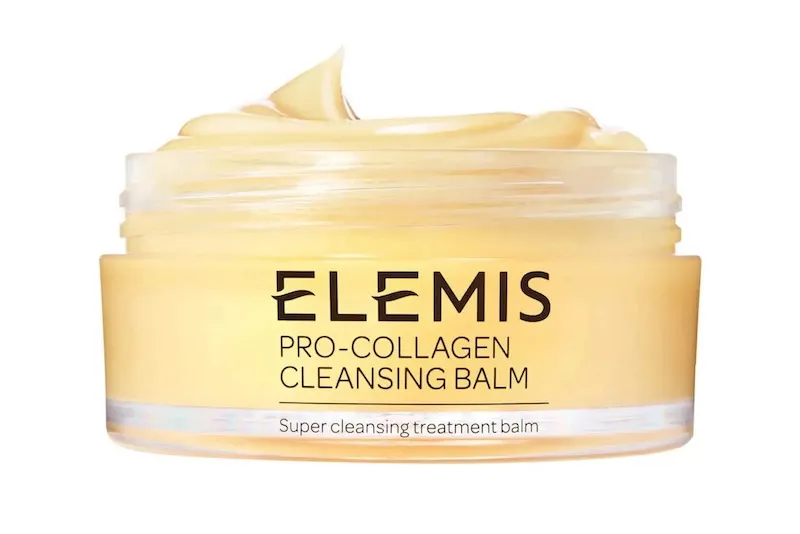 Elemis Pro-Collagen Cleansing Balm
"Catherine Zeta-Jones, Victoria Beckham, Kate Hudson, and Suki Waterhouse all swear by this versatile product, which functions as a makeup-removing balm, a cleansing oil and a hydrating milk in one." $68, Saks.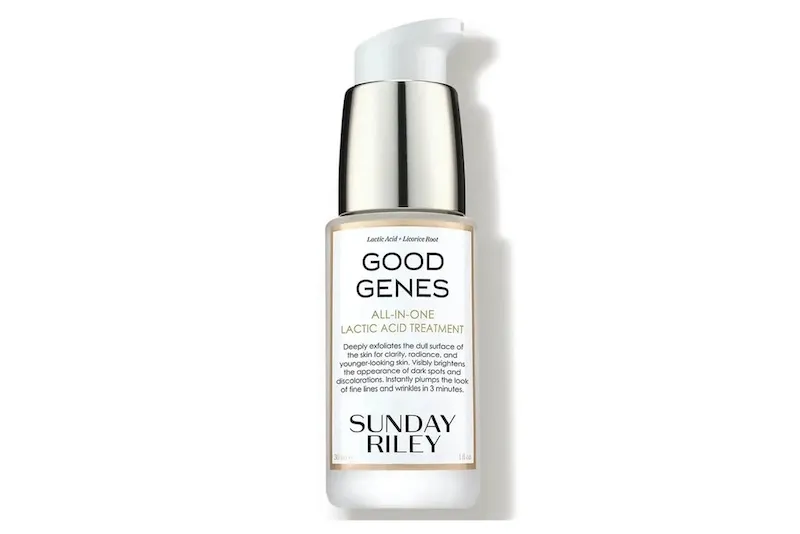 Sunday Riley Good Genes All-In-One Lactic Acid Treatment
"Oprah Winfrey included this exfoliating and brightening buy on her 2018 'Favorite Things' list, calling it – along with the brand's Ceramic Slip Cleanser ($35) – her 'go-to beauty regimen.' Drew Barrymore's also a fan, raving on Instagram, 'I see a huge difference in the brightening, the tightening and the "youthening" of my skin.' " $43-$122, Dermstore.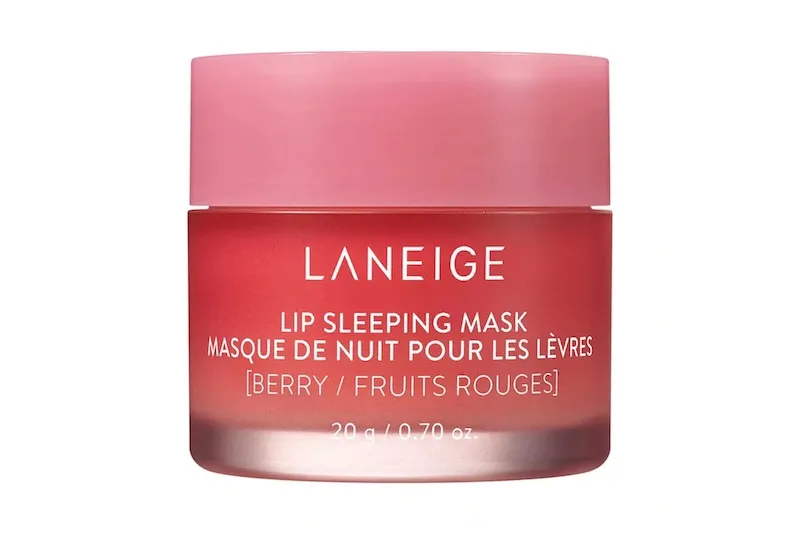 Laneige Lip Sleeping Mask
"When it comes to celeb-loved pout products, Laneige is the name on everyone's lips. Kendall Jenner, Brooke Shields and Kaia Gerber all keep these colorful containers on hand, while Charli XCX even told British Vogue she's 'turned Ubers around' after forgetting hers at home, adding, 'If I had enough money, I would turn the plane around, too.' " $24, Sephora.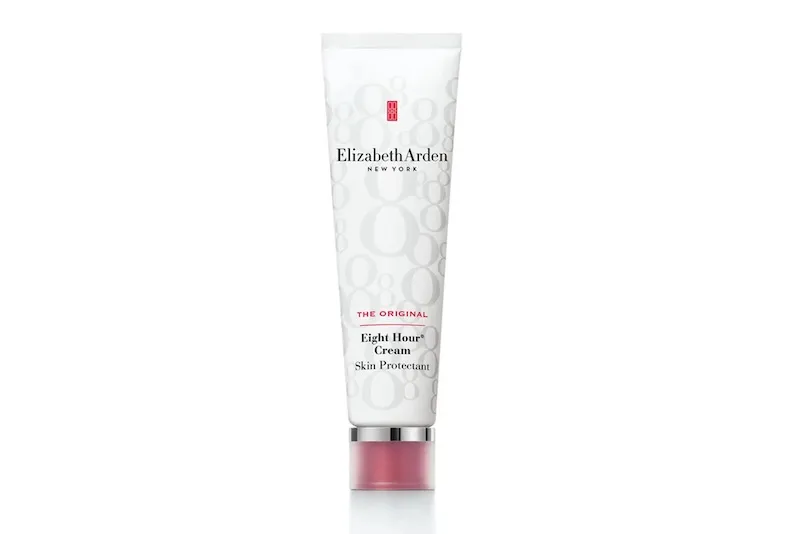 Elizabeth Arden Eight Hour Cream
"Created in 1930, this cult-favorite skin protectant works on dry hands, chapped lips, cracked cuticles – and even the crown jewels, as Prince Harry revealed in his 2023 memoir, 'Spare.' While the Duke of Sussex used the ointment to heal his frostbitten penis, we're guessing fellow royal fans like Princess Diana and Queen Elizabeth II (not to mention Hollywood devotees including Lady Gaga, Reese Witherspoon and Kate Moss) prefer it for less eyebrow-raising applications." $29, Ulta.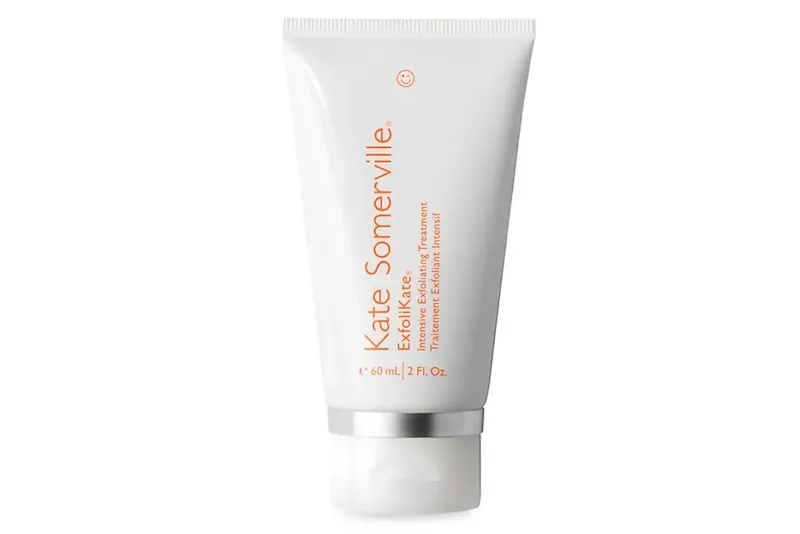 Kate Somerville ExfoliKate Intensive Exfoliating Treatment
"Meghan Markle and Drew Barrymore have both praised this texture- and pore-refining exfoliating scrub made with papaya, pineapple, and pumpkin enzymes along with lactic and salicylic acid. 'If you can't make it in [for an appointment at Somerville's clinic], a bottle of ExfoliKate will do the trick for that homegrown glow,' the duchess wrote on her now-defunct blog, the Tig." $78, Saks.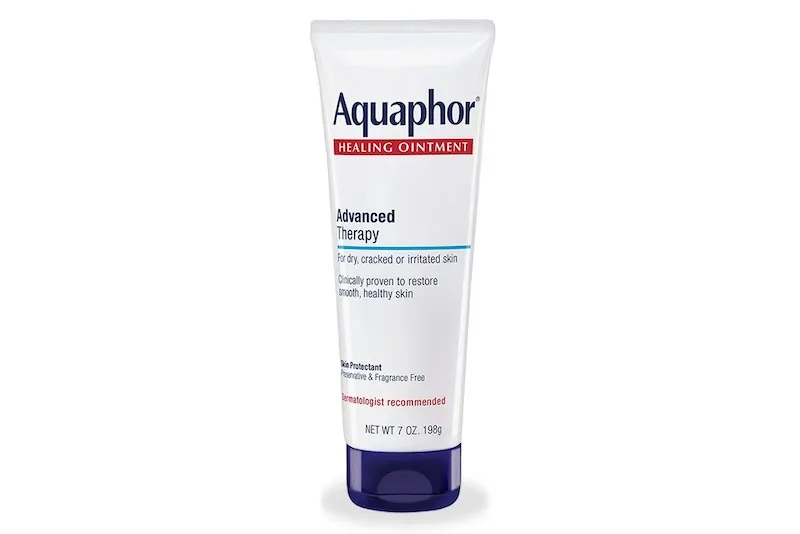 Aquaphor Healing Ointment
" 'It's one of the best hand creams ever. Great on lips too,' Charlize Theron raved to InStyle of this budget beauty buy – and she's not alone in her love for Aquaphor. Billie Eilish called the ointment the 'love of my life' in a Vogue 'Beauty Secrets' video, while Drew Barrymore told Into the Gloss, 'I put it on my lips like it's going out of style. I have the tiny tube, I have the industrial tube, I have the tub – I have all of it. I love Aquaphor.' $13, Amazon.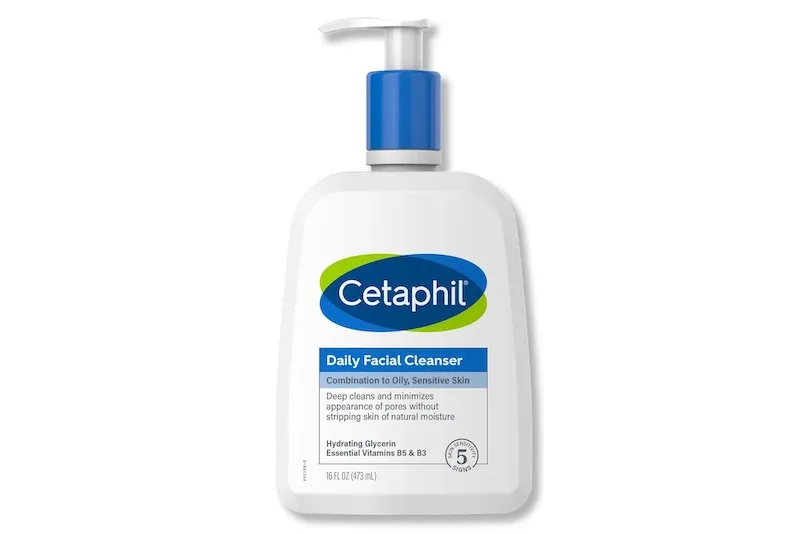 Cetaphil Daily Facial Cleanser
"While this affordable cleanser's been on the market since 1947, it's anything but washed up. Megan Thee Stallion, Olivia Wilde, Julianne Moore, and Gigi Hadid are among the many stars who've sung Cetaphil's praises, with the latter telling Vogue, 'Whenever I'm working a lot, or I'm wearing a lot of makeup, or I'm coming from a shoot, I use Cetaphil because I just feel like it really cleans my skin.' " $12, Amazon.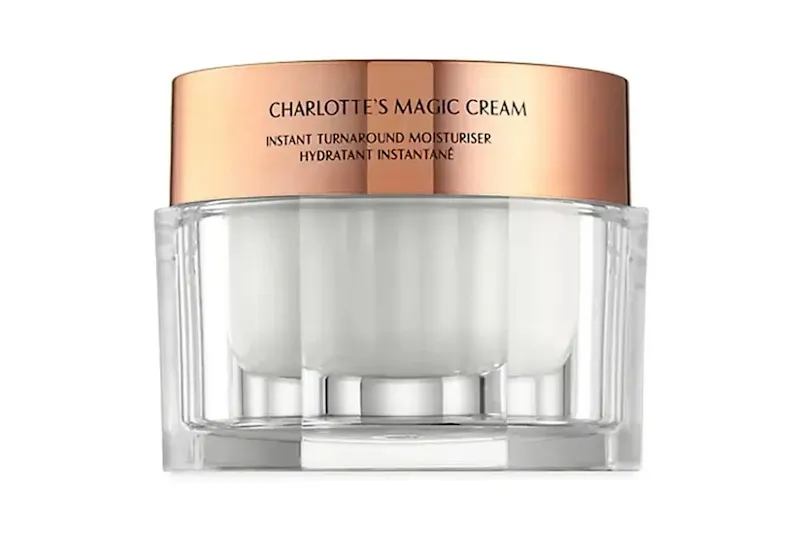 Charlotte Tilbury Magic Cream
"From popping up on Taylor Swift's nightstand to residing in Amal Clooney's and Kate Moss' medicine cabinets, this cult-classic cream has a serious Hollywood following. 'I always say, "You can't have a beautiful painting without a beautiful canvas," ' Tilbury told Page Six Style of her hero skincare product, made with her 'Magic 8 Matrix' of oils and other nourishing ingredients. 'When you have great, glowing skin, you feel amazing and everything you apply on top just glides on; your makeup will always look better after using Magic Cream.' " $65, Saks.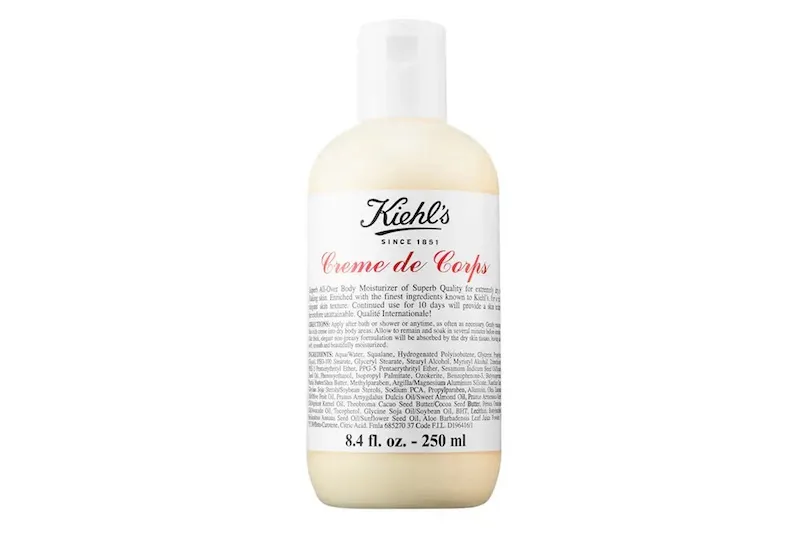 Kiehl's Crème de Corps
"This no-frills formula's a favorite of Oprah Winfrey's; the entertainment icon called it 'fantastic' on 'Good Morning America,' while Ashley Graham told Harper's Bazaar it 'keeps me moisturized.' Made with cocoa butter and shea butter and first released in the 1980s, it's also a go-to for Zendaya, who's dubbed it 'the best freakin' stuff in the world!' " $16-$96, Nordstrom.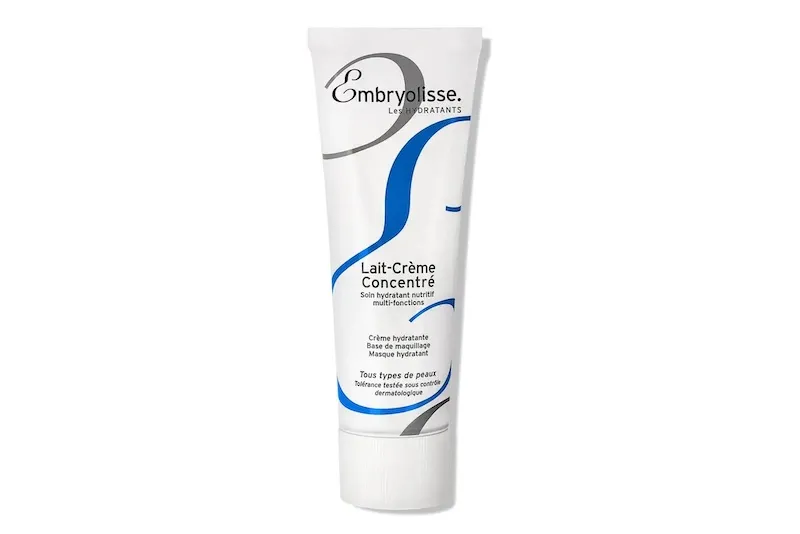 Embryolise Lait-Crème Concentré
"Scarlett Johansson, Gwyneth Paltrow, Elle MacPherson, and Karlie Kloss are among the many saying 'oui' to this French pharmacy favorite, one tube of which reportedly sells every 13 seconds. Lady Gaga likes using it as a makeup remover, Countess Luann de Lesseps counts it as part of her routine – and it's even the only skincare product Jane Birkin would allow near her face, according to her daughter Charlotte Gainsbourg." $29, Dermstore.
Kopari 100% Organic Coconut Melt
"Just call it one of her bare necessities: Kourtney Kardashian spotlighted this all-over body hydrator in a Poosh piece titled 'How to Look Good Naked,' stressing the importance of moisturizing 'everything – everywhere – at least once a day.' It's good for more than just softening skin, however; Zoë Kravitz worked it into her hair in a Vogue 'Beauty Secrets' video, while Shay Mitchell told Popsugar she '[uses] it everywhere,' adding, 'My mom and her sisters' hair and skin has always been amazing, and [coconut oil's] all they used.' " $32, Kopari.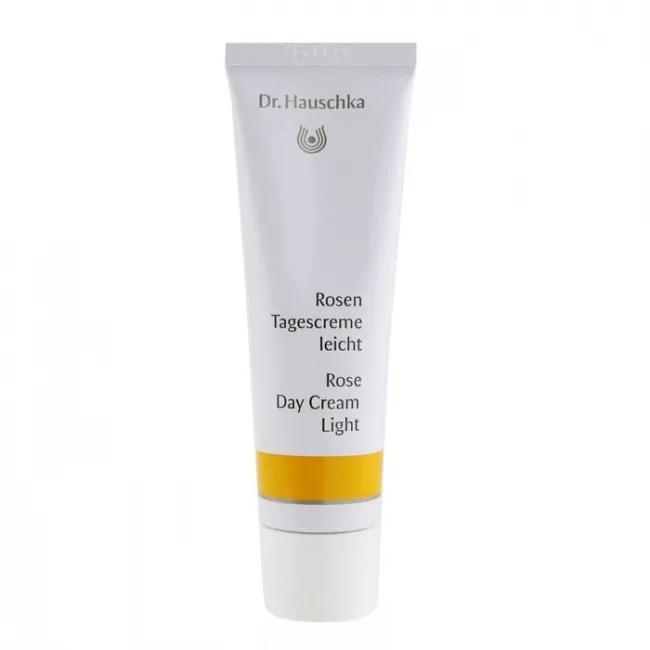 Dr. Hauschka Rose Day Cream
"Despite her jam-packed schedule, Jennifer Lopez still takes time to stop and smell the roses; she revealed she's been using this beautifully scented moisturizer for over a decade on 'Watch What Happens Live.' Made with rose petal wax and rose hip oil and suitable for dry and sensitive skin, it's also been name-checked by Jennifer Aniston and Julia Roberts." $45, Amazon.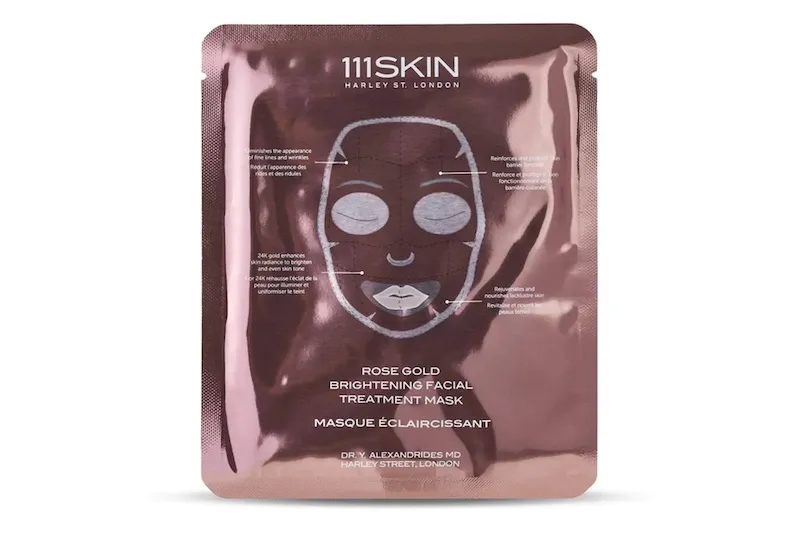 111Skin Rose Gold Brightening Facial Treatment Mask
"Before Margot Robbie gets all dolled up for a red carpet, she slaps on a sheet mask from this Page Six Style-loved London brand co-founded by cosmetic surgeon Dr Yannis Alexandrides. 'They're made out of a jelly sort of stuff, and the serum they're soaked in is so good,' Robbie raved to British Vogue. Other stars who've snapped selfies in 111SKIN's masks include Victoria Beckham, Bella Hadid, Rosie Huntington-Whiteley and Priyanka Chopra, the latter of whom called this bestselling rose gold version her 'special sauce.' " $135 for five, 111Skin.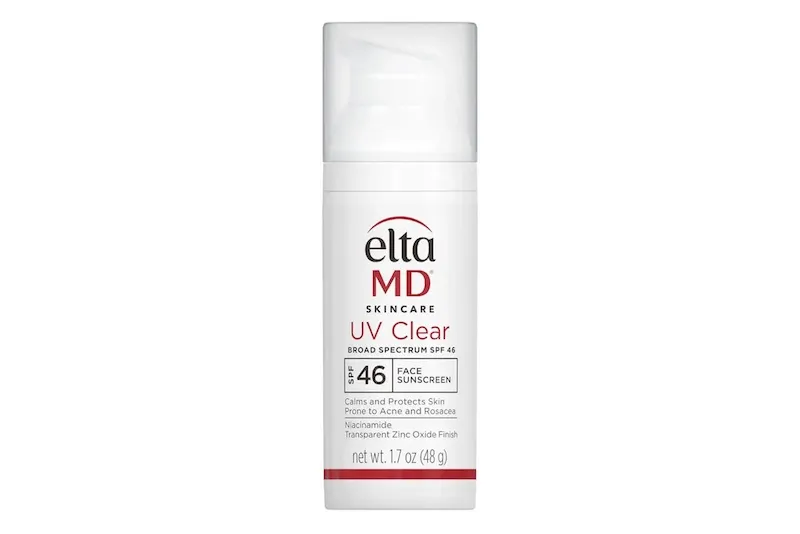 EltaMD UV Clear Broad-Spectrum SPF 46
"There's a reason why EltaMD tops our list of the most star-approved sunscreens on the market; in addition to protecting from harmful UVA (aging) and UVB (burning) rays, it's packed with skin-loving ingredients like redness-reducing niacinamide, moisturizing sodium hyaluronate and refining lactic acid. Brooke Shields, Kourtney Kardashian, Sofia Richie, Kendall Jenner, and Hailey Bieber are among the famous folks who've praised the brand's sunblock." $41, Dermstore.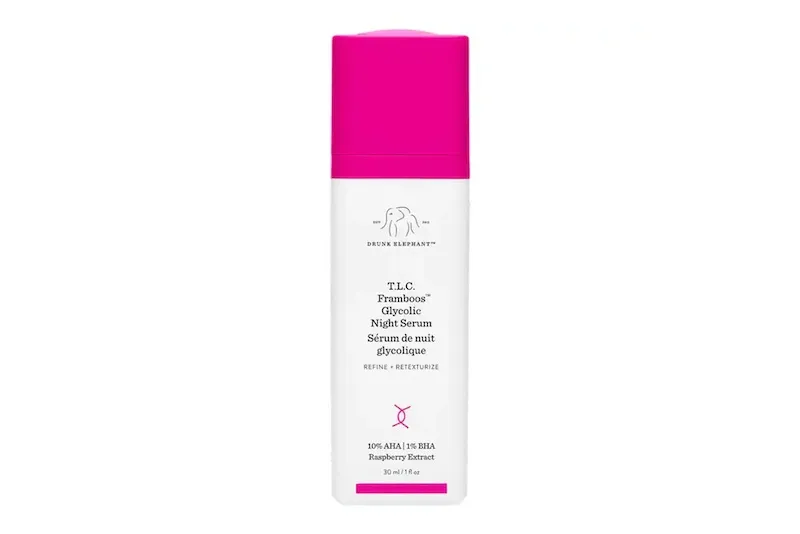 Drunk Elephant T.L.C. Framboos Glycolic Resurfacing Night Serum
"Ask any of Drunk Elephant's many famous devotees to pick their favorite product, and you'll likely get a range of answers; Hailey Bieber's shouted out the F-Balm Electrolyte Waterfacial Mask ($54), Khloé Kardashian loves the 'luxurious' Lala Retro Whipped Cream ($62) and Drew Barrymore's said she sees 'instant results' after using the T.L.C. Sukari Babyfacial ($80). But those new to the 'biocompatible' skincare brand really can't go wrong with this beloved AHA/BHA night serum, which resurfaces the complexion to improve its tone, texture and overall luminosity. No wonder Vanessa Hudgens is a fan." $90, Sephora.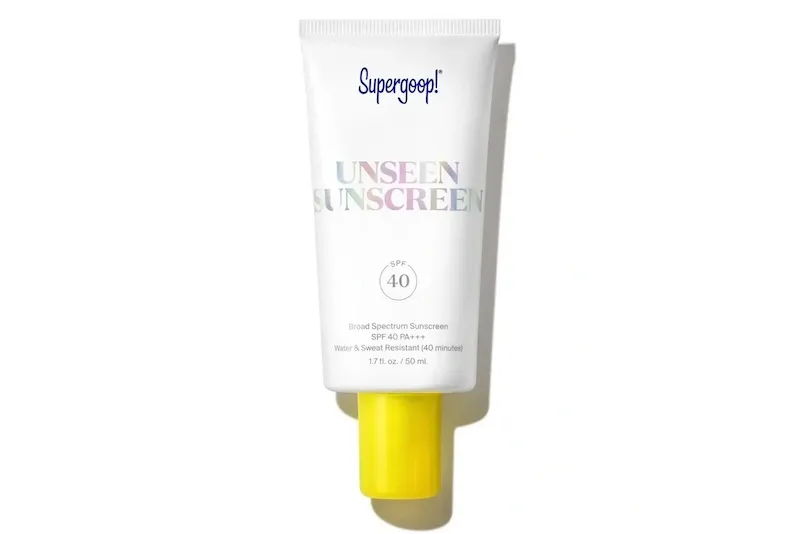 Supergoop! Unseen Sunscreen
"One of the most celeb-loved SPFs under the sun, this invisible, weightless and scentless sunscreen – which also functions beautifully as a primer beneath makeup – has found fans in Mindy Kaling, Kaia Gerber, Camila Cabello, and Riley Keough, to name but a few. In an interview with The Skincare Edit, Lady Gaga's longtime makeup artist, Sarah Tanno, even called it 'the sunscreen to end all sunscreens.' " $38, Saks.
---