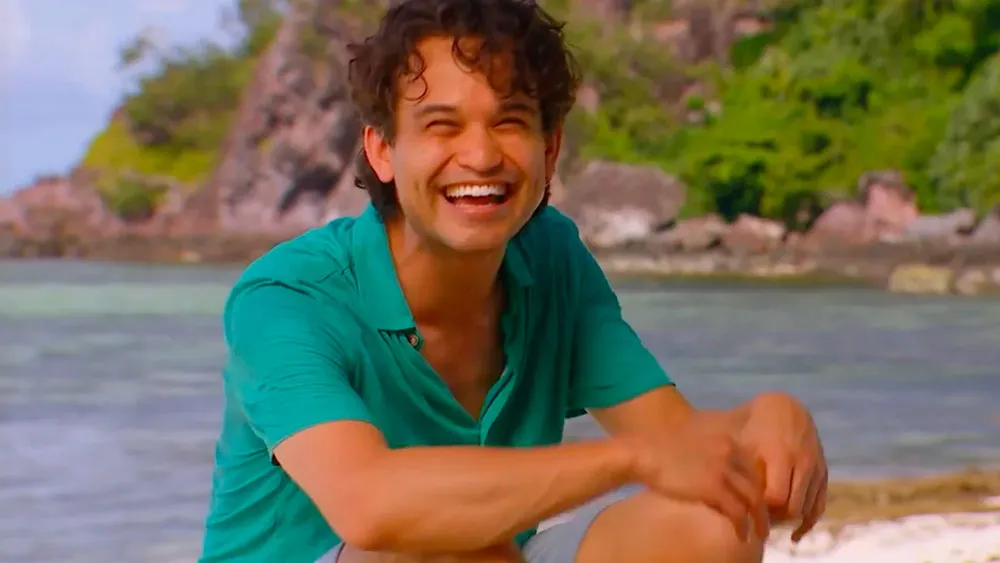 Gay, Ex-Mormon, Provo School Principal Lives Out 'Survivor' Dream
As season 45 of "Survivor" kicks off, it's anyone's guess which of the 18 contestants will walk away with the $1 million-grand prize. But in the eyes of Sean Edwards, an ex-Mormon and first openly gay principal in a Provo School District in Utah, he has already one.
As reported by The Salt Lake Tribune, competing on Survivor has been a longtime dream of Edwards. And being able to compete as his full self is icing on the cake.
"Being an openly gay public school administrator in Provo, Utah, certainly comes with its nuanced challenges," Edwards told the Tribune about his own personal struggles to survive. "I have worked hard to build a reputation that people see me as someone who is an education leader who just genuinely loves and cares for the students that I work with."
According to Edwards, he has been a "Superman" of "Survivor" since it premiered in 2000. He was 12 years old at the time.
"I just remember thinking, 'Oh, that'd be cool to have that experience. I really want to do that someday,'" he said. Now someday has arrived fro Edwards. The season, the show's 18 contestants are divided into three tribes who must compete against each other in a variety of physical and mental challenges. Members of the losing tribe must vote one of their members out. In the end, the three remaining castaways must lobby votes from the eliminated contestants to decide who will take home the prize.
"'Survivor' has been a dream of mine," Edwards said. "I literally got to live out a dream, and what an incredible experience."
And while its mums the word on who ends up with going home a millionaire, Edwards says the show's LGBTQ+ representation has been priceless.
"And as I learned more about myself and started to identify as gay, I thought, 'Wow, what a cool opportunity that these other LGBTQ+ castaways have had to go on the show. Maybe that will be me someday," he said.
Out of 662 "Survivor" contestants, 164 have identified as LGBTQ+ community. And if you remember, the first "Survivor" winner, Richard Hatch, was openly gay. Season 15 winner Todd Herzog of Utah was also gay. And the most recent winner, Yam Yam Arocho, became the first openly gay person of color to win the show.
So all in all, the odds seem to be in Edwards' favor.
"Seeing (LGBTQ+ representation) as a teenager gave me so much hope. Even though I didn't have the confidence to apply and get on the show at that time, it gave me so much hope that I could one day," Edwards said. "And I hope that by my participation on 'Survivor' I can also provide that hope to other LGBTQ+ youth that are out there, just looking for representation."
Catch "Survivor" at 7 p.m. on Wednesday, Sept. 27, at 7 p.m. on CBS/Channel 2.
---