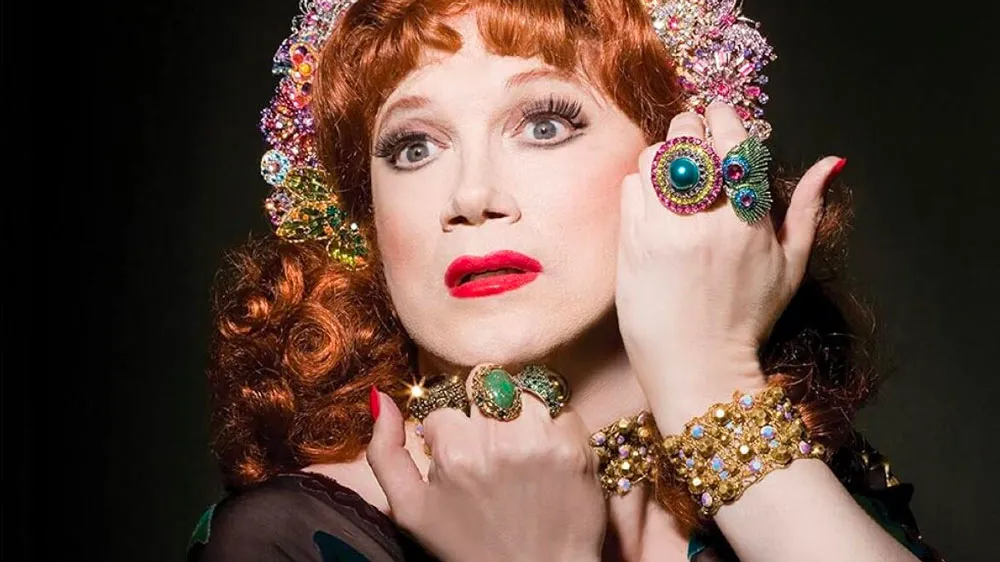 EDGE Interview: Charles Busch Talks of Turning Camp into a Career
In the 4th feature film penned by Charles Busch, "The Sixth Reel" the legendary playwright/actor/drag artist/director/screenwriter/cabaret performer/cinephile and now autobiographer, portrays Jimmy, a down-on-his-luck, obsessive film collector who, along with a gaggle of other misfit movie geeks, stumbles upon a rare reel of the "lost," classic Lon Chaney thriller "London After Midnight." Madness and mayhem ensue as Busch, Julie Halston, Tim Daly, Margaret Cho and a host of Broadway vets battle over what to do next. Besides starring, Busch co-wrote and co-directed along with frequent collaborator Carl Andress.
The lost footage plot is quite prescient with the recent discovery of 41 seconds of the 1917 epic, "Cleopatra," starring Theda Bara.
Fans of Tony-nominated Busch (and who isn't?) can kvell this month because his long-awaited memoir, "Leading Lady: A Memoir of a Most Unusual Boy," is now available and it's the kind of honest yet tasteful account that show biz aficionados won't be able to put down.
He writes in a non-linear, but wholly-engrossing structure, providing a fascinating account of the man, the drag artist and the playwright/screen writer.
Busch shares many a fascinating story about the true bonds he formed, especially within his theatre community as well as some of the more bizarre interactions with Oscar winners Claudette Colbert and Claire Trevor as well as stars such as Beatrice Arthur, Kim Novak, Linda Lavin, Valerie Harper and his adored friend, Joan Rivers.
The reader is also treated to a chronicle of his virtual overnight success with his zany play, "Vampire Lesbians of Sodom," in 1985, which led to successful productions of many new works like, "Psycho Beach Party" (originally titled "Gidget Goes Psychotic"), "The Lady in Question," "Red Scare on Sunset," "Die Mommy Die," "The Divine Sister" and "The Tale of the Allergist's Wife," the only play of his that bowed on Broadway.
His one foray into musical theater on the Great White Way was the messy 2003 show "Taboo" (some have called it disastrous which Busch would agree with), a production he was talked into taking on by its sole producer, Rosie O'Donnell.
This groundbreaking queer innovator continues to create exciting new theater and cinema.
EDGE had the pleasure of Zooming with Busch about the new film, his career and the autobiography.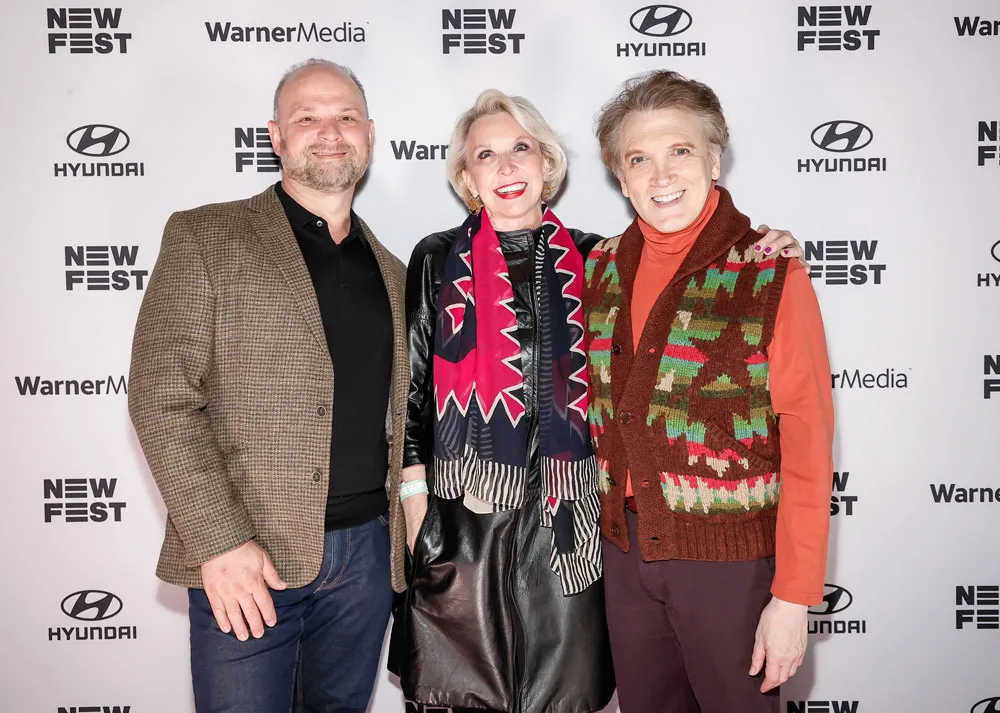 EDGE: I got the memoir two days ago and I devoured it.
Charles Busch: Really? I'm getting such wonderful feedback on this book. I get very emotional. People seem to be responding so well. I started working on 14 years ago. I mean, I took breaks. I wrote about six plays in between. But it's kind of weird, after so long, you put it out there and, suddenly, people are actually reading it. I'm just getting such really beautiful feedback on it. It's quite emotional for me.
EDGE: Since "The Sixth Reel" is about discovering lost film footage, I wanted to get your reaction to those 41 seconds recently discovered of Theda Bara in "Cleopatra."
You basically scored a "China Syndrome."
Charles Busch: She was a huge star. She was the first cinema sex symbol, right? And she made many films during a brief period. Her heyday was about two years, wasn't it? 1914 to 1916 or something like that. An important figure, but I think almost every single movie she made is lost.
EDGE: So sad.
Charles Busch: Very sad.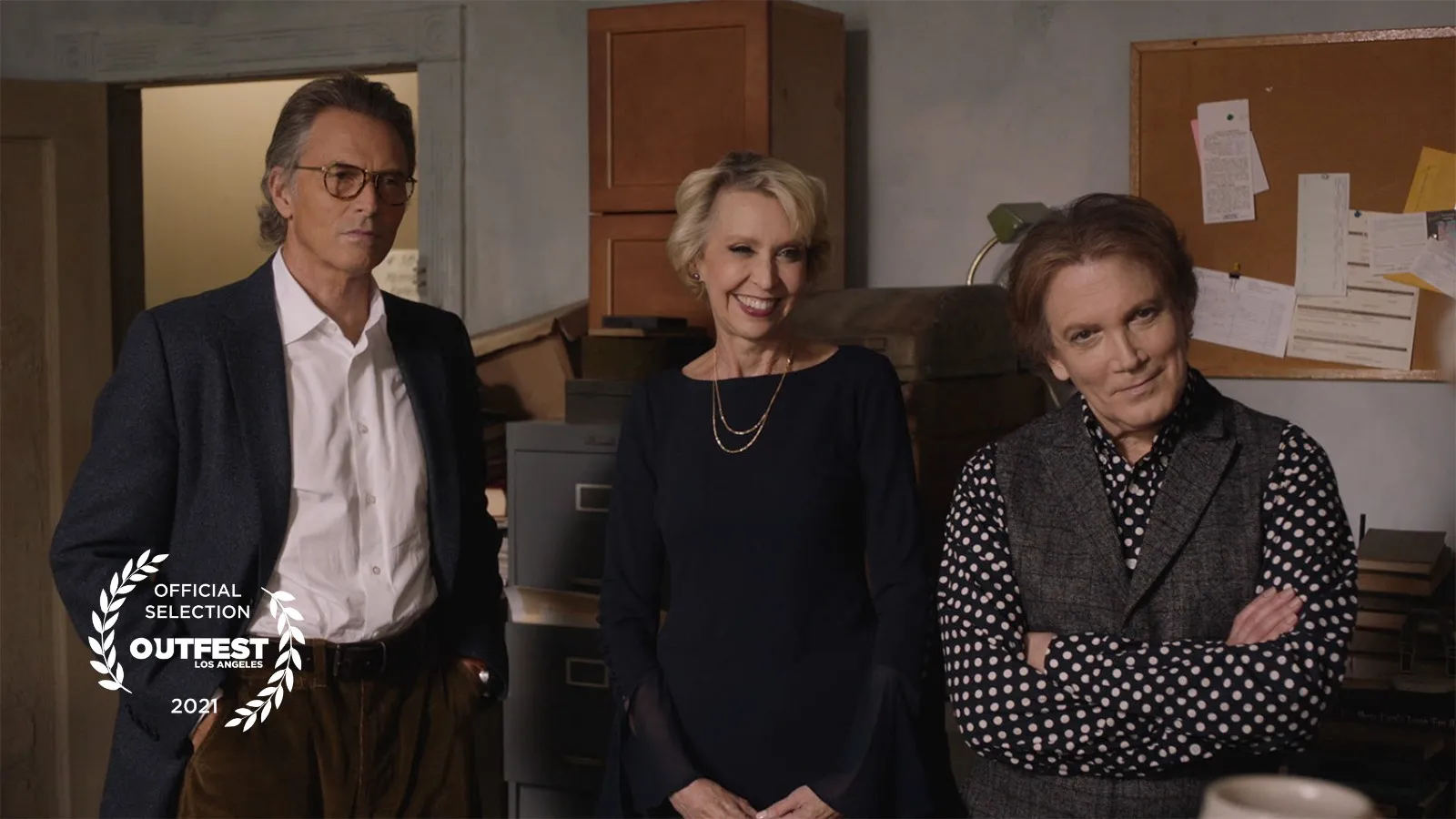 EDGE: Integral to "The Sixth Reel," you chose a real lost film, Lon Chaney's "London After Midnight." There were so many possibilities. Murnau's "Four Devils," the lost reels of "Greed." Why did you choose that one?
Charles Busch: Boy, you're good... Do I have an answer for that one? I guess we just thought that it was somebody that we knew. Lon Chaney, his name might still have some familiarity with people who are maybe not film aficionados, so it might hold a little bit of resonance. And it's a creepy movie. With vampires. There are stills of his image--his makeup, his look in "London After Midnight" is so startling. It's quite memorable.
EDGE: I wanted to speak a bit about Jimmy, your character. He's a bit of a mess, but we all know Jimmys. Many of us have been Jimmys.
Charles Busch: (laughs) He's so unscrupulous. He's got the worst reputation. His reputation as a bit of a con artist, passing off old movies that aren't real and nobody really wants to believe him. And now that he actually has the real thing, it's like the boy who cried wolf. Nobody wants to have anything to do with him.
EDGE: It's a fabulous cast. Tell me about assembling this ensemble.
Charles Busch: Well, we shot this movie at the height of COVID. Before there was a vaccine. All the Broadway shows were closed. So, we had our pick of Broadway's greatest. (laughs) We exploited this national tragedy. We had half the cast of "Hadestown" in the movie. People just wanted (to work). I think they were all so bored. And they liked the script. It's quite a verbal script that people don't get handed too often. We really got basically everybody we wanted to cast. Margaret Cho, I think, was the first person who we went after. And we were thrilled that right away, she said, okay. Tim Daly was just a dream. I only met him, briefly, once. And, so, the second time I meet him, we got into bed! (laughs) He's a very smart guy...Each of his ideas made the script better. I was delighted.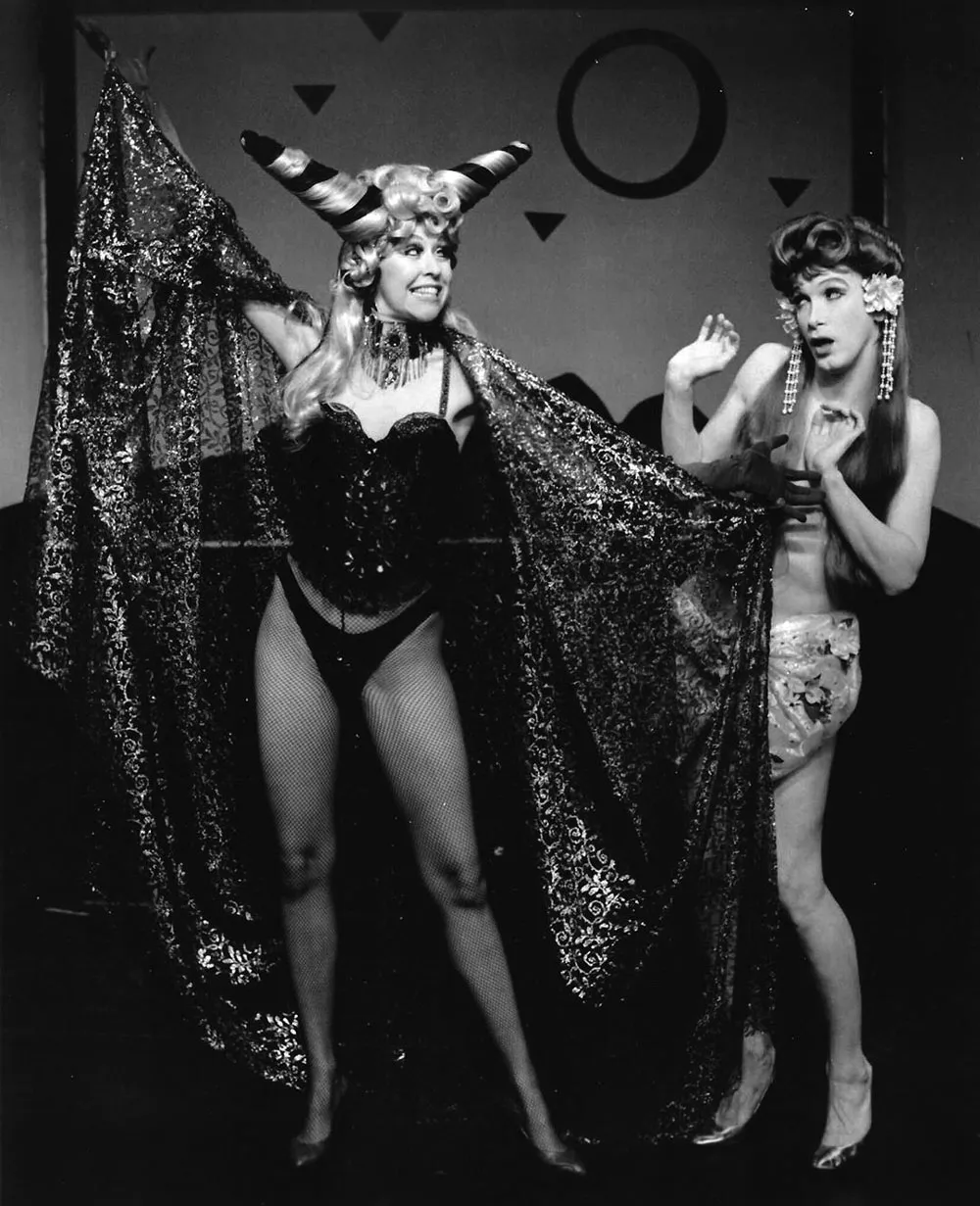 EDGE: Let's chat about "Leading Lady." It struck me that you were very kind and graceful with recounting your stories, which was refreshing.
Charles Busch: Oh, yeah? I'm glad, because somebody else might say, I wanted it to be bitchier. It's a little bitchy...your first pass through, you're settling scores...and with the internet, clickbait. I was worried...I really adore Rosie O'Donnell, who produced the show "Taboo," that I wrote the new book (of the musical) for. The Broadway production. I'm crazy about her. (That) was a difficult period for her and she took the brunt of the criticism, undeservedly. I could have told episodes that made her out to be kind of hysterical. I didn't think it was necessary. I think it's a pretty fair portrait of a complex, emotional person, who's one of the least deceitful people I've ever met. She's absolutely uncensored and on the level. Whatever she says you can believe, you don't have to buy it, but she's not pulling a fast one on you.
EDGE: "Vampire Lesbians of Sodom," was your first big success. They say that success is luck and preparation. And you got a great New York Times review. Do you feel like you were prepared for the success you were to have from that point on?
Charles Busch: Yes. You're so right. I was prepared, I had 10 years of struggling, trying to figure out how to earn a living in the theater. And that was my dream. It was never to win a Tony Award or have my own TV series or win an Oscar. I just want to be able to earn a living doing what I love, as an actor and writer. (It's) one of the rarest things. And one of the most precious. So, I had a terrible struggle for those 10 years, all the crazy jobs I did, respectable and illicit. I guess I had a kind of a crazy faith in myself, and I just felt that if I kept improving, if I kept learning and getting better, that eventually it's going to work out...So when my big break came so out of the blue with "Vampire Lesbians" (we thought we were doing it for two nights in a bar), little did I know that it would take off. I'd never been in an Off-Broadway show, or in a run of a play...But I was ready...
What I think was important was that by the time I was reviewed for the first time by the New York Times and all the critics, they were seeing a performer who had basically done 10 years of vaudeville. I learned my craft. I toured all over the country doing this cockamamie solo show of mine, booked in strange little theaters around the country, playing in front of all sorts of different audiences. I thought "Vampire Lesbians of Sodom" was probably the weakest thing I'd ever worked on--the solo material was much more complex and interesting, but I was in the right place at the right time...And the critic for the New York Times, liked what he saw. It's funny, because having a rave review for an Off-Broadway show doesn't necessarily mean that you're going to be a success or that your life is going to change. But in my case, who I was the day before and who I was the day after, was completely different.
EDGE: I appreciated how frank your discussion about AIDS was in the book. Did you ever suffer from survivor's guilt?
Charles Busch: No, I can't say I did. But I feel sorry for all of you who came of sexual age during the AIDS crisis. What a terrible burden that must have been on all of you. There's the fear of coming out, of course, but then to come out into a sexual world where it could mean death? Whereas for me, I think of myself a first-generation post-Stonewall. I started having sex when I was 16...Sex in the 70s, honey, was fabulous. Man, it really was. The slogan was, 'Too many men, too little time.' It was just wild. You thought, what's the worst that can happen to you? Oh, we had so much fun...But then, suddenly, we started hearing about this gay cancer. Is that for real? And the noose starts circling, getting tighter and tighter, as it moves into your circle.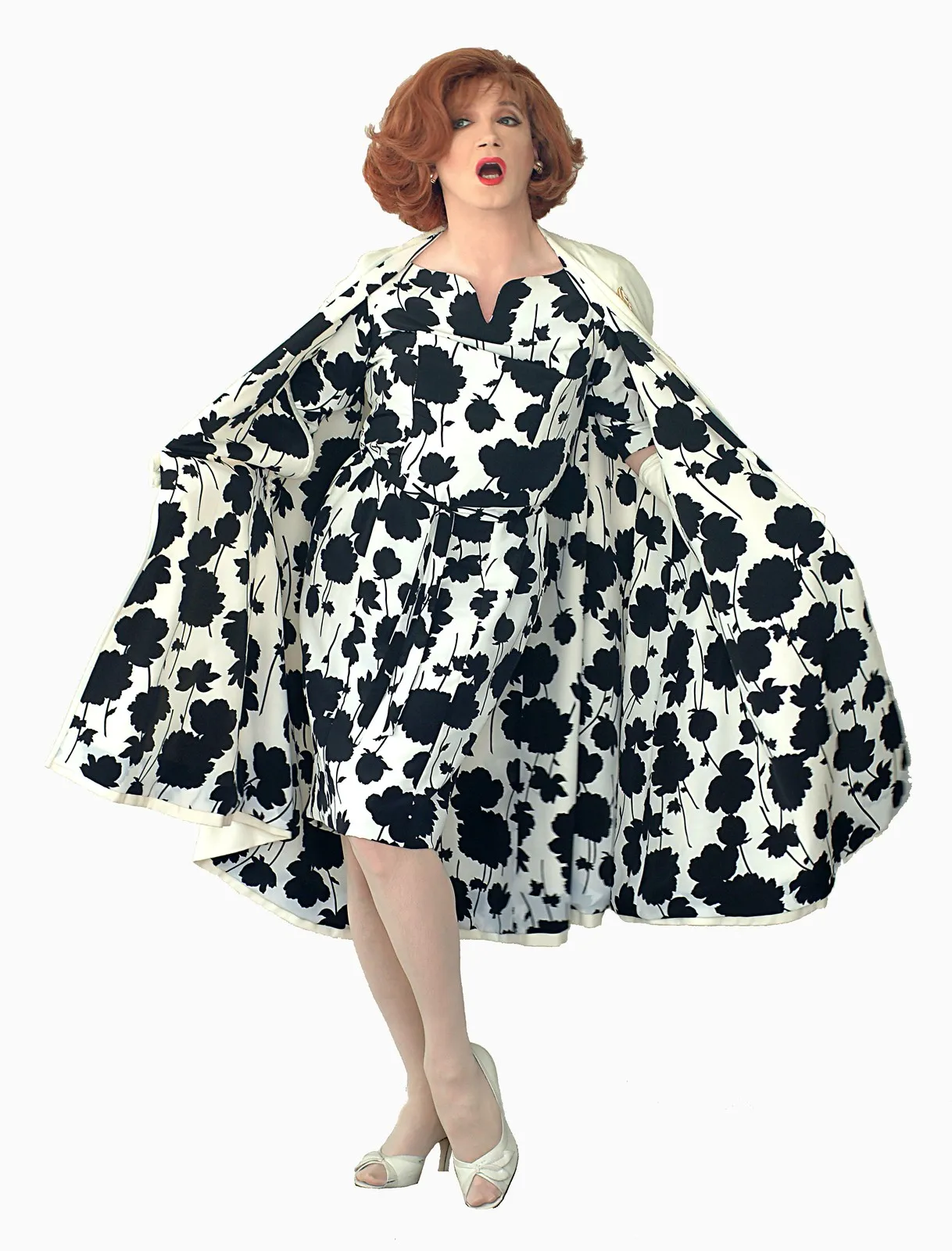 EDGE: Shifting to your film, "Die Mommie Die!," it's a tribute to you as a drag artist, because although it's a satire, I found myself getting lost in your performance. Like, I was watching "Mildred Pierce" or Stanwyck. You make us believe you're the character you've created.
Charles Busch: It's interesting, I found quite early on that, when I would try to inject in my plays moments where I would underline that I'm really a guy underneath, it never worked. It always laid an egg. I realized that (with) my audience, we've made a deal. Basically, when they sit down, they want to believe in who I am as a character and as a woman or as a famous actress, like Bette Davis or Barbara Stanwyck...That's why I think that the term parody or spoof doesn't really apply to me. Because I come to these movie pastiche plays and films as such a fan. I just love them so much. I love these actresses. I want to be that actress or that kind of actress. I'm not really spoofing them.
EDGE: They're more homages.
Charles Busch: Homages. Yes, homage is the best word that I've come up with.
EDGE: I'd like to talk about "The Tale of the Allergist's Wife." It was, so far, your one Broadway experience. Looking back, what are your thoughts?
Charles Busch: It's funny how the best things that ever happened to me kind of step-by-step happened. It was not my intention to write myself a Neil Simon-type play to get on Broadway...I wrote the book to a musical for Manhattan Theatre Club ("The Green Heart"), which is one of the major nonprofit theaters in New York City, and I hit it off with Lynne Meadow, the artistic director, and so she said, 'You know, I'd like to direct and produce your next play.' And I knew that "Vampire Lesbians Part Two" wasn't really going to go over (with) that rather conservative subscriber base. I had this character, Miriam Passman, which I had done a 10-minute monologue I used to do at benefits -- this culturally striving, hysterical New York housewife. I had been thinking that I'd love to write a play around (her)...Then I saw this wonderful production of Edward Albee's "A Delicate Balance" on Broadway with Elaine Stritch. And I thought, oh, wouldn't it be interesting if I took these very neurotic, New York characters that are like out of a Neil Simon play, but put them into a rather cryptic Albee or Pinter play. Wouldn't that be funny...And there was a famous Pinter play, "Old Times," a very serious, mysterious play where a couple meet this woman who becomes intimately involved with the husband and the wife. And I thought it might be funny to write my play about the three people who are the least likely ever to get into a menage a trois.
EDGE: Why hasn't it been adapted into a film yet?
Charles Busch: Well, it's been going on for 20 years, this movie. I'm obnoxiously blasé about it, but I really have to be. I'd go insane if I was all emotionally wrapped up in something that has been on and off and on and off. I've written two different screenplays for it and then it disappears for 10 years. At the moment, this is probably the best it's ever looked to actually happening. We've got three very interesting stars–I'm not going to tell you who--attached to the movie. We have a director. So, I think it's actually moving along. I'm not buying my outfit for the premiere yet. It's best you don't either. But it looks better now than it did a year ago.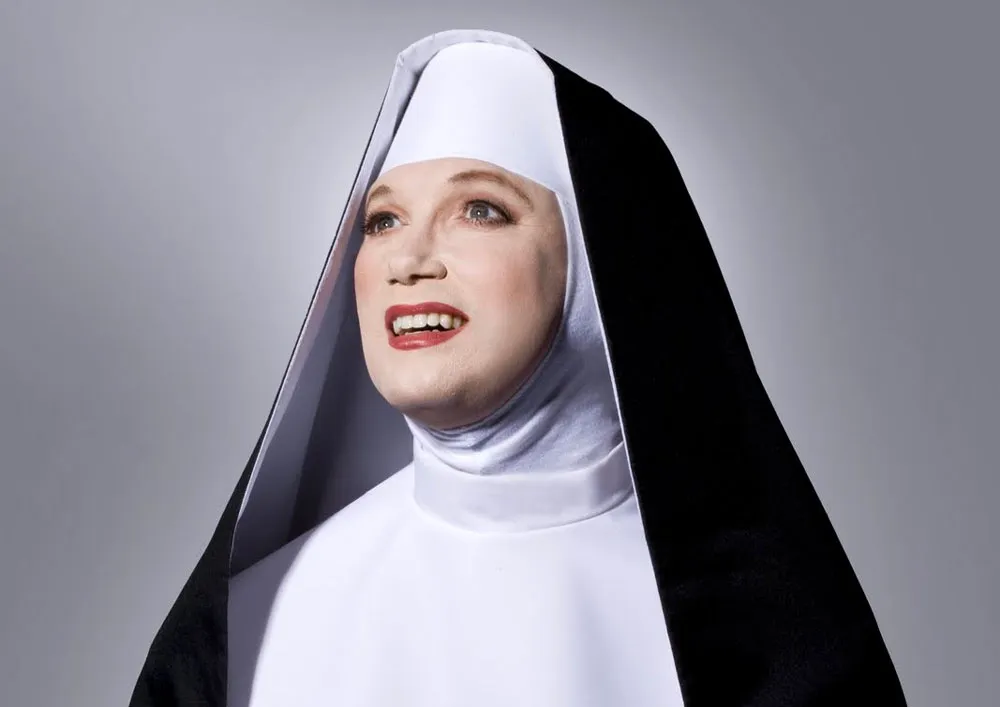 EDGE: That's exciting to hear. You're always working on new projects. Is there one burning more passionately than another right now?
Charles Busch: Well, I've got a new play that we're going to be doing this winter called "Ibsen's Ghost: An Irresponsible Biographical Fantasy." I play the great Norwegian dramatist Henrik Ibsen's widow Susanna, the week after his state funeral. Sounds hysterically funny, doesn't it? (laughs) I have to figure out the elevator pitch to make it sound funny. But it is a funny play. We're doing it at two theaters in the winter and spring. First, a wonderful theater in New Jersey called the George Street Playhouse in New Brunswick. And then immediately, with one week off for good behavior, we go to Primary Stages in New York City and play throughout the spring.
Carl Andrus, who has directed most of my plays for the past 25 years–he and I just always wanted to make a movie of my play, "The Divine Sister" that played for about a year in New York. An homage to Hollywood religiosity. "The Trouble with Angels" mixed with "Black Narcissus"...It's a little expensive, though. It's got musical numbers and is set the '60s You have period cars, and it takes place at a Catholic school, so you need, basically, 200 kids as extras. It ain't so easy, but we want to do it. And you never know. Miracles have happened to me so often, in every which way. And I just have to think that maybe it'll happen again.
For more information on "Leading Lady: A Memoir of a Most Unusual Boy," follow this link.
"The Sixth Reel" will be available on VOD beginning Friday, October 20th.
---
Frank J. Avella is a proud EDGE and Awards Daily contributor. He serves as the GALECA Industry Liaison and is a Member of the New York Film Critics Online. His award-winning short film, FIG JAM, has shown in Festivals worldwide (figjamfilm.com). Frank's screenplays have won numerous awards in 17 countries. Recently produced plays include LURED & VATICAL FALLS, both O'Neill semifinalists. He is currently working on a highly personal project, FROCI, about the queer Italian/Italian-American experience. He is a proud member of the Dramatists Guild. https://filmfreeway.com/FrankAvella https://muckrack.com/fjaklute