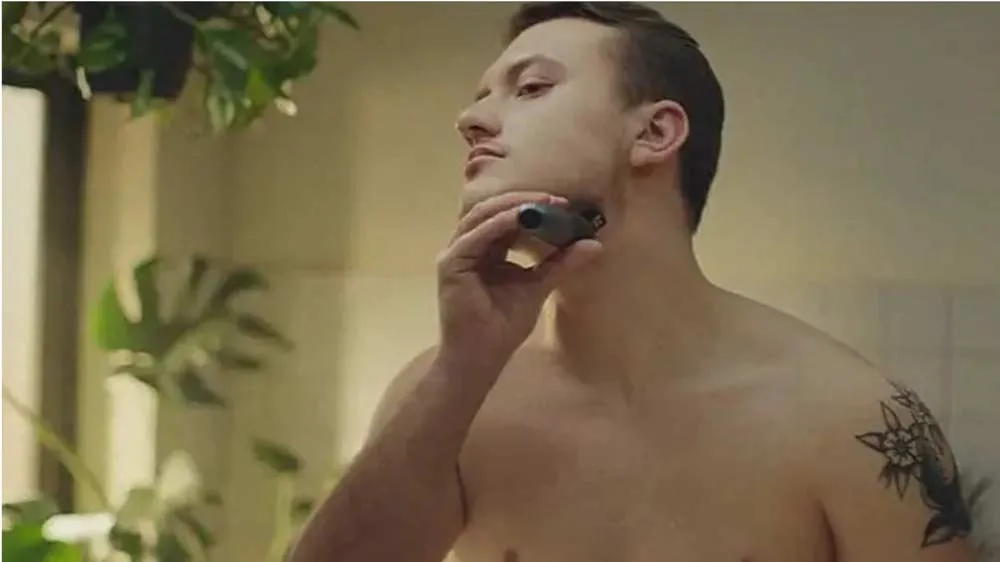 Transphobic Trolls Melt Down, Call for Boycott over Two-Year-Old Braun Ad
Right-wing trolls lost their minds over a two-year-old ad that shows a transgender man with scars from top surgery using a Braun Series X hybrid trimmer. Calls for a Bud Light-style boycott were quick to follow, Newsweek reports.
"In a Braun Series X Hybrid Trimmers ad, a shirtless trans man with mastectomy scars can be seen using the product, and it has caused many viewers to speak out against the company," the magazine relayed.
The transphobic trolls zeroed in on the image despite that fact that, as the company noted, it's just "one of hundreds of images on our site showing people using our products – all of which are reflective of the consumers we serve."
Emboldened by the right-wing boycott against Bud Light earlier this year in response to that brand partnering with transgender influencer Dylan Mulvaney, social media users tried to marshal momentum for a similar boycott against Braun. Newsweek noted that one social media user posted, "Let's give them the Bud Light treatment."
Another person quipped, "Looks like Braun is telling Bud Light to hold its beer," the magazine detailed, while a third called for a "Bud Light style boycott."
According to CNN, Bud Light lost nearly $400 million in sales in the United States in the wake of right-wing rage over the brand's partnership with Mulvaney. But that erosion of the bottom line was mainly confined to the United States, CNN noted, as the brand's sales grew more than 7% globally as "compared to a year ago".
Clinging to the "mutilation" narrative that anti-trans hard-right commentators have adopted, a British television celebrity gave her tuppence worth, tweeting, "I'm sure this celebration of brutal surgery to remove a woman's healthy breasts will go down fabulously well with Braun's male customers. Watch their sales".
But a respondent to that post replied with a lesson in basic free market capitalism: "Trans men shave. Braun sells shaving products." Added the poster: "Why the outrage? Let's not pretend that is has anything to do with mastectomy scars. It is 100% about inclusion of trans people in the public space and is 100% transphobic."
---
Kilian Melloy serves as EDGE Media Network's Associate Arts Editor and Staff Contributor. His professional memberships include the National Lesbian & Gay Journalists Association, the Boston Online Film Critics Association, The Gay and Lesbian Entertainment Critics Association, and the Boston Theater Critics Association's Elliot Norton Awards Committee.