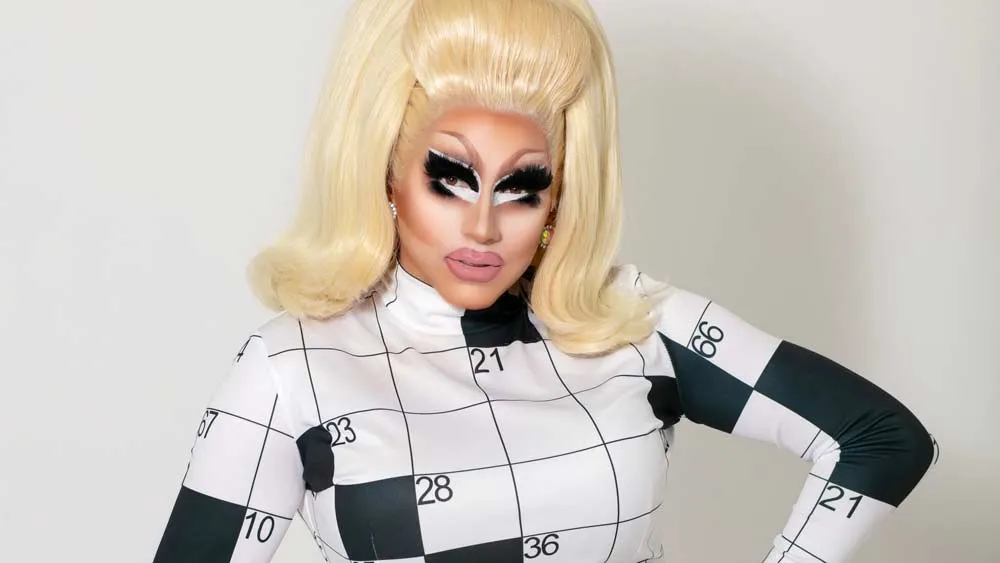 Palm Springs Pride Grand Marshals Announced
The following is a press release from Greater Palm Springs Pride:
Greater Palm Springs Pride announced one of the oldest living drag queens in the world, James "Gypsy" Haake, will be recognized as the 2023 Pride Parade Grand Marshal. Trixie Mattel will be honored as the Celebrity Grand Marshal, and Ethylina Canne will be celebrated as the Community Grand Marshal of the Greater Palm Springs Pride Parade scheduled for November 5 in Palm Springs. The honorees are masters of the craft, and their participation will affirm the Palm Springs Pride theme, Drag Now. Drag Forever.
"Celebrating the careers, achievements, and community service of drag queens from different generations is not just an act of recognition; it's a powerful statement of solidarity and resilience. In a time marked by political unrest and attacks on the drag community, coming together to celebrate the diversity and resilience of drag queens from all generations sends a powerful message that we are united and unwavering in our commitment to equality and acceptance," said Ron deHarte, President and CEO of Greater Palm Springs Pride.

"The oldest living drag queen embodies the history and evolution of drag culture, serving as a living testament to the struggles and triumphs of LGBTQ+ individuals throughout the years. Recognizing the achievements of a new generation drag performer provides hope, encouragement, and a sense of belonging for LGBTQ+ youth who may be struggling to find their place in an increasingly divisive world. The drag queens who fall between these two generations are often the trailblazers who have weathered challenges and fought for acceptance, equality, social and racial justice during different phases of LGBTQ+ history," added deHarte.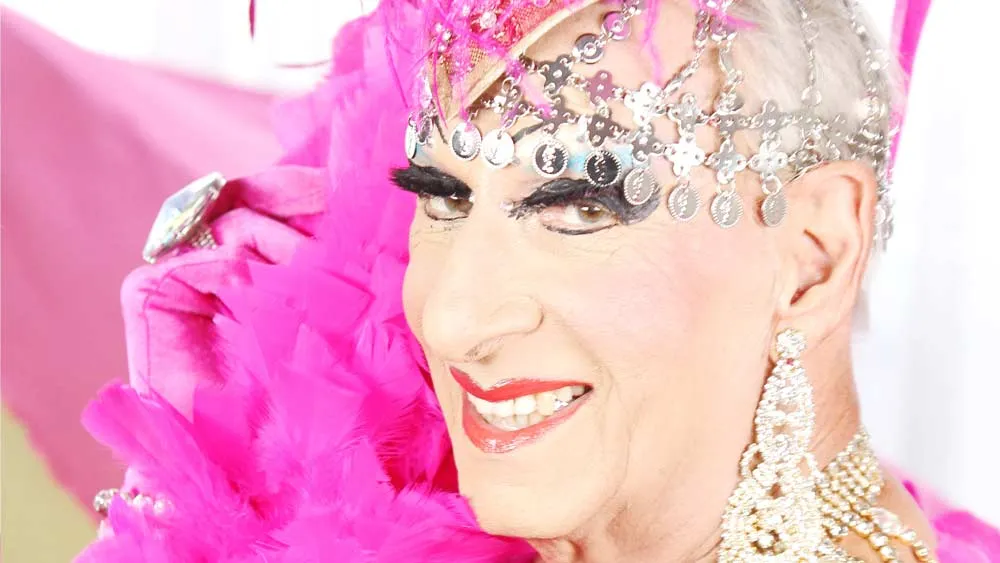 Haake started as a chorus boy on Broadway in 1951, toured and entertained in an Upper East Side cabaret called Gypsy's until 1978. He was hugely successful asMaster of Ceremonies of "La Cage Aux Folles," and at the age of 51, he was cast in his first feature film, "To Be or Not To Be," as well as in numerous film and television shows. After years of touring with a female impersonator company, the 68-year-old Gypsy returned to the stage to host Carnival Cabaret in Lake Tahoe from 2000-2004.He continued to work on traveling shows and events and reopened the Lake Tahoe show in 2008 until he retired in 2009. In 2014, the 82-year-old Gypsy came out of retirement to host a female impersonator show at Dan Gore's Oscars, which ran until 2019. Today, at 91, Gypsy continues to entertain and share his history.
Trixie Mattel is an American singer, actor, drag queen, and recognized "Skinny Legend." Trixie is the winner of "RuPaul's Drag Race All Stars" season 3. She is also a Billboard Heatseekers #1 charting recording artist ("One Stone," 2018), a wildly successful touring act, and one-half of a comic duo with Katya on YouTube. In 2022, Trixie starred in her Discovery+ reality renovation show, "Trixie Motel." She released her double LP, "The Blonde and Pink Albums," to acclaim from Rolling Stone, Billboard, People, Vogue, NPR, and more, as well as performance slots on Jimmy Kimmel Live! and at Austin City Limits. Trixie recently performed at the Stagecoach Festival and was nominated for two GLAAD Media Awards and two Critics Choice Awards.
In a time when LGBTQ+ rights are under attack, emerging artists like Trixie play a vital role in bringing visibility to the community and advocating for change. Celebrating their contributions acknowledges that the drag culture is alive and thriving and that the younger generation is not only carrying the torch but also reshaping it for the future.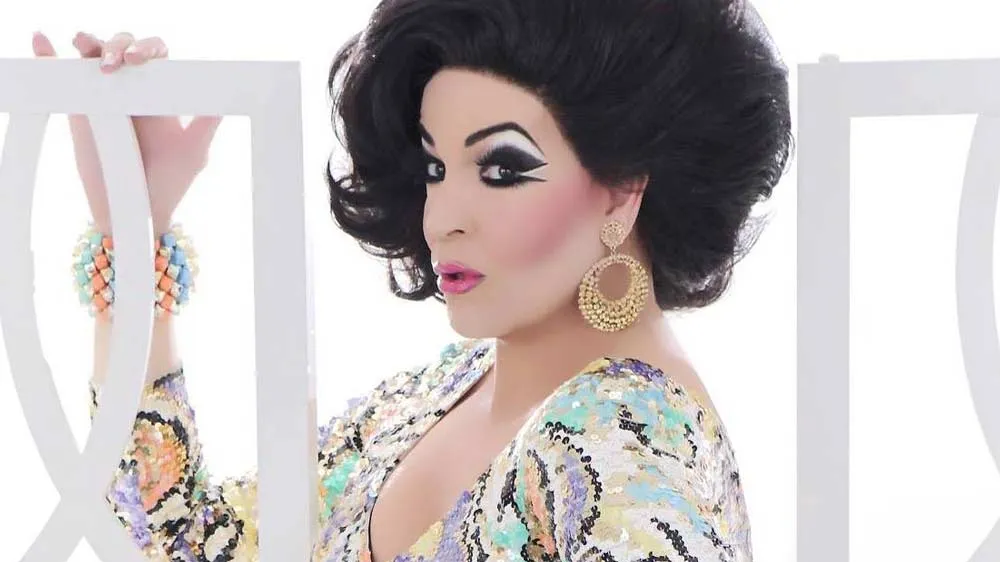 Ethylina Canne started in San Francisco in the mid-90s at the legendary San Francisco drag club Trannyshack (rebranded as the T-shack in 2014). She is an actress, hostess, comedian, entertainer, and officiant who has appeared all over the globe for the past 30 years. She has graced the stages of the world-famous Laugh Factory and co-hosted the Equality Awards and Steve Chase Awards with funnyman Leslie Jordan. She's an avid supporter of DAP Health, Alliance for Housing and Healing, HRC, and many other organizations that help communities and their members in need. Her community work includes the monthly drag bingo "Ethyl's Place," which has raised over $30,000 for different charitable causes since it began a year and a half ago.
By honoring Gypsy, Trixie, and Ethylina, we acknowledge their resilience and ability to thrive at times when being a Drag performer in some cities is met with severe prejudice. Moreover, their stories inspire younger generations, illustrating the progress that has been made and reminding us of the work that still needs to be done in the fight for equality.
Drag personalities celebrating the Pride theme "Drag Now! Drag Forever!" at the Pride Festival include Bella da Ball,Miss Long Beach Pride 2023, and Miss Broadway in Drag 2017 Sheena Wolfe, Vanity Halston; Le Khoa, Jackette Knightley, Aura Van Dank, Angelique VaGorgeous, Mx. Long Beach Pride 2023 bearded queen, JJ, Anita Treadmill and The Divas on the Dance Floor (Jacqueline Chantry, Pearl O'Wisdom, Dolly Pardon Me, Lady Chilane, Mutha Chucka), CC LaBrie, and Mareeka.
Pride Week has been made possible by the support from the City of Palm Springs, PS Resorts, Hornitos, La Crema,Nutrl, and Nissan.
The three-day Festival will be free to attend. Donations can be made with Gateless Tickets. Gateless Tickets are a great way to give back by donating to the local nonprofit Pride organization. Donations help keep Pride free and accessible to everyone.
About Greater Palm Springs Pride
Greater Palm Springs Pride is a 501(c)(3) nonprofit community enhancement organization founded to promote public education and awareness of individual rights and civil liberties of the LGBTQ+ community and to promote its history, diversity, and future prosperity. Palm Springs Pride has tirelessly advocated for equality and diversity since the first Coachella Valley Pride event in 1986.
Palm Springs Pride Week is scheduled for November 3-5, 2023. For more information about Greater Palm Springs Pride, visit www.pspride.org. Follow us on Facebook.
#PALMSPRINGSPRIDE
#VISITPALMSPRINGS
#PSPRIDE
---