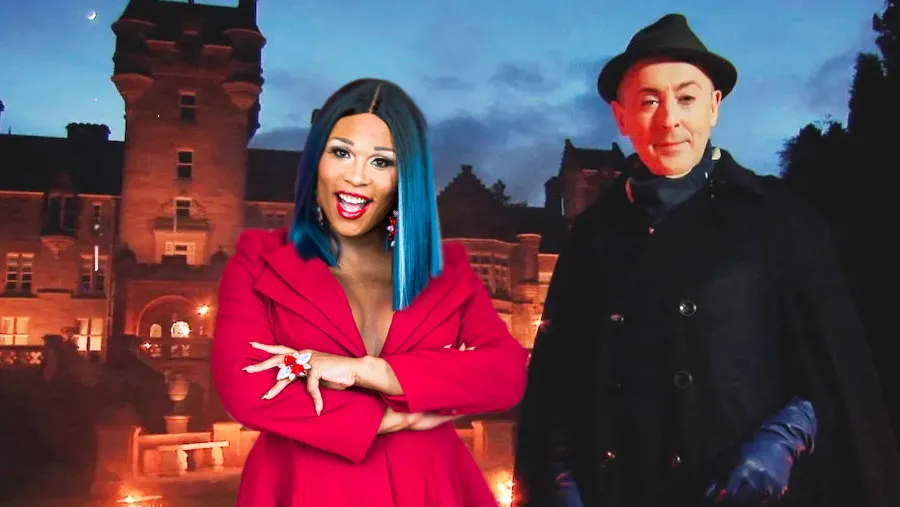 This 'Drag Race' Star Is Joining Season 2 of Peacock's 'The Traitors'
The season 2 cast of Peacock's "The Traitors" has just been announced and the 21-person cast includes one very draggy persona.
That's right. As reported by Entertainment Weekly, "RuPaul's Drag Race" star Peppermint will be joining the fold with other longtime reality TV titans and public figures, including Michael Jordan's son, a former Speaker of the House of Commons from the U.K., and a heavyweight boxing champion.
Returning as host of the competition series is actor Alan Cumming with his sidekick, dog Lala.
So who else can you expect to see this season? Also rounding out the cast includes two-time "Survivor" winner Sandra Diaz-Twine and champion Parvati Shallow, Dan Gheesling and Janelle Pierzina of "Big Brother" infamy, with "Dancing With the Stars" vet Maksim Chmerkovskiy, Peter Weber of "The Bachelor," and "Real World" stars Johnny "Bananas Devenanzio and Chris 'C.T.' Tamburello. Additionally, their will be four, you read that correctly, four "Real Housewives" stars.
So how does it all work? The contestants, known as the "Faithful," must live in a castle in the Scottish Highlands. As they complete a series of missions, the cash prize builds up to a quarter of a million dollars. However, among the Faithful are a few Traitors.
Someone from the Faithful must be banished after completing every mission while the Traitors "murder" one of the Faithful they want out of the game.
If the Faithful sniff out all of the Traitors, those left can split the prize money. However, if there is a Traitor remaining, they take home the entire prize.
Backstabbing is bound to ensue, and that's putting it nicely among reality TV stars. The series is set to air early 2024.
---