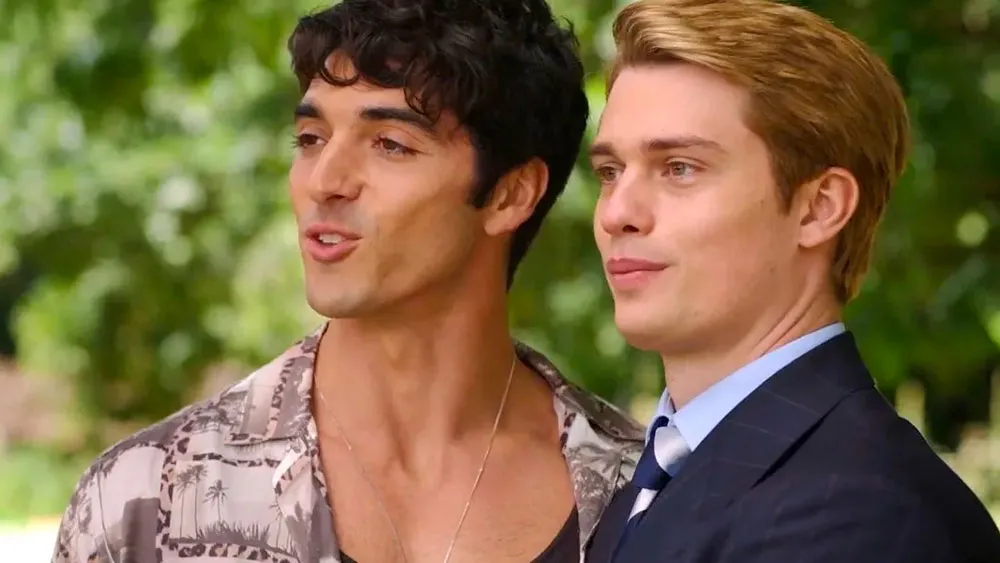 Watch: 'Red, White & Royal Blue' Blue-pers!
As if you needed another reason to love "Red, White & Royal Blue" stars Nicholas Galitzine and Taylor Zakhar Perez, now Prime Video has gone ahead and released the blooper reel from the movie, and fans find themselves falling in love all over again.
As reported by Collider, the film's blooper reel, appropriately called blue-pers, gives viewers a behind-the-scenes look at how some of the movie's stunts and intimate moments were filmed. It also gives viewers a front seat to the chemistry between Galitzine and Perez, and there are many laughs to be had.
"ALL OF THIS FEEDS MY SOUL! I love Taylor and Nick's chemistry SO MUCH. They were MADE to be Alex and Henry!" wrote one commentator under the blue-per reel clip on YouTube.
Another commentator added, "Their bloopers have better chemistry than most of the actors in tv series nowadays." And we have to say we kind of agree.
In the film, the frenemies turned lovers Galitzine and Perez keep their relationship a secret from the public. But one of their biggest supporters behind the scenes is Perez's mother, played by Uma Thurman, who also happens to be President of the United States in the film. Although she is missing from the blue-pers, but we like to think she had just as much fun on set acting around such chemistry.
"Red, White & Royal Blue" is now streaming on Prime Video, and the complete blue-per reel is available below.
---