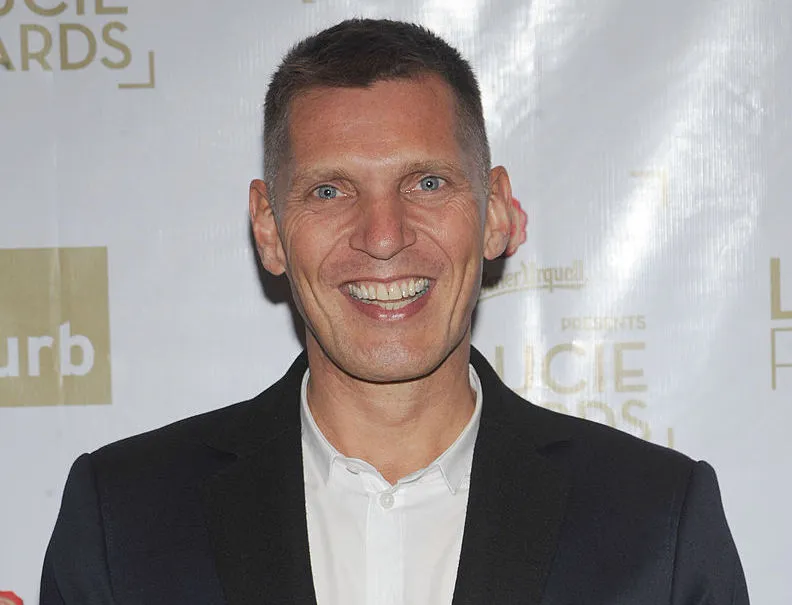 Dutch Photographer Erwin Olaf has Died at 64. He shot Themes from Gay Nightlife to the Royal Family
Mike Corder
READ TIME: 2 MIN.
Erwin Olaf, an acclaimed Dutch photographer whose work documented topics ranging from gay nightlife in Amsterdam to portraits of the Dutch royal family, has died. He was 64.
Olaf's highly stylized photos, with lighting often influenced by Dutch master painters Rembrandt van Rijn and Johannes Vermeer, were exhibited at galleries around the world during a career spanning decades.
His website carried a statement saying that Olaf recently underwent a lung transplant.
"The recovery seemed to be going very well. He suddenly became unwell on Wednesday morning and CPR was to no avail. We're going to miss him terribly," it added.
Taco Dibbits, director of the Rijksmuseum, paid tribute in a statement on the Amsterdam museum's website.
"Erwin Olaf saw beauty in every person," Dibbits said. He said Olaf was of "historical importance" because of his activism and role in the LGBTQ+ community.
He called Olaf "an artist with enormous drive and with a very great eye for detail. The Rijksmuseum received its core collection in 2018 and considered Erwin Olaf a sincere friend. We'll miss him."
Olaf was made a Knight of the Order of the Lion of the Netherlands after 500 of his works were added to the Rijksmuseum collection.
He worked in advertising – once portraying nuns in jeans for a clothing company – as well as in the world of high art and portraiture.
Over the years, he shot portraits of King Willem-Alexander and his family and in 2013 he designed the Dutch side of a new euro coin bearing an image of the king when Willem-Alexander acceded to the throne.
In March, Willem-Alexander awarded Olaf with the Dutch Royal House's Medal of Honor for Art and Science. It honored him for "using a daring approach to portraiture to address themes such as ethnicity, sexual diversity and economic inequality."
In a reaction to his death, King Willem-Alexander and Queen Maxima said the Netherlands "has lost a unique, exceptionally talented photographer and a great artist."
"We will miss his friendship," they added in a statement posted on social media. "His work lives on and continues to be intriguing and moving."
---