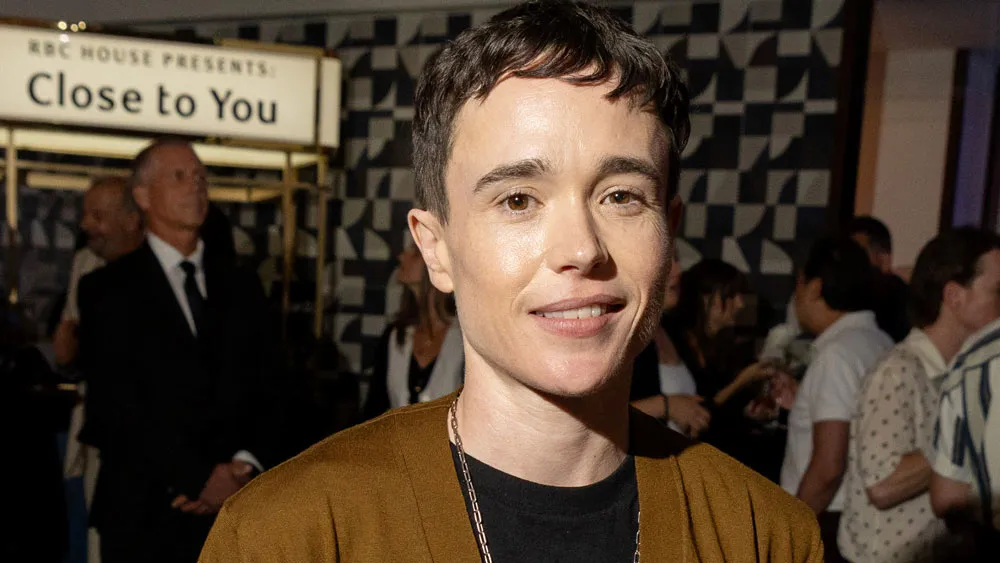 Elliot Page Says Shirtless Scene in 'Close to You' Was Liberating
Elliot Page has been on top of the world after coming out. And after finding the courage to live as his true self off screen. Page is not taking steps to fully show up as his true self in film, too.
As reported by Entertainment Weekly, Page sat down for a joint interview with director Dominic Savage and co-star Hillary Back to talk about their film "Close to You." It's Page's first movie role in six years, and the film basically had no written dialogue; this upped the ante, according to Page.
Premiering at the Toronto Film Festival on Sunday, Page plays a trans man who reconnects with a former flame (played by Baack) while on his way to sure-to-be awkward family reunion.
"I've never done anything like this before," Page told Variety in an interview prior to the film's premiere. "I found it incredibly intimidating."
In the film, Page's character hasn't seen his family since he transitioned four years ago, and now he must face his painful memories if he is to ever move forward. For Page, the film carries a lot of synergies with Page's own path to becoming his true self.
Page came out as transgender in 2020 and faced similar struggles with being misgendered or people using the wrong pronouns. However, Page said he didn't take any missteps over his identity personally. "These things take a second," he says. "It's all good."
Director Savage said he "orchestrated the film to allow for moments that aren't expected." He added, "That's when I get really excited. When we shoot a scene, it feels like the actors are actively living it. It's a work of fiction, but there's realism to it."
For Page, a shirtless scene in the film was very real and liberating professionally and personally. He gets out of bed and peers out his bedroom window before getting dressed to make a cup of tea. It seems insignificant, it will be the first time audiences see Page in his true form. And he recognizes the impact on his life and career.
"Showing this dude who's comfortable and present and waking up in his body, that means a lot to me," said Page. "I never thought I'd feel that way, so it's nice to get to act it."
Read Page's complete interview with Variety here.
---