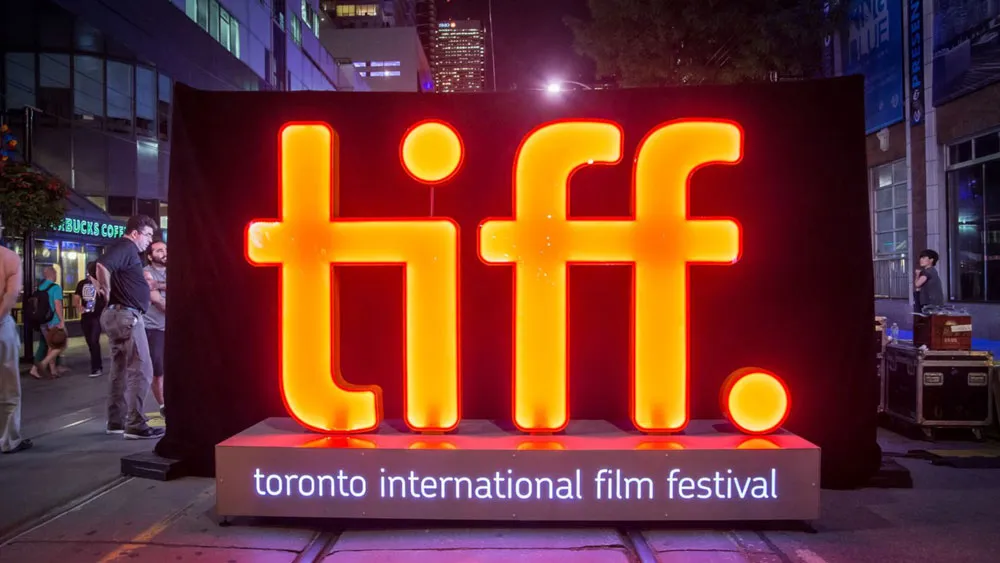 TIFF Journal 2023: Looking at Some Crossovers from Cannes
As this year's Toronto International Film Festival kicks off, there's some tension in the air resulting from the ongoing Hollywood strikes by actors (SAG-AFTRA) and writers (WGA) against the major film studios (AMPTP). (The Festival opened on Thursday, September 8 and continues through Sunday, September 17,) Because the strike prevents actors from promoting work from struck companies, some big names won't be showing up to walk the red carpet or do any press for their films. And while multiple independent productions received waivers by SAG-AFTRA, not everyone enjoys the optics of working while others can't; Amanda Seyfried recently stated she won't be attending the festival as it "doesn't feel right."
For an event like TIFF, which uses the star power of its A-list guests to promote itself, this poses a problem. Unlike industry events like Cannes and Venice, TIFF is a public festival, so marketing is important to convince people to spend money on tickets. It remains to be seen if the strikes will have a direct impact on attendance, but so far it doesn't look like it. A large amount of screenings have already gone "off sale" in advance of the festival, and resellers are charging close to $400 a ticket for something like "The Boy and the Heron," Hayao Miyazaki's new (and probably final) film, which won't have any talent in attendance.
Which makes movies themselves the main draw. To prepare I watched several major titles from Cannes that have made it to TIFF, starting with Palme d'Or winner "Anatomy of a Fall." Justine Triet's film received a rapturous response at Cannes, and it's easy to see why: part murder mystery and part courtroom drama, "Anatomy" gets its hooks in audiences early with the death of Samuel (Samuel Theis), found outside his home in what looks like a fall from the attic. His wife Sandra (Sandra Huller), a successful German author, becomes the prime suspect after the autopsy reveals inconsistencies with the theory that he fell to his death. The police indict Sandra on murder charges, which kicks off the courtroom drama sequence, as Sandra and her lawyer (Swann Arlaud) argue her innocence while the prosecution takes a scalpel to Sandra's marriage, in the hopes of showing she had motive to kill her husband.
"Anatomy of a Fall" is no standard "did she or didn't she" mystery. Ambiguity is the point, as the screenplay (written by Triet and her partner Arthur Harari) lets each development around Samuel's death make the truth harder to figure out. Triet and Harari's script cleverly uses issues around communication to introduce their main ideas, since Sandra isn't fluent in French but must try to speak the language in the French courtroom. The language barriers put an immediate focus on perception and interpretation, which then expands into the messy, complicated nature of Sandra and Samuel's relationship. The strength of the writing carries most of "Anatomy of a Fall," as well as Huller's terrific performance, where she can generate sympathy while keeping enough distance to never be certain of her innocence.
It's unfortunate that Triet's direction doesn't stand alongside the quality of her script and cast, choosing to let storytelling take the lead outside of some flourishes that amount to repeating most of what's in the text (her flipping back and forth between footage from TV cameras and police investigators might as well come with a big sign saying "Subjectivity!"). Those issues hold "Anatomy of a Fall" back from being as impactful as I'd like it to be, but it's a solid film and a respectable choice for winning the Palme d'Or. And I'd be more than happy to see Huller accurately recognized as giving one of the best performances of the year.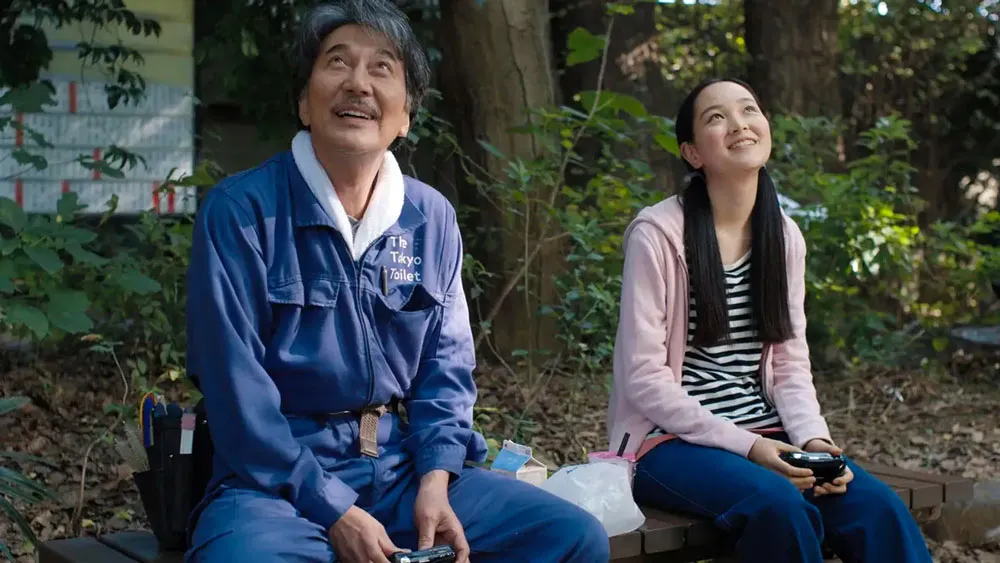 One of the surprises at Cannes was the comeback of German filmmaker Wim Wenders, whose "Perfect Days" represented a departure from his lackluster narrative output over the past two or more decades. Set in Tokyo, the film follows the daily routine of Hirayama (Kōji Yakusho), a toilet cleaner who appears to be content with his modest way of life. He wakes up, tends to his plants, drives to work listening to cassettes of 70s rock songs (the soundtrack includes Patti Smith, The Kinks and, if you could guess from the title, Lou Reed), takes pictures of trees with his 35mm camera, and ends his days reading books by the likes of William Faulkner.
Kōji Yakusho won the prize for Best Actor at Cannes, and it's hard to disagree with that decision given how well he carries "Perfect Days" on his own with such an understated performance. But he's about the only good thing in this film, which starts off on the wrong foot and never recovers. In the opening act, Wenders films Hirayama going about a typical day of work cleaning different bathrooms (if anything, seeing the variety of high quality public washrooms throughout "Perfect Days" makes me long for when North American governments actually invested in public infrastructure). But Wenders puts all the emphasis on the presumably higher class pedestrians around Hirayama, who treat him like a ghost. This immediately frames Hirayama from a perspective that looks down on him and his work, which leads to a series of precious, sentimental moments that come across as lessons for the moviegoer. See how happy this low class worker is? Look at his intellectual tastes in art and culture! If only you, bourgeois viewer, could see the beauty in everyday life like this toilet cleaner, we would all be better off.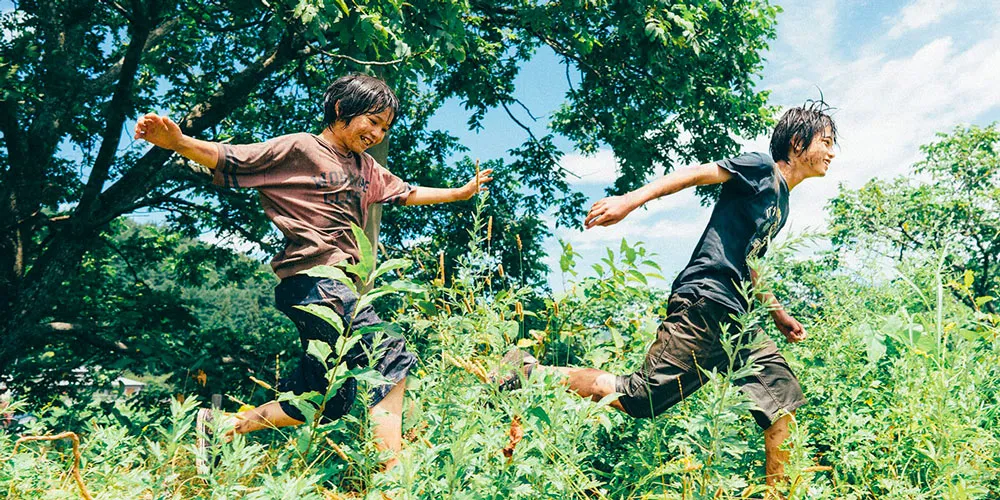 I hoped that we all would have moved on from this kind of outdated portrayal of lower class life, but apparently we haven't. Rather than dwell further on "Perfect Days" I'll recommend Bas Devos' "Here" and Pierre Creton's "Un Prince," two 2023 films about working class characters that achieve a lot of what "Perfect Days" does with a lot less pandering. Another award winner from this year was "Monster," the new film by Japanese director Hirokazu Kore-eda, which took home Best Screenplay as well as the Queer Palm. Like the two aforementioned films, these awards aren't much of a surprise either, since "Monster" has a perspective switching, three act structure that puts the script front and center. Act one follows a single mom (Sakura Ando) whose son (Soya Kurokawa) claims that his teacher (Eita Nagayama) abused him, and her attempts to get the school to take action. Act two follows the teacher, and then the final act takes the son's perspective, which reveals the truth of what's actually going on.
I'll admit that I reached my limit with Kore-eda after last year's "Broker," whose cloying tone was made worse by pro-life messaging that couldn't have come at a worse time (the film premiered not too long after the US Supreme Court's decision to overturn Roe v. Wade leaked). So it was a surprise to find myself so engaged with the first act of "Monster," which uses the mother's limited knowledge about her son's situation at school to create a mystery around the administration's baffling inaction. Unfortunately, the following acts go through the motions of dropping revelations that upend what we've seen beforehand in a predictable fashion, although Kore-eda's modest, humanist tendencies as a director make him less interested in plot. It's best to avoid explaining how "Monster" unfolds, and why it took home the Queer Palm, as they're too tied to the film's central mysteries to spoil. But anyone familiar with Kore-eda's films should expect the same kind of sentimentality he's known for.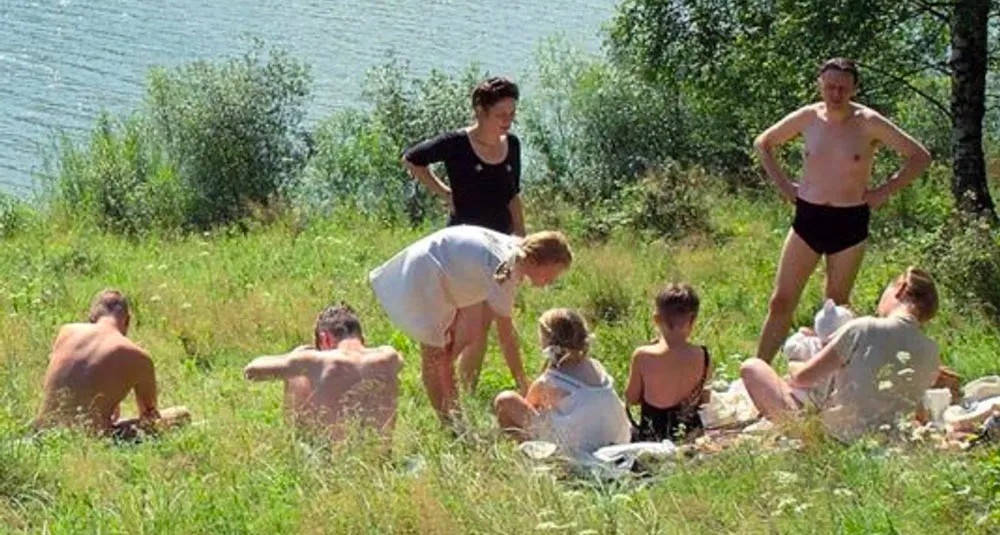 The final film from Cannes I caught was Jonathan Glazer's "The Zone of Interest," by far the critical favorite from the festival but not that of the jury, as it took home the Grand Prix (commonly seen as a runner-up prize next to the Palme d'Or). Based on the late Martin Amis' novel, Glazer looks at the Holocaust through the family of Rudolph Höss (Christian Friedel), commandant of Auschwitz, his wife Hedwig (Sandra Huller), and their children. They live in a house next to the camp and have built a happy life for themselves, which gets upended when Rudolph's superiors inform him that he's being transferred to another part of the country.
Glazer's approach to portraying the horrors of Auschwitz is distinctive from other Holocaust dramas because of his reliance on negative space. While we see the camp in the background, we never see what's going on inside. Glazer keeps the camera on Höss and his family, who are so accustomed to the sounds of the camp that they go about their days paying no mind to the screams and gunshots heard frequently and pay no mind to the rising smoke coming out of the crematorium. It's yet another portrayal of the banality of evil, with the intent of subverting Holocaust narratives that would normally frame things from the victims' point of view. By centering things around the Nazis, and by showing them as monstrous people rather than just monsters, "The Zone of Interest" reminds viewers of humanity's capability of normalizing the greatest atrocities.
It's a bold choice, and Glazer, who also made "Under the Skin," is the kind of stark, formalist filmmaker to follow through on his concept. But "The Zone of Interest," like Glazer's other films, can't disguise his background making music videos and commercials given its one track mind. This is a film with one big, ambitious idea, but it's still a single idea. And as impressive as the filmmaking may be, from Glazer's decision to remotely direct most scenes (multiple fixed cameras were placed on set so actors could perform without any crew, another way the film creates a chilly distance from its subjects) to Lukasz Zal's striking cinematography and Mica Levi's unnerving score; it makes all it points, more or less, by the end of its first act. The rest just offers variations on the same idea: the different ways these characters can tuck away their roles in a genocide.
I'm of two minds about this. I can acknowledge and respect the rationale and intellectualizing behind every decision Glazer makes, I'm just not 100% on board with it. With its one idea out of the way, the bulk of "The Zone of Interest" relies on its style to do the heavy lifting, and aestheticizing this subject matter doesn't sit right with me. As powerful as this technique may be, when I see moments like the smoke from a train arriving into Auschwitz floating above the family as they celebrate their child's birthday, I'm reminded that all of this, no matter how meticulously researched it may be, is a choice and a construction on Glazer's part. Maybe others are fine with it, since the means are in service to an end of shaking up people's complacency towards the Holocaust in modern day culture. For now, hours after watching "The Zone of Interest," I need to sort out my own feelings on it.
---