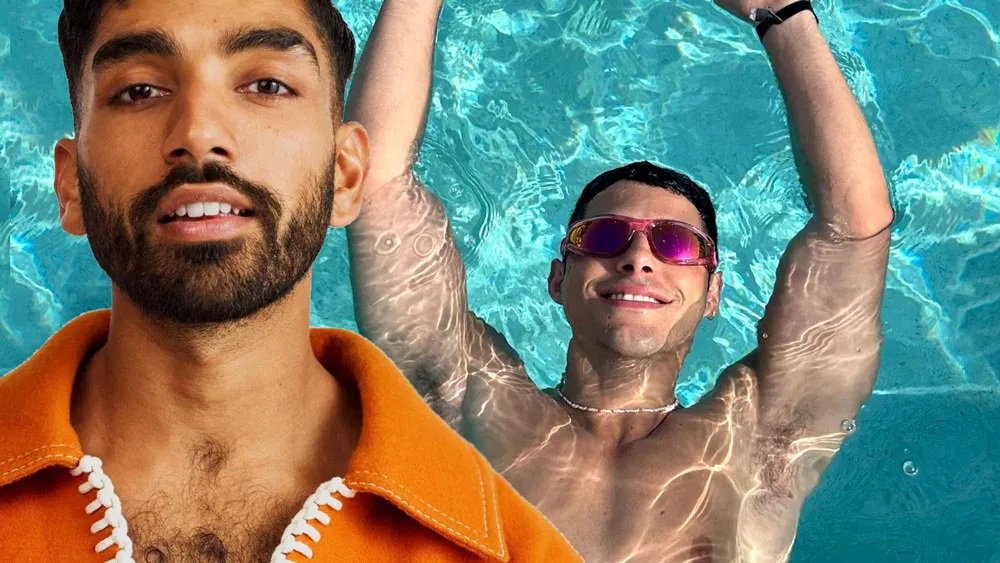 InstaQueer Roundup: Our Favorite Posts from the Week, Aug. 20
It's been another beautiful week of thirst traps, excellent outfits, and big announcements. It's also been another week of scrolling Instagram and seeing gorgeous, talented queer people inside our phones. We've got stars looking radiant on stage, soaking in the sunshine, and sharing behind-the-scenes pics from their latest videos. Welcome to this week's round-up of our favorite posts!
This week was filled with special, important moments to celebrate.
We especially appreciated: Victoria Monét's gratitude at being able to spend time on set with her daughter, Chella Man looking back on their transition journey, queer cover stars Dove Cameron and Mawaan Rizwan, Zaya Wade wearing this phenomenal red outfit to congratulate her on dad joining the Hall of Fame, and the director of groundbreaking rom-com "Red, White & Royal Blue" releasing the deleted Cornetto scene in honor of the film reaching #1 worldwide in its first week.
Music video moments!
Queer artists are dropping the most inventive, playful, incredible videos right now. Cara Delevigne directed Reneé Rapp's music video for a song about hooking up with pretty girls, Saucy Santana is twerking in a pastel ball pit, Victoria Monét served up style in an ode to her roots, and we are living for the absolute Gender of Keke's caption about her "Boyfriend" collab with Usher reading: "I know I'm a gUrL but when I watched your videos, I never wanted to be the girl in them, I wanted to be YOU. Thank you for making a dream come true."
Queer people serving face, looking majestic... Angelic... Phenomenal.
We're rocking out on stage, live in concert, and at sports events
This week's delights included showgirls shining on stage, Mila Jam and Laverne Cox at the Renaissance world tour, Charley learning that the Women's World Cup footballers are queer, Chloë Grace Moretz throwing out the first pitch for the Mets, and Olivia O'Brien performing in red cowboy boots and an I-heart-MILFs shirt. A bonus: While Coco Jones isn't queer, queer women have been going wild for the performance Jones and her dancers delivered for the woman she brought up on stage.
Stunning outfits
Our fave IG looks include Chrissy Chlapecka serving in the middle of the street, Marthe's off-the-shoulder birthday dress, Violet Chachki knowing we literally could never, and a breathtaking couple moment from Niecy Nash and Jessica Betts.
And of course, very importantly, we round off this round-up with a showcase of hot people being hot.
Madison Bailey looking "Summertime fine", Leonardo Azrak in and around the pool, Arón Piper's arms, and Fletcher's new hair color.
---