The cameras, equipped with facial recognition technology, are being rolled out across hundreds of cities around the world, particularly in poorer countries with weak track records on human rights where Beijing has increased its influence.
Democratic presidential candidate Elizabeth Warren has escalated her tiff with Facebook by running an ad — on Facebook — taking aim at its CEO, Mark Zuckerberg.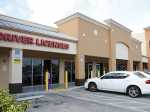 The U.S. Census Bureau is asking states for drivers' license records that typically include citizenship data after the U.S. Supreme Court blocked plans to include a citizenship question in its 2020 population count.
The world's largest 3D printer has created the world's largest 3D-printed boat. And the University of Maine demonstrated Thursday that it's seaworthy.
A video circulating on social media that shows a wearable projector to hide the faces of protestors is conceptual. It doesn't work.
An increase in sexually transmitted diseases in Hawaii to the highest numbers reported in decades can be linked to the prevalence of online dating, officials said.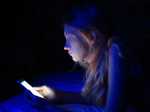 Laboratory studies have shown that prolonged exposure to high-intensity blue light damages retinal cells in mice. But, epidemiological studies on real people tell a different story.
Scientists at the French government's Historical Monuments Research Laboratory are working out how to safely restore the beloved Paris cathedral and identify what perils remain inside the monument in a race against the clock.
Russia's interference in the 2016 U.S. election has generally been seen as two separate, unrelated tracks: hacking Democratic emails and sending provocative tweets. But a new study suggests the tactics were likely intertwined.
The attacker who killed two people in a shooting at a German synagogue live-streamed the assault on Twitch, a video service owned by Amazon.