Top Story
You might think that using "incognito" mode is a good way to secure a little privacy while seeing what's new in porn online, but that's not necessarily the case...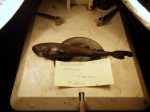 A pocket-sized pocket shark found in the Gulf of Mexico has turned out to be a new species.
Instagram is expanding a test to hide how many "likes" people's posts receive as it tries to combat criticism that such counts hurt mental health and make people feel bad when comparing themselves to others.
Virgin Orbit says it has been selected by the United Kingdom's Royal Air Force to provide launches of small satellites on short notice.
Army medical researchers hope to uncover answers in a just-launched voluntary study.
Fifty years after humanity's first lunar footsteps, the moon is back in NASA's court.