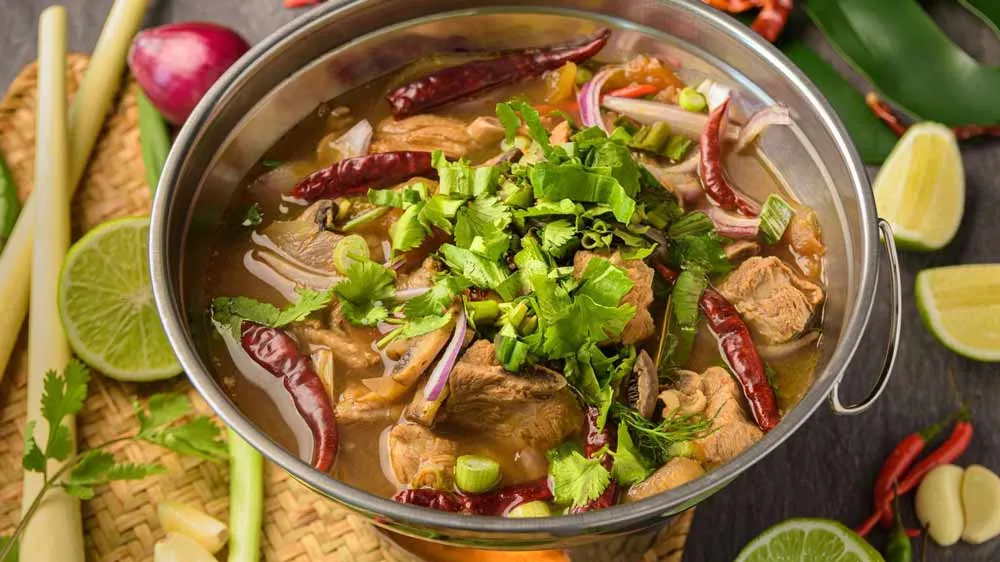 Where to Eat in Orlando
As America's top destination for theme parks and fun, Orlando is naturally full of fantastic restaurants for all tastes, and at every price point. And for LGBTQ+ travelers, there's even more to love when dining in Orlando with a wide selection of excellent restaurants under LGBTQ+ ownership, letting you enjoy great food and get a taste of Orlando's diverse queer community at the same time.
In upscale Winter Park, you'll find the home-like Garp & Fuss set inside the Hidden Garden courtyard along beautiful Park Avenue. Head chef Liz Zucco and general manager Nikki Nielsen bring you a uniquely diverse menu of comfort food – including veggie options, too – in a very welcoming environment. Bonus points that it's just across the street from the Charles Hosmer Morse Museum of American Art, home to the world's most comprehensive collection of works by Louis Comfort Tiffany.
For dessert – or just a mid-afternoon coffee break – head over to The Glass Knife, a stylish modern bakery famed for its delicious desserts and hand-crafted pastries, but also serving light breakfast, lunch and weekend brunch fare, as well as exclusive Onyx Coffee offerings.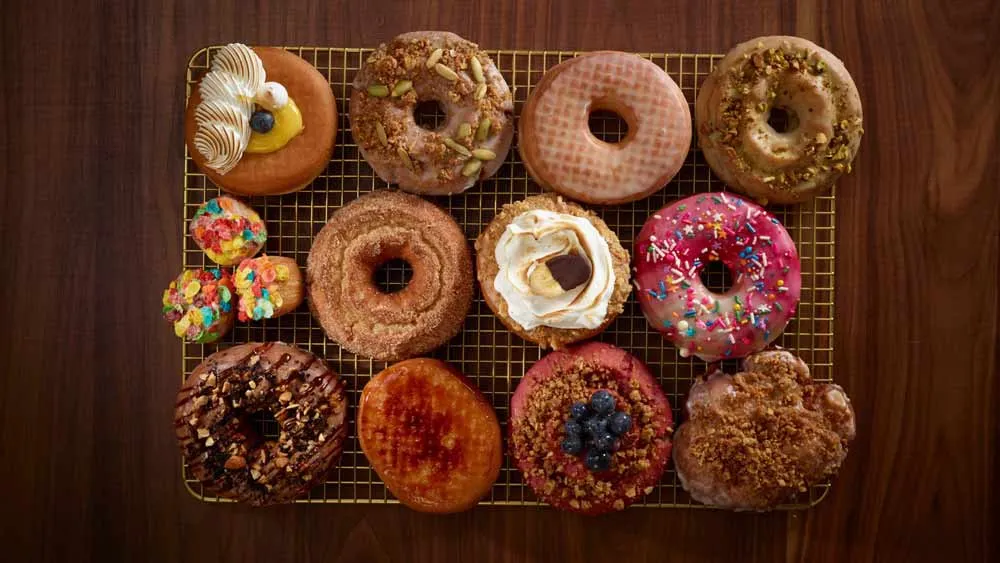 You'll find the local outpost of the world-famous Hamburger Mary's in downtown Orlando, with tasty apps, juicy burgers, and delicious desserts all served up with a healthy side of sass. Hamburger Mary's drag shows and cabaret performances are legendary, and its menu is notoriously satisfying, including its delectable weekend brunch lineup.
Over in the Milk District, Se7en Bites is an award-winning local community favorite, specializing in nostalgic and delicious Southern comfort foods with a modern twist. They're open for breakfast, lunch, and brunch, and everything here comes with a free serving of Southern hospitality.
Nearby in the charming Thornton Park neighborhood is Island Time, another hidden gem that takes pride in the quality of its service. Offering up a unique menu of Southern-infused Caribbean dishes, it also boasts a very popular Sunday drag brunch.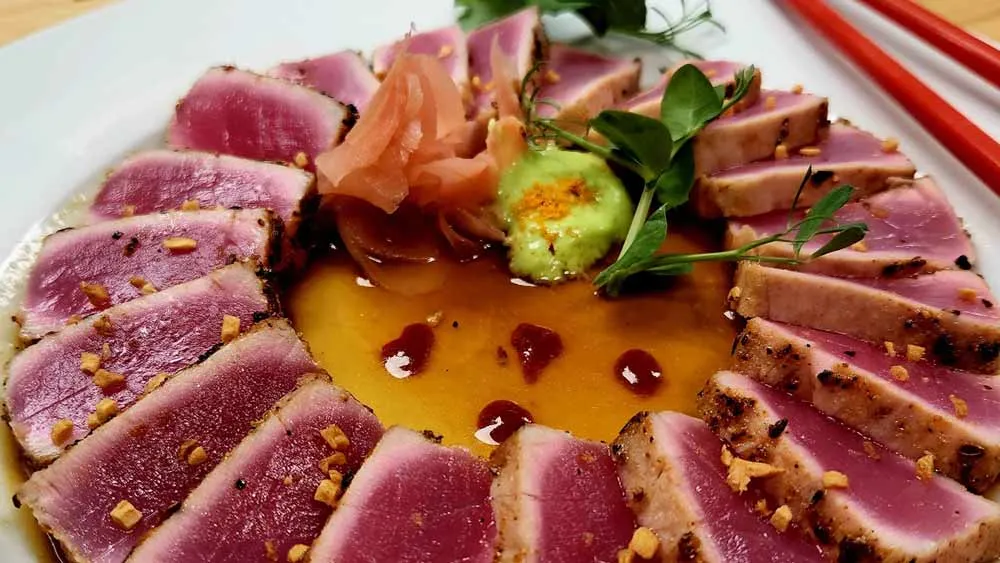 In the heart of the Mills 50 District at Mills Park, Bites & Bubbles serves up sophisticated and tasty American fare with a French twist, all within a beautiful, inviting, and effervescent setting featuring glass bubble chandeliers.
Set along pretty Lake Ivanhoe in Ivanhoe Village, The Hammered Lamb is an eco-friendly café and bar with an extensive food and drink menu. The staff is fun and friendly, local artwork is featured on the walls, and the outdoor seating offers gorgeous views of Lake Ivanhoe Park and the lake itself beyond.
Down in the heart of SODO (South of Downtown Orlando), Hungry Pants offers a plant-focused take on some of your favorite comfort foods in a fast-fine setting. And while its menu is mostly geared toward the "plant-curious," carnivores and omnivores will find plenty to love here, too.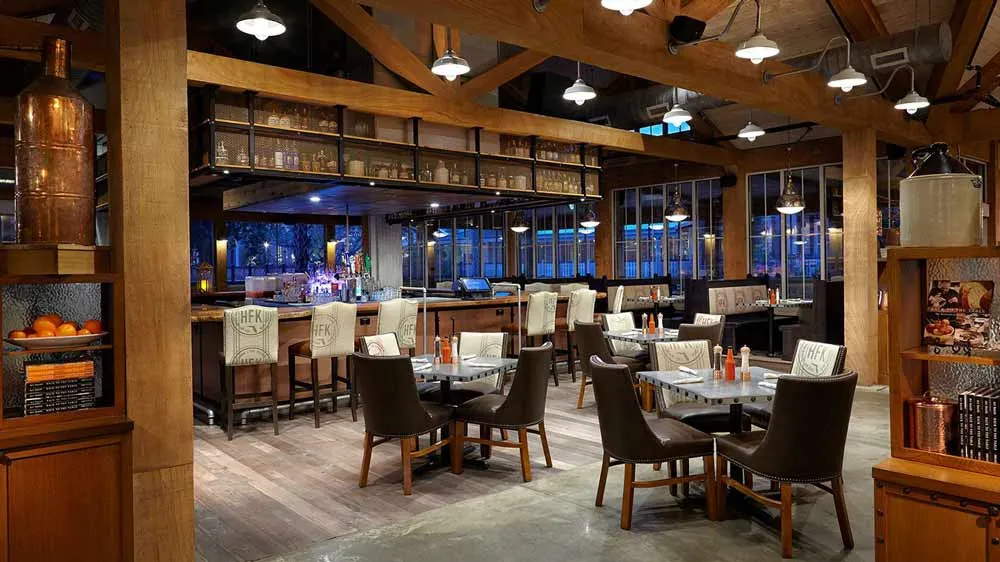 Near the main theme parks, in Disney Springs, celebrity chef Art Smith's Homecomin' is reminiscent of a Florida farmhouse, serving classic Southern dishes like savory shrimp and grits and mouth-watering fried chicken, all while paying homage to Florida's rich agricultural heritage by highlighting local ingredients and farm-to-table cuisine.
Serious foodies have another excellent and appetizing reason to plan a trip to Orlando this late summer or early fall: Visit Orlando's Magical Dining will return from August 18 to October 1, with nearly 120 of the city's best restaurants participating this year, including seven that have been recognized by the MICHELIN Guide. For this 18th edition of the Magical Dining event, participating restaurants will offer three-course prix-fixe menus for either $40 or $60 as part of a new tiered menu system.
Upgrade to dinner and an overnight stay with Visit Orlando's Magical Nights, featuring offers from select Orlando hotels and resorts.
More info about Orlando's expansive restaurant scene – including its 46 eateries recognized by the MICHELIN Guide – can be found at VisitOrlando.com.
---