1 thru 10 of 1469 Stories
Openly gay wrestler Jack Atlas has reportedly been recruited by WWE, with media sources saying he has inked a development contract.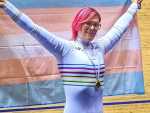 Transgender athlete Rachel McKinnon became the wold champion at the UCI World Masters Track Cycling Championships in Los Angeles over the weekend and her win sparked Donald Trump Jr. to lash out against her on Twitter.
An emotional Michael Jordan unveiled the first of two medical clinics he and his family funded to provide care to underprivileged members of the community.
Welcome to the new-look NBA, in which women's footprints are directly impacting every aspect of the game — from broadcasting booths, to officiating, coaching on the sidelines, front-office executives to ownership.
Everyone counts Simone Biles' medals except Simone Biles.
Like the sub-four minute mile, running a marathon in less than two hours had seemed impossible — until Saturday.
A swimmer for Stanford University who made headlines last week for claiming coaches kicked him off the swim team because he's gay is now admitting that he broke the National Team's Honor Code by drinking but still stands by his initial comments.
The wives of two of English soccer's most high-profile players got embroiled in a spat on Twitter on Wednesday about the leaking of information to a tabloid newspaper.
A group of Olympic divers from the U.K. team are going viral for a video in which they portray superheroes from the "Avengers" films.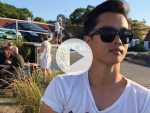 Professional hockey player Jon Lee-Olsen is making headlines this week for coming out as gay on live TV during an interview with a Danish news show.
1 thru 10 of 1469 Stories