1 thru 10 of 27359 Stories
A judge in Chicago has ordered the file in the Jussie Smollett criminal case unsealed.
A federal court has ruled that the husband of "Real Housewives of New Jersey" cast member Teresa Giudice can stay in the U.S. as he appeals deportation to his native Italy.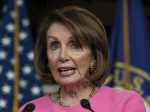 House Speaker Nancy Pelosi openly questioned President Donald Trump's fitness for office Thursday, suggesting a family or staff "intervention" after a dramatic blow-up at a White House meeting the previous day.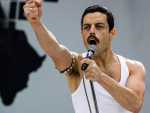 The advocacy organization GLAAD says that LGBTQ representation is up for major studio films released in 2018, but that none included transgender characters.
Illegal killings and longstanding political resistance have undercut the return of two species of endangered wolves to the wild, frustrating government efforts that already cost more than $80 million but have failed to meet recovery targets.
Media law experts pushed back against the San Francisco police chief, who said a freelance journalist allegedly conspired to steal a police report, saying that it is not a crime to disclose a public record.
LGBTQ baby boomers, dubbed "the Stonewall Generation," came of age just as the 1969 New York uprising galvanized a push for gay rights. After living through an era of unprecedented social change, they're facing new challenges as they grow old.
Republican lawmaker Nathan Ivie says it took him more than 20 years to come to terms with his identity.
Michael Avenatti, the attorney who rocketed to fame through his representation of porn star Stormy Daniels in her battles with President Donald Trump, was charged Wednesday with ripping her off.
President Trump dropped the pretense of working with congressional Democrats and sent a clear message that his re-election campaign will be centered on condemning overzealous investigations rather than advancing a robust domestic policy agenda.
1 thru 10 of 27359 Stories