Suspect in Custody, Warrant Issued in Murder of Gay Georgia Man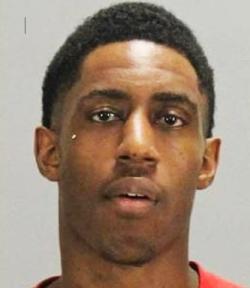 Police in DeKalb Country, Georgia, have a suspect in custody and have issued a warrant for the arrest of a woman in connection with the murder of 28-year-old Ronald Trey Peters, an openly gay man who was gunned down last month while on his morning commute to work.

As reported at the time here at EDGE, Peters was walking to catch public transit to his job at a local hospital when two met allegedly got out of a pickup truck, pulled on masks, and demanded that Peters hand over his bag, hurling an anti-gay slur as they did so.

According to a witness, one of the men then shot Peters in the chest at point-blank range. Peters fell to the ground, and the assailant then fired another shot, striking Peters in the neck. The two men then jumped back into the pickup, taking Peters' bag with them. A third individual drove the vehicle away, leaving Peters to die.

Peters had experienced similar anti-gay harassment the week before, according to his life partner.

Now DeKalb County police say that have a suspect in custody, with a warrant out for a second suspect, reports local newspaper the Atlanta Journal Constitution.

21-year-old Joshua Cortez Ellis had already been in custody after his arrest last month in connection with unrelated alleged assault and robbery when he was charged with Peters' killing, the article said. Police are now seeking a female suspect named Shaleeya Moore. The article referenced an unnamed third individual also, a male, saying he was a "person of interest" in the case.

Though DeKalb police have characterized the killing as "hate motivated, Georgia does not have a hate crimes law, meaning the suspects will not face potentially more severe penalties if found guilty of Peters' murder.
Kilian Melloy serves as EDGE Media Network's Assistant Arts Editor. He also reviews theater for WBUR. His professional memberships include the National Lesbian & Gay Journalists Association, the Boston Online Film Critics Association, The Gay and Lesbian Entertainment Critics Association, and the Boston Theater Critics Association's Elliot Norton Awards Committee.
Comments on Facebook