1 thru 10 of 2630 Stories
The man who opened fire and killed five co-workers took a gun he wasn't supposed to have to a job he was about to lose.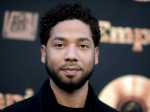 Chicago police said Saturday the investigation into the assault reported by Jussie Smollett has "shifted" due to information received from two brothers questioned in the case.
The frantic calls started pouring in at 1:24 p.m. A gunman was shooting people inside a sprawling manufacturing warehouse in Aurora, Illinois.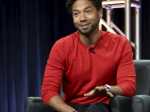 "Empire" actor and R&B singer Jussie Smollett told Chicago police last month that two men physically attacked him and yelled racial and homophobic slurs. Here are some key moments in the story.
Two men characterized by police as "persons of interest" in the attack against "Empire" actor Jussie Smollett are now considered suspects and have been arrested on "probable cause that they may have committed a crime," a Chicago police spokesman said.
A profitable new business for drug gangs has pushed the synthetic opioid to the top spot for fatal U.S. overdoses.
Police in Austin, Texas, have announced that they have four suspects in custody in connection with a brutal homophobic assault on a gay couple that left both men unconscious on the street and sent them to the hospital.
An 11-year-old middle school student in New Mexico was struck in a schoolyard attack that was captured on cell phone video. But what adults did next on social media was even more disturbing.
Authorities say a 16-year-old boy was arrested after he briefly gained control of a small aircraft during a short commercial flight over western Alaska.
The Associated Press went into their archives and found this interview with serial killer Ted Bundy, who has surfaced in the press recently due to a new film that stars Zak Efron as Bundy.
1 thru 10 of 2630 Stories