Gay Palm Springs: The Latest
UEFA has declined the Munich city council's application to have its stadium illuminated in rainbow colors for Germany's final European Championship group game against Hungary on Wednesday.
Prolific out French director François Ozon adapted one his favorite YA novels into "Summer of 85," a sunlit coming-of-age romance bookended by a criminal procedural that follows the romance between two young men.
Even as industry hype mounts, researchers and companies are scrambling to prove that mental health apps actually work.
The Vatican has formally opposed a proposed Italian law expanding anti-discrimination protections to the LGBT community, a leading Italian newspaper reported Tuesday.
Hungary's foreign minister alleged Tuesday that a disinformation campaign was being used to rally international criticism of a recent Hungarian law widely seen as targeting LGBT people.
COVID-19 deaths in the U.S. have dipped below 300 a day for the first time since the early days of the disaster in March 2020, while the drive to put shots in arms hit another encouraging milestone Monday: 150 million Americans fully vaccinated.
When Britney Spears speaks to a Los Angeles judge, she'll do it 13 years into a court-enforced conservatorship that has exercised vast control of her life and money.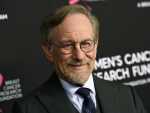 Steven Spielberg has set a new deal with Netflix in which his production company will make multiple feature films per year for the streaming giant.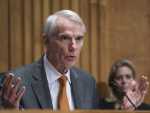 Congressional negotiators and the White House appear open to striking a roughly $1 trillion deal on infrastructure. But they are struggling with the hard part — how to pay for it.
New ways of working out custody of the dog, cat or parrot have sprung up with special mediators and "petnups" to avoid courtroom disputes.
Hollywood actress Angelina Jolie has visited war-weakened Burkina Faso to show solidarity with people who continue to welcome the displaced.
Arrow Video's "Years of Lead: Five Classic Italian Crime Thrillers 1973-1977" gives the poliziotteschi genre the proper showcase at home. These shocking and morally ambiguous eurocrime films hearken back to a time of great social upheaval in Italy.
A new CEO for low-cost carrier Norwegian Air Shuttle was tapped Monday when the carrier's Chief Financial Officer Geir Karlsen was named a day after the board decided to immediately terminate the contract with former CEO Jacob Schram.
European Union regulators have launched a fresh antitrust investigation of Google, this time over whether the U.S. tech giant is stifling competition in digital advertising technology.
High-deductible health insurance plans have hidden superpowers that make them a great way for some people to create a tax-free pot of money for retirement or other long-term goals.
Nissan Chief Executive Makoto Uchida pleaded for patience from disgruntled shareholders Tuesday and promised a turnaround at the Japanese automaker.

Don't worry if pink isn't your color. In the steamy days of summer, rosé is the perfect wine to revive and refresh, whether you're sipping poolside or at a beach, picnic or barbecue.
For most transgender people, starting hormone therapy requires a therapist's approval. As the recipient of a new heart, Maddox Jones also needed his transplant team's OK.
Tourism is booming in Tibet as more Chinese travel in-country because of the coronavirus pandemic, posing risks to the region's fragile environment and historic sites.
Over the unofficial LA Pride weekend, the hot men and women of Southern California showed off their summer bodies at the Submerge Swim Party, part of the Velvet Dreams weekend at the W Hollywood.