Gay Palm Springs: The Latest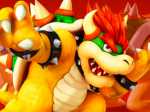 When one of the characters from the "Super Mario" universe was given a randy rendering by a fan, Nintendo wasn't buying it.
The president is seeking $667 Million in total to fund a program that makes HIV treatment and prevention drugs widely accessible.
Leaders from Britain's aviation industry joined forces Wednesday to urge the British government to ensure that popular European destinations face the least onerous coronavirus travel restrictions when holidays are allowed again.
Cameras have been following Colton Underwood around for the past few weeks as part of his planned Netflix series.
The celebrity and model Courtney Stodden recently came out as non-binary in a heartfelt post to their nearly 300K followers and plans to drop a new music video.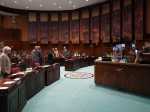 Two years after Arizona lawmakers repealed a ban on any HIV/AIDS instruction that "promotes a homosexual lifestyle" as they faced a lawsuit, they are revamping the state's sex education laws to be some of the strictest in the nation regarding LGBTQ issues
With a crisp white graphic look and roomy pockets, the uniforms to be worn by Team USA at the closing ceremony of the Tokyo Olympics were unveiled Wednesday by official outfitter Ralph Lauren.
No coming out has attracted the media attention than that of "The Bachelor" star Colton Underwood, who came out in an interview with Robin Roberts on "Good Morning America" Wednesday.
Colton Underwood has a new reality series in the works at Netflix, which will be about being a gay man with out Olympic champ Gus Kenworthy serving as his "guide."
The Internet going wild over a clip that features actor/comedian Billy Eichner on Season 23 of "The Bachelor" in which he had an exchange with Colton Underwood where he may have wondered if he is gay.
With the recent deaths of Jaida Peterson in North Carolina and Dominique Lucious in Mississippi, the tally of trans murders in 2021 continues to climb.
Colton Underwood came out as a virgin during his stint on "The Bachelor." On "Good Morning America" this week he came out as gay.
Bernie Madoff, the financier who pleaded guilty to orchestrating a massive Ponzi scheme, died in a federal prison early Wednesday, a person familiar with the matter told The Associated Press. He was 82.
Dozens of Americans are rolling up their sleeves for a third dose of COVID-19 vaccine -- this time, shots tweaked to guard against a worrisome mutated version of the virus.
Did you ever consider that your business checking account could offer features designed to help grow, manage and streamline your business?

Dubai said Monday that U.S. self-driving car company Cruise will become the first to operate autonomous taxis and ride-hailing services in the United Arab Emirates city of more than three million people.
Toronto-based nonprofit, The 519, just released a new cookbook by its 'Trans People of Colour' Project.
In certain circles of San Francisco, a case of syphilis can be as common and casual as the flu.
Finally, the chance to travel is right around the corner. Not everywhere is open yet, but enough places are that you have a few options if and when you're ready to resume traveling again.
During Boston's annual Gay Pride Parade in June, these establishments are much busier than normal. Here are the top 5 LGBTQ bars in B-town.