Topics :: Art Basel Miami Beach
Greater Miami and the Beaches is ready to help create a vacation of a lifetime. Here are 10 of our favorite reasons to put Miami on your 2020 vacation calendar.
Pridelines, a center for all LGBTQ youth, adults and allies, hosted their first art week event at this year's Art Basel Miami.
The Hotel Gaythering held an Art Basel show called Art Gaysel, featuring thirty-plus artists, each in their own room which is actually a gallery or a store.
Check out these fun and amazing designs and sculptures from this year's Art Basel Design Miami.
Attracting people from around the world, Art Basel Miami Beach is one of the largest art exhibitions in the United States, where artists come together to showcase their work.
ArtBasel, held all around Miami and Miami Beach, was amazing. With artwork from North America, Latin America, Europe, Asia and Africa.
Check out these amazing photos from Miami's ArtBasel Week. The event featured works of modern and contemporary art from around the world.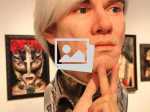 ArtBasel Miami Beach, which is now known as Art Week, is one of the largest Art exhibition events in the U.S. It attracts people from all over the world who come to show their work or to purchase artwork.
Artists and art lovers from across the country and around the world are less than a week away from arriving in Miami Beach for one of the biggest events Miami Beach celebrates each year: Art Basel Miami Beach.
Miami's Wynwood arts district is now an official tourist destination. How do we know? Mayor Tomas Regalado has inaugurated the first visitor stands for the warehouse-turned-gallery neighborhood.