Top Story
It was 15 years ago this week that then-San Francisco mayor Gavin Newsom ushered in a bold stand for same-sex couples when he ordered city officials to issue them marriage licenses...
1 thru 10 of 46750 Stories
The studio behind the hit television show "Empire" says it is "evaluating the situation" regarding the charges against actor Jussie Smollett and is "considering our options."
Extortion, physical assaults, verbal abuse, denial of state services, forceful evictions, harassment, being disowned by family members. These and many other challenges may begin to fade away for the Kenyan gay community if a court rules in their favor.
A hard-working single mother in Fort Wayne, Indiana had the perfect response to a homophobic customer who left a hateful anti-LGBTQ message scrawled on his receipt. No wonder her video went viral.
"Empire" actor Jussie Smollett "took advantage of the pain and anger of racism to promote his career" when he made a false police report about an attack in Chicago, the city's police superintendent said Thursday.
Though his usual oeuvre lies more with Broadway show tunes revamped for political satire, Randy Rainbow has taken leave of the Great White Way for a foray into Material Girlhood with a version of the 1983 Madonna hit that tuts Trump for his "Border Lies."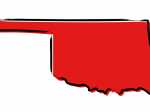 Strategies that work in progressive cities won't necessarily work in rural areas of Alabama, Arkansas, Kentucky, Mississippi, Missouri, Oklahoma and South Carolina where stigma around HIV and AIDS and around being gay runs deep.
President Donald Trump was asked Wednesday about the United States' effort to decriminalize homosexuality around the globe but his response was confounding.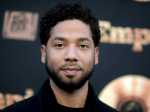 "Empire" actor Jussie Smollett turned himself in early Thursday to face accusations that he filed a false police report when he told authorities he was attacked in Chicago by two men who hurled racist and anti-gay slurs at him.
The Mormon church won't stand in the way of a proposal to ban gay conversion therapy for minors in its home base of Utah, leaders said Wednesday, a position that advocates heralded as a milestone in the conservative state.
The brothers, identified by Schmidt as Abimbola "Abel" Osundairo and Olabinjo Osundairo, are of Nigerian descent. But they told a reporter at CBS2-Chicago that they were "born and raised in Chicago and are American citizens."
1 thru 10 of 46750 Stories