Top Story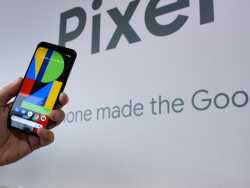 Google's latest phone and smart-home devices came packaged with a not-so-subtle message: Google cares about your privacy. Does it?
Facebook CEO Mark Zuckerberg on Thursday defended the social media platform's refusal to take down content it considers newsworthy "even if it goes against our standards."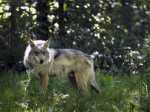 Dozens of environmental groups and scientists are asking U.S. wildlife managers to rethink how they plan to ensure the survival of Mexican gray wolves in the American Southwest.
The city of New Orleans is preparing to explode two giant, badly damaged construction cranes that are towering over a partially collapsed hotel project at the edge of the French Quarter.
Deep-sea explorers scouring the world's oceans for sunken World War II ships are focusing in on debris fields deep in the Pacific, in an area where one of the most decisive battles of the time took place.
Scientists have discovered a mash-up of two feared disasters — hurricanes and earthquakes — and they're calling them "stormquakes."