Gay Palm Springs: The Latest
The 10 queens competing for the crown on "RuPaul's Drag Race U.K." have finally been ruvealed.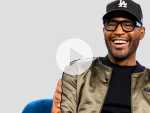 The cast for the 28th season of ABC's "Dancing with the Stars" is...wild.
Much of the nation's LGBTQ community was incensed when the Log Cabin Republicans, an LGBTQ conservative group, endorsed Donald Trump for next year's presidential elections, but one LCR board member quit over it.
More women may benefit from gene testing for hereditary breast or ovarian cancer, especially if they've already survived cancer once, an influential health group recommended Tuesday.
In a new interview with the awards website Gold Derby, Jessica Lange ranked her performance in the anthology series "American Horror Story."
After years of abuse allegations a practitioner of so-called "conversion therapy" and his wife now face charges of human trafficking, abuse, labor violations, and other crimes.
The fourth installment in "The Matrix" series is happening.
Democrats vowed last year to make Republican Sen. Susan Collins pay for her vote confirming Brett Kavanaugh to the Supreme Court. Republicans declared they would have her back. Neither has forgotten its promises.
The end of summer may be approaching, but that's not stopping actor Jared Leto from sharing some super sexy "hot girl summer" pics.
Quick fixes may treat the symptoms, but never the cause... until now. GAINSWave technology is a major breakthrough.
Lawyers for a transgender woman charged in a massive data breach at Capital One asked a judge Tuesday to release her from federal custody, saying that for her to remain jailed with men is a serious threat to her mental health.
The film's portrait of village life is both affectionate and unsparing, but it's a beautifully rendered work of cinema that benefits from the performances of its cast as well as a lush, evocative score.
Hasbro is giving plastic packaging the boot. The toy maker said Tuesday that all its packaging for new products will be mostly plastic free by the end of 2022.
With suicides on the rise, the U.S. government wants to make the national crisis hotline easier to reach.
If you're looking for deeply discounted airfare, Secret Flying aggregates hundreds of flight routes each week to make your next bucket list vacation a reality.
Automakers have introduced a flurry of new automotive safety and convenience technology features the past few years. Close-to-new vehicles with these features are now increasingly showing up on dealership lots as used vehicles.
See your "Friends" on the big screen. Deck out your place with "Friends" furniture. Wear your "Friends" as jewelry. Heck, buy the "Friends" Lego set and pretend it's for your kid.
Party drugs like crystal meth, Special K, GHB and ecstasy are frequently combined for more intense or longer-lasting highs. Whether they're consumed together by design or accidentally, the results can be deadly.

Paris Las Vegas is rolling out special events to commemorate the hotel's 20th anniversary of its landmark arrival on the Las Vegas Strip.
EDGE was on hand for the Gay Days 2019 Kick-off Party at the Wyndham Orlando Resort.