Bill Macy, the character actor whose hangdog expression was a perfect match for his role as the long-suffering foil to Bea Arthur's unyielding feminist on the daring 1970s sitcom "Maude," has died. He was 97.
Scotty Bowers, a self-described Hollywood "fixer" whose memoir offered sensational accounts of the sex lives of such celebrities as Katharine Hepburn, Cary Grant and the Duke and Duchess of Windsor, has died. He was 96.
South Korean pop star and actress Sulli was found dead at her home south of Seoul on Monday, police said.
Rip Taylor, the madcap mustached comedian with a fondness for confetti-throwing who became a television game show mainstay in the 1970s, has died. He was 84.
Diahann Carroll, the Oscar-nominated actress and singer who won critical acclaim as the first black woman to star in a non-servant role in a TV series as "Julia," has died. She was 84.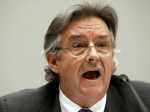 Joseph Wilson, the former ambassador who set off a political firestorm by disputing U.S. intelligence used to justify the 2003 Iraq invasion, died Friday, according to his ex-wife. He was 69.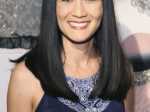 Suzanne Whang, whose smooth, calm voice provided the narration for HGTV's "House Hunters" for years, has died. She was 57.
Cokie Roberts, the daughter of politicians who grew up to cover the family business in Washington for ABC News and NPR over several decades, died Tuesday in Washington of complications from breast cancer.
Phyllis Newman, a Tony Award-winning Broadway veteran who became the first woman to host "The Tonight Show" before turning her attention to fight for women's health, has died. She was 86.
Ric Ocasek, The Cars frontman whose deadpan vocal delivery and lanky, sunglassed look defined a rock era with chart-topping hits like "Just What I Needed," was discovered dead Sunday afternoon in his Manhattan apartment.