Top Story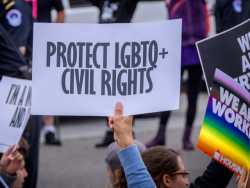 Twenty-eight U.S. states have adopted no laws that prohibit workplace discrimination targeting LGBT employees. Only a small percentage of cities and counties offer protection at th...
1 thru 10 of 50193 Stories
It wasn't too long ago that Donald Trump derided presidential executive orders as "power grabs" and a "basic disaster." He's switched sides in a big way: In each year of his presidency, he has issued more executive orders than did former President Obama.
None of these is legit, even though they were shared widely on social media. The Associated Press checked them out. Here are the real facts.
Frayed U.S. relations with Turkey over its incursion in Syria raise a sensitive question rarely discussed in public: Should the United States remove the nuclear bombs it has long stored at a Turkish air base?
The State Department has completed its internal investigation into former Secretary of State Hillary Clinton's use of private email and found violations by 38 people, some of whom may face disciplinary action.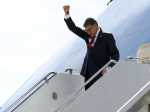 Energy Secretary Rick Perry announced Thursday that he will leave his job by the end of the year, saying that under President Donald Trump the nation is nearing energy independence.
An emotional Michael Jordan unveiled the first of two medical clinics he and his family funded to provide care to underprivileged members of the community.
President Donald Trump tweeted it as evidence of House Speaker Nancy Pelosi's weakness. Pelosi raised it as a banner of strength.
A gay man in Dublin, Ireland, is now speaking out publicly to tell the story of how a hammer-wielding gang of laughing teens attacked him after using a fake Grindr profile to lure him into an ambush.
Five years ago, as a state champion soccer star in West Virginia, then-high school student Michael Martin came out with a homecoming slow dance with his boyfriend. Now, as a school board candidate, he's ready to work for all students..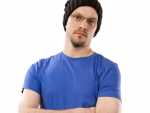 A new survey indicates that a significant percentage of the general population still harbor fallacious - and dangerous - notions about LGBTQs.
1 thru 10 of 50193 Stories