Top Story
Openly gay Democratic 2020 hopeful Pete Buttigieg stood strong in the face of attacks from the Christian right during a May 22 Q&A event, declaring he does have things to repent fo...
1 thru 10 of 48092 Stories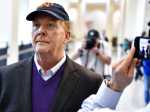 Celebrity chef Mario Batali, whose career crumbled amid several sexual misconduct accusations, pleaded not guilty Friday to a charge that he forcibly kissed and groped a woman at a Boston restaurant in 2017.
Hulu is announcing a new animated series called "The Bravest Knight," which features a young girl and her same-sex parents.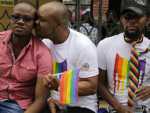 Kenya's High Court on Friday upheld sections of the penal code that criminalize same-sex relations, a disappointment for gay rights activists across Africa where dozens of countries have similar laws.
A federal lawsuit filed Friday asks a judge to block an Alabama law that outlaws almost all abortions, the most far-reaching attempt by a conservative state to seek new restrictions on the procedure.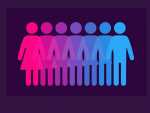 The Trump administration proposed Friday to roll back Obama-era discrimination protections for transgender people in health care, a move LGBT groups warn will unleash a wave of discrimination.
The dating app is getting an overhaul thanks to Taimi App, which aims to reimagine how members of the LGBTQ connect to one another.
Stepping up Beijing's propaganda offensive in the tariffs standoff with Washington, Chinese state media on Friday accused the U.S. of seeking to "colonize global business" with moves against Huawei and other Chinese technology companies.
Over the span of two years, a Chinese national in Oregon sent devices that looked like iPhones to Apple, saying they wouldn't turn on and should be replaced under warranty - but they were fakes.
Small businesses' cultures are becoming a bigger priority as more owners respond to the dramatically different expectations of a younger work force and a low unemployment rate and shrinking labor pool that make it harder to find staffers
Armed forces veteran and openly gay presidential hopeful Pete Buttigieg took aim at President Trump on a range of issues - one of them being Trump's "bone spurs" deferment from service in Vietnam.
1 thru 10 of 48092 Stories