Top Story
President Donald Trump abruptly quit a meeting with congressional Democrats Wednesday with a flat declaration he would no longer work with them unless they drop their investigation...
1 thru 10 of 48073 Stories
Premiere queer global streaming network Revry presents QueerX, the 4th annual queer music, film, and industry festival, takes place from May 31st to June 2nd in West Hollywood, California, sponsored by Lexus.
A judge in Chicago has ordered the file in the Jussie Smollett criminal case unsealed.
A federal court has ruled that the husband of "Real Housewives of New Jersey" cast member Teresa Giudice can stay in the U.S. as he appeals deportation to his native Italy.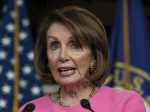 House Speaker Nancy Pelosi openly questioned President Donald Trump's fitness for office Thursday, suggesting a family or staff "intervention" after a dramatic blow-up at a White House meeting the previous day.
Openly gay Democratic 2020 hopeful Pete Buttigieg stood strong in the face of attacks from the Christian right during a May 22 Q&A event, declaring he does have things to repent for - but his devotion to husband Chasten is hardly one of them.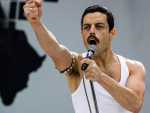 The advocacy organization GLAAD says that LGBTQ representation is up for major studio films released in 2018, but that none included transgender characters.
A smartphone app developed by Japanese police is being widely downloaded by women trying to protect themselves from gropers on packed rush-hour trains.
Illegal killings and longstanding political resistance have undercut the return of two species of endangered wolves to the wild, frustrating government efforts that already cost more than $80 million but have failed to meet recovery targets.
Media law experts pushed back against the San Francisco police chief, who said a freelance journalist allegedly conspired to steal a police report, saying that it is not a crime to disclose a public record.
Various studies have tried to determine how many concussions there are in any given season in the NHL. There's little doubt to retired players that the total among 700-plus players over nearly 1,300 regular-season games, whatever it may be, is too much.
1 thru 10 of 48073 Stories