New Orleans may reign supreme as the South's go-to party destination, but its history, diversity of cultures, LGBTQ friendliness, and "lay-say le bon tom roo-lay" attitude keeps visitors coming back.
Ski resorts are not just for winter anymore. In an effort to expand revenue opportunities in shortening ski seasons, mountain resorts have started offering more activities for the warmer months.
When in 2015, the governments of the Mexican state of Jalisco and its capital Guadalajara began a bid to host the Gay Games in 2022, they unwittingly set the city on a path to LGBTQ-awakening.
Gorgeous mountain vistas, eye-catching accommodations, dining options for every palette, sunshine nearly every day of the year, and an LGBTQ presence that makes everyone feel welcome — what more could you want from a vacation?
Here are four beach destinations where you could soak up the sun using points and miles.
Flying from Los Angeles to San Francisco? Patience may be the key during the holiday weekend.
1881 Napa, a wine history museum and tasting salon, opened this month in Oakville, about 60 miles (97 kilometers) north of San Francisco
From zip-lining and white water rafting to a robust LGBTQ scene, Spokane, Washington, is making its mark as a quaint West Coast getaway for queer travelers.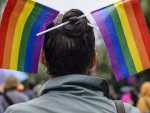 Overwhelmed by all of the offerings for NYC Pride, WorldPride and Stonewall50? We've got you covered with the ultimate list of what not to miss.
This summer, Chicago takes rooftop dining to new heights with a slew of contemporary concepts that reflect Chicago's culinary talent and distinct neighborhoods including the Fulton Market District, Navy Pier, The Loop and Old Town.