Top Story
The 31st edition of NewFest, New York's LGBTQ Film Festival, features more than 160 films (inclusive of shorts) from 32 countries and runs October 23-29th. EDGE's Frank A...
These days, you can watch a Broadway musical from a subway train seat. You can get your stage fix at your local movie theater or hear a play while jogging.
24 years ago singer/songwriter China Forbes was contacted by her college friend Thomas Lauderdale about joining his new band. Today she is still with the band. EDGE spoke to Forbes recently about her career.
Not just another love story anchored in the pains and miseries of coming out as different in a place and time where difference is punished, "To the Stars" promises us something a little different and a little unexpected - and delivers.
This sequel aired on the USA Network in 1996 and disappeared into obscurity soon after.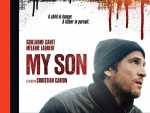 No one does suspense quite like the French. They tend to take it into the most imaginative and least expected places possible. Such is the case with this thriller, which is so immediate and raw that the anticipation is almost agonizing.