Top Story
President Donald Trump on Thursday minimized the ongoing threat of the Islamic State and overstated his economic success, declaring inaccurately that China would have overtaken the...
1 thru 10 of 13736 Stories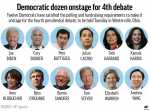 A dozen Democratic presidential candidates will meet on Tuesday for the most crowded presidential debate in modern history. The three front runners face the most intense spotlight.
If Roland Henry had died in a different part of the country, his organs might have been recovered. And lives could have been saved.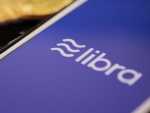 Facebook officially moved forward with its plans Monday to create a new digital currency called Libra, despite several high-profile defections from the project and intense criticism from U.S. regulators and politicians.
California Gov. Gavin Newsom on Friday signed a law that will make the state the first to allow employers, co-workers and teachers to seek gun violence restraining orders against other people.
Every year, thousands trek to a mountainside in Venezuela for rituals played out with fire, blood and smoke to pay tribute to the indigenous goddess Maria Lionza, who is revered across the crisis-stricken South American nation.
Germany's security services said Tuesday they're seeking greater powers to fight the kind of far-right extremism behind last week's synagogue attack, including requiring internet companies to report illegal hate speech to police.
The 2019 Nobel Prize in economics was awarded Monday to Abhijit Banerjee, Esther Duflo and Michael Kremer for pioneering new ways to alleviate global poverty.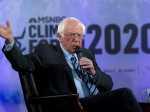 Bernie Sanders has released a major proposal to "end corporate greed and corruption" by requiring large companies to give ownership stakes to their workers.
It was a week of caustic rhetoric by President Donald Trump over Syria and the impeachment inquiry, and truth often took a beating.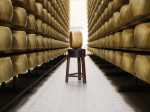 U.S. consumers who appreciate the tang of aged Italian Parmesan cheese as an aperitif or atop their favorite pasta dish are stocking up ahead of this week's tariff hike and as dairy producers in the two countries square off.
1 thru 10 of 13736 Stories