Top Story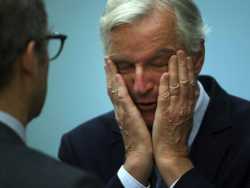 European Union and British negotiators failed to reach a breakthrough in Brexit talks during a frantic all-night session and will continue seeking a compromise on the eve of Thursd...
1 thru 10 of 13755 Stories
Mining companies filing for lower royalty rates wouldn't have to describe exactly where the minerals would be mined or how much they've mined recently.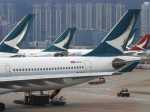 Hong Kong airline Cathay Pacific says passenger traffic slumped last month on plummeting demand from mainland Chinese travelers.
The Senate voted Thursday to sustain President Donald Trump's veto of Democratic-sponsored legislation reversing his raid of military base project money to pay for the U.S.-Mexico border wall.
The leaders of the 189-nation International Monetary Fund and its sister organization, the World Bank, are laying out their visions for the future, hoping to achieve a world with less extreme poverty and more economic growth.
Johnson & Johnson has agreed to a $117 million multistate settlement over allegations it deceptively marketed its pelvic mesh products, which support women's sagging pelvic organs.
China's economic growth sank to a 26-year low in the latest quarter amid pressure from a trade war with Washington, adding to a deepening slump that is weighing on global growth.
The Aids Healthcare Foundation (AHF) called on October 5 for Gilead Sciences Inc. to cut prices of pre-exposure prophalaxis drug Descovy. The new medication,was recently FDA approved amid controversy concerning its limited lab testing demographics.
British Prime Minister Boris Johnson's career of disdain for the European Union was a thing of the past on Thursday as he and the bloc's leaders celebrated their long-sought Brexit deal.
With a trial looming, major drug distributors and manufacturers are pressing to settle thousands of claims against them related to the nation's persistent opioid crisis.
The tariffs the Trump administration is about to impose on wine, liquor and cheese from Europe couldn't come at a worse time for small retailers.
1 thru 10 of 13755 Stories