Top Story
A Houston hospital has removed its president and several other leaders following an unusually high number of patient deaths, including a recent case in which a patient died after r...
1 thru 10 of 11803 Stories
As the partial government shutdown moves through its fourth week with no end in sight, the economic blow is being felt not only by federal workers but also by business people, households and travelers across the country.
A wheeled robot named Marty is rolling into nearly 500 grocery stores to alert employees if it encounters spilled granola, squashed tomatoes or a broken jar of mayonnaise.
The partial federal government shutdown is complicating the already complicated process of getting and managing a mortgage. Here's how the shutdown is affecting homebuyers and homeowners — and what you can do about it.
The Environmental Protection Agency hit a 30-year low in 2018 in the number of pollution cases it referred for criminal prosecution, Justice Department data show.
British Prime Minister Theresa May faces a no-confidence vote Wednesday, a day after Parliament rejected her Brexit deal by a historic margin.
Despite his seemingly endless string of racist comments and insults about immigrants, Iowa Rep. Steve King had the Republican Party's backing through nine elections. So why the GOP outrage now?
Delta Air Lines expects to lose $25 million in revenue this month from the partial government shutdown that is also creating checkpoint delays and long lines at the airline's Atlanta hub.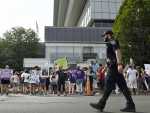 A member of the family that owns OxyContin maker Purdue Pharma told people at the prescription opioid painkiller's launch party in the 1990s that it would be "followed by a blizzard of prescriptions that will bury the competition."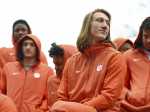 Lawrence denounced the quote Tuesday tweeting, "I never said this by the way. I don't know where it came from. However the trip to the White House was awesome!"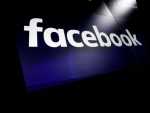 The local news industry hasn't been the subject of much good news itself, lately.
1 thru 10 of 11803 Stories