France's lower house of parliament is expected to approve a bill that would give single women and lesbian couples legal access to in vitro fertilization, egg freezing and fertility medication.
If Roland Henry had died in a different part of the country, his organs might have been recovered. And lives could have been saved.
Even though "quitlines" were designed to help people kick cigarette habits, calls and texts from people who use e-cigarettes are climbing as more people fall ill with a mysterious and devastating respiratory illness linked to vaping.
Low-level offenses can land those with paranoia, hallucinations or a reduced ability to communicate in the criminal justice system.
An increase in sexually transmitted diseases in Hawaii to the highest numbers reported in decades can be linked to the prevalence of online dating, officials said.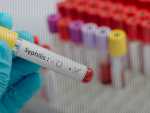 One of the nation's most preventable diseases is killing newborns in ever-increasing numbers.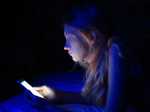 Laboratory studies have shown that prolonged exposure to high-intensity blue light damages retinal cells in mice. But, epidemiological studies on real people tell a different story.
The Christian medical chain, awarded $1.7 million in federal family planning funds for the first time this year, does not offer hormonal birth control or condoms.
The number of vaping-related illnesses in the U.S. continues to rise, now reaching about 1,300 cases and at least 26 deaths.
While Nashville may take pride in the dozens of tower cranes that now routinely dot the skyline, the city's expansion has brought with it skyrocketing rates of drug overdoses. Recovery Unplugged is opening a new facility to address the growing need.