Ever delayed a dental or medical procedure because of your wallet? You're far from alone since one in two Americans have postponed a procedure due to cost, according to new research.
The recently reissued "Night of Camp David" by veteran D.C. journalist Fletcher Knebel illuminates the daunting challenges that arise when the commander in chief is mentally unfit and unwilling to acknowledge it.
A documentary from the Smithsonian Institute, examining new DNA and physical anthropology evidence, suggests the famous cavalry officer Casimir Pulaski (1745-1779) might have been a woman, or intersex.
A drug that's used to help control blood sugar in people with diabetes has now been shown to help prevent or slow kidney disease, which causes millions of deaths each year.
Health officials say ground beef is the likely source of a food poisoning outbreak that has sickened more than 100 people in six states.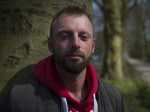 Martijn van Halen has every right to be angry at Jan Karbaat. The Dutch fertility doctor lied to his parents and used his own sperm to inseminate Van Halen's mother.
U.S. measles cases have surged again, and are on pace to set a record for most illnesses in 25 years.
There is very little science behind most of the health claims made for CBD, the cannabis product turning up in cosmetics, foods and dietary supplements.
Mia Farrow will never forget the day she watched a baby die in her mother's arms.
Mainstream retailers are leaping into the world of products like skin creams and oils that tout such benefits as reducing anxiety and helping you sleep.