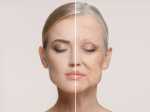 Many of us are convinced that while everyone else is aging, that person we see in the mirror every morning is magically aging at a somehow slower pace.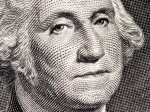 We have all heard the tales about George Washington chopping down a cherry tree, throwing a silver dollar across the Potomac River and, of course, wearing wooden teeth.
Studies show that green space and landscaping contribute to health, happiness, and intellect.
When reforms shortened working hours for U.S. doctors-in-training, some worried: Was that enough time to learn the art of medicine? Would future patients suffer? Now a study has answers, finding no difference in hospital deaths, readmissions or costs.
After two setbacks this week, President Donald Trump is now focusing his drive to curb drug costs on congressional efforts aimed at helping people on Medicare and younger generations covered by workplace plans.
A national trend of boozeless bars is cropping up nationwide to create social spaces without the hangovers, DUIs and alcoholism culture. It's part of a new push for sober options.
A high school in Madison, Wisconsin, plans to offer students free condoms as part of a pilot program this year.
Encounters with wildlife are becoming more common in towns and neighborhoods as urbanization increases, and people often do not know what to do in these situations.
America's most stressed citizens are, perhaps surprisingly, those who live in Los Angeles, according to new research.
Government scientists are starting to peek into the brains of people caught in the nation's opioid epidemic, to see if medicines proven to treat addiction, like methadone, do more than ease the cravings and withdrawal.