1 thru 10 of 7571 Stories
Scientists have found the strongest evidence yet that a virus is to blame for a mysterious illness that can start like the sniffles but quickly paralyze children.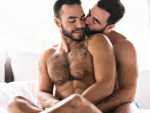 Popular culture overflows with sex, from cinema to advertising to, yes, even politics. And for many, sex represents one of the most intimate forms of human connection.
Consumers will have more health insurance choices next year under the Obama-era health care law and premiums will dip slightly for many customers, the Trump administration announced Tuesday.
Aging in place is a major financial commitment, one that may be at odds with retirees' plans to downsize their lives and budgets and squirrel away cash in anticipation of rising health care costs.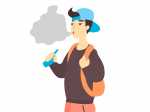 Teens' use of e-cigarettes has doubled since 2017, according to the National Institute on Drug Abuse, with 1 in 4 high school seniors reporting use of a vape in the previous month.
Johnson & Johnson on Friday recalled a single batch of its baby powder as a precaution after government testing found trace amounts of asbestos in one bottle bought online.
Health officials of Thursday said there have been 1,479 cases and at least 33 deaths in the mysterious outbreak.
An emotional Michael Jordan unveiled the first of two medical clinics he and his family funded to provide care to underprivileged members of the community.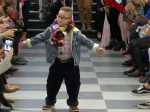 Though New York's Fashion Week wrapped more than a month ago, there was plenty of fierce fashion at the second annual "Gigi's Playhouse Fashion Show" on Wednesday, an event that allows young people with Down syndrome to share their talent.
National Institutes of Health (NIH) and Massachusetts General Hospital (MGH) researchers have identified a new use for tesamorelin which may help reverse liver disease in those living with HIV. Read the highlights of the NIH press release here.
1 thru 10 of 7571 Stories