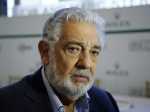 The Los Angeles Opera declined Friday to release any details of its promised investigation into allegations of sexual harassment against opera legend Placido Domingo, the company's longtime general director, including whether it has already started.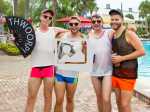 The Gay Days 2019 Daytime Pool Party & Expo at Wyndham Orlando took place yesterday. See who was there.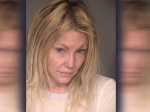 Heather Locklear has pleaded no contest to charges that she fought with first responders during two visits to her Southern California home last year.
Fay Dunaway's former personal assistant has filed a lawsuit in New York City and alleges the iconic actress subjected him to bullying and called him "a little homosexual boy" before he was fired.
Fifty years after Woodstock, the mystical and messy event that gave birth to a myriad of musical festivals, the entertainment industry is diluted with festivals and events like it.
Robin Thede knew plenty of talented African-American female comedians, but only a few were getting hired on popular TV comedy shows such as "Saturday Night Live" and "Mad TV."
Actresses America Ferrera and Eva Longoria are leading a group of more than 150 writers, artists and leaders who have written a public "letter of solidarity" to U.S. Latinos after the mass shooting in El Paso, Texas.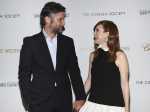 Julianne Moore is accustomed to working with her husband, director Bart Freundlich, on set, but it was a real family affair when their daughter joined them for their latest collaboration.
Democratic presidential candidates will descend on Iowa next week to do something that Native Americans say doesn't happen enough: court their vote.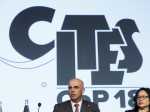 From guitars to traditional medicines and from tusk to tail, mankind's exploitation of the planet's fauna and flora is putting some of them at risk of extinction.