Scotty Bowers, a self-described Hollywood "fixer" whose memoir offered sensational accounts of the sex lives of such celebrities as Katharine Hepburn, Cary Grant and the Duke and Duchess of Windsor, has died. He was 96.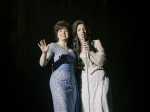 Writer-director Callie Khouri is drawn to stories about female friendships and country music. Her latest television film "Patsy and Loretta" combines those passions into the true story of a friendship between two of country music's most powerful voices.
Upcoming streaming service HBO Max promises to return viewers to the world of 1978's "Grease" with a new straight-to-streaming series, "Grease: Rydell High." The new show will expand upon the world of the original movie.
Romania's autumn fairs are a loud, colorful reminder that summer has come to an end. And for many families in poorer areas of the country, they are one of the few affordable events of the year.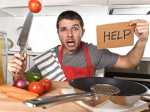 From leaving the oven on overnight to forgetting a crucial ingredient in a meal or using salt instead of sugar, more than six in 10 Americans have experienced a cooking catastrophe.
A gay NYC man recounts being propositioned on the street by a stranger who then subjected him to a brutal attack and robbery.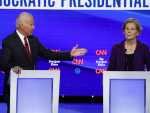 Voters got a better look at Democrats' health care priorities on Tuesday, as 12 of the leading candidates vowed to codify abortion access, threatened to jail opioid company executives and added a few more details to their health plans.
General Motors CEO Mary Barra joined negotiators at the bargaining table, an indication that a deal may be near to end a monthlong strike by the United Auto Workers union that has paralyzed the company's factories.
The western Joshua tree needs protection under the California Endangered Species Act because of threats from climate change and habitat destruction, the Center for Biological Diversity said in a petition Tuesday.
A dozen Democrats seeking the presidency tussled Tuesday night in a debate packed with policy, flubbing some details in the process.