1 thru 10 of 4777 Stories
"Schitt's Creek" is unfortunately coming to an end but Pop TV, the network that airs the beloved comedy in the U.S., announced the Season 6 airdate.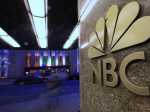 Comcast's NBCUniversal said Tuesday that its upcoming streaming service will be called Peacock, in an homage to NBC's logo. It will become the home for some of the company's most popular shows, including "Parks and Recreation" and "The Office."
The latest season of "Dancing with the Stars" kicked off Monday night and the world got to witness President Donald Trump's former press sectary Sean Spicer dance the salsa.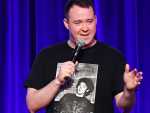 "Saturday Night Live" has rescinded its invitation to a cast member who posted a video last year in which he used a racial slur for Chinese people and derided Asians trying to learn English.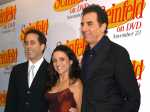 Move aside, "Friends" and "The Office." Netflix now has a new gem — a show about nothing.
Christie Brinkley has been sidelined for Monday's season premiere of "Dancing with the Stars."
In a new interview with the U.K. newspaper the Sunday Times, RuPaul said his comments about whether or not he'd allow transgender drag queens compete on his hit reality show "RuPaul's Drag Race" were taken "so out of context."
"Grace and Frankie" may be approaching its end, but Netflix may have a new series ready to fill its spot.
A trio of Emmy-honored actors are winners again for their guest performances in TV series, joined by an awards newcomer.
Stranger things are happening on "American Horror Story: 1984."
1 thru 10 of 4777 Stories