On her latest work, Emeli Sandé is proving why "REAL LIFE" is so much worth investing in with an R&B, gospel mix that is both moving and liberting, joyous and profound — real life has never felt so hopeful.
There's a new "Yankee Doodle Dandy" of a Studio Cast Album available for your Broadway collection, but is it worth waving your flag over?
It was reported Thursday that "Saturday Night Live" will be getting three new players for its upcoming 45th season, including openly gay comic Bowen Yang, who is the long-running show's only Asian American performer.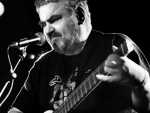 Daniel Johnston, a quirky folk singer-songwriter and visual artist whose offbeat career and struggles with mental illness brought him a cult following and inspired a documentary film, has died at age 58.
Charli XCX and Troye Sivan are teaming up again for the follow up to their track "1999" with the new banger "2099."
"Sister," Pyer Moss' latest production for New York Fashion Week, was a brilliant, irreverent and joyous celebration of black culture.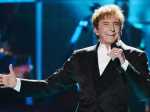 The man of a thousand songs that make the whole world sing electrified the Hollywood Bowl this past weekend with a lengthy set that proved the 76-year old song-man is still a legendary performer.
Tommy Hilfiger never shies away from spectacle when it comes to his runway shows, and his return to New York Fashion Week after several years was no exception.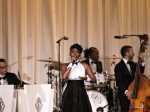 Janelle Monae brought down the house Saturday at Ralph Lauren's New York Fashion Week show, where "the house" was a jazzy nightclub of yesteryear that Lauren created inside a Wall Street building to debut his fall collection.
Playful yet provocative alt-pop sensation, MIKA, continues to fearlessly dive into dark waters penning deceptively danceable yet deft and nuanced new music with his fifth studio album, "My Name is Michael Holbrook," dropping this October.