1 thru 10 of 13737 Stories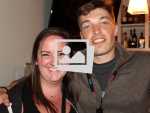 The Provincetown Film Festival ended its 21st edition on Sunday night at the Pilgrim House. See who came out.
The Ptown Film Fest celebrated its honorees at the Schoolhouse art gallery in the East End. Honorees Judith Light, John Cameron Mitchell and Jillian Bell were in attendance. Check out the photos.
The Provincetown Film Festival turned 21 this year. See who came out to celebrate this big birthday at the festival's opening night party on June 12 at the Crown and Anchor.
The film dips fearlessly behind the scenes to hear the (sometimes only semi-clothed) recollections and musings of a panoply of drag stars. The picture that emerges is one of enormous courage and profound passion.
There is little analysis about his work, it is just as much about his life as a gay man, meanwhile he is brilliantly clear about how his life and work are the expression of his mission as queer artist-activist in rabidly homophobic America.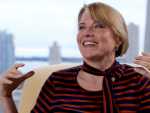 This documentary talks about the importance of LGBTQ+ television representation, as well as the particularities and power of queer fandom.
Come on, vogue in this queer immigrant French dance documentary.
These are the stories of three middle-aged, depressed Iranians trying to cope with the reality that love has simply passed them by.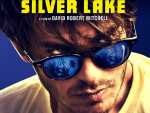 David Robert Mitchell's "Under the Silver Lake" is now available on Blu-ray, DVD and Digital from A24 and Lionsgate. This is one of the best movies of 2019, so pick it up in your preferred format as soon as possible.
A visual feast that's the perfect antidote to any staycation! "Wonder Park" is available on Blu-ray, DVD and DIgital HD Combo Packs and is as exciting as a trip to the happiest place on earth and right from your own livingroom!
1 thru 10 of 13737 Stories