Don't Miss It: 4 Must-Watch TV Shows this Fall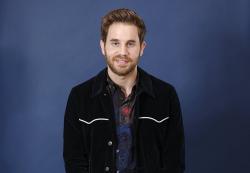 With hundreds and hundreds of TV shows airing in a single year — never mind the countless new streaming companies launching — it can get overwhelming figuring out what to actually watch. With "Game of Thrones" officially over, there's no single show all of us are collectively watching at the same time — the TV landscape is more fragmented than ever. Audiences may not be rallying around one show in particular but that doesn't mean the quality of the plethora of series is low. Below are four shows set to air in the coming months that probably won't dominate the headlines but are nevertheless worth your time.
"Succession," Season 2, Aug. 11, HBO

Kieran Culkin, left, and Jeremy Strong, right, in a scene from "Succession." Photo credit: Peter Kramer/HBO
"Succession" may have been the surprise hit of 2018 — or at the very least, one of the biggest unexpected breakout shows of that year. The hilarious drama is returning next month for a sophomore run, following the Roy family — a dysfunctional group that runs one of the biggest media and entertainment conglomerates in the world. Headed by Logan Roya (Brian Cox), his four children — Roman (Kieran Culkin), Kendall (Jeremy Strong), Shiv (Sarah Snook) and Connor (Alan Ruck) fought for control of the company. Until things ended on a deadly and devastating note with Season 1. The return of "Succession" promises more million dollar lifestyle hijinks where the Roys attempt to buy a legacy newspaper. Season 2 also includes new additions to the cast — the incredible actors Cherry Jones and Holly Hunter.
"American Horror Story: 1984," Season 9, Sept. 18, FX

Billie Lourd, left, and Gus Kenworthy for "American Horror Story: 1984." Photo credit: Screenshot via Instagram.
The ninth installment of the FX's long-running anthology series "American Horror Story" might be one of the most unique season's of the series — which is saying something. Though not much is known about "AHS: 1984" we do know that actors Sarah Paulson and Evan Peters — both of whom have appeared in every single season of "AHS" — will not star in the new season. The show does feature some "AHS" regulars, however, like Emma Roberts, Billy Lourd, Cody Fern, John Carroll Lynch, and Leslie Grossman. Newcomers include out Olympic skier Gus Kenworthy, "Pose" star Angelica Ross as well as "Glee" actor Matthew Morrison. Drawing on the themes and tropes of 80s slasher films, co-creator Ryan Murphy shared a teaser clip of the cast on the first day of filming, evoking strong "Friday the 13th Vibes."
"The Good Place," Season 4, Sept. 26, NBC

Kristen Bell and Ted Danson in a scene from "The Good Place." Photo credit: Screenshot via YouTube/NBC.
Since debuting in 2016, "The Good Place" has silenced haters who said the network comedy is dead. Created by "Saturday Night Live" and "The Office" writer Michael Schur, "The Good Place" has been one of the most thrilling — and funny — network comedies of the decade. "The Good Place" has been able to maneuver around the constraints of broadcast, turning out some of the most daring and mind-bending episodes of TV ("Michael's Gambit"). The show stars Kristen Bell, William Jackson Harper, Jameela Jamil, Manny Jacinto as four dead people in the afterlife, navigating their way alongside a personified Siri of sorts named Janet (D'Arcy Carden) and overlord Michael (Ted Danson). Though "The Good Place" hit some bumps in the road over Season 3, it was revealed the upcoming Season 4 will be finale season of "The Good Place," which feels like a good spot to end. Schur and Co. were able to pull off some pretty incredible surprises during its run so there's no telling what Season 4 has in store for fans.
"The Politician," Season 1, Sept. 27, Netflix

The satirical-musical "The Politician" will mark Ryan Murphy's first show for Netflix. After leaving Fox for a multi-million-dollar deal for the streaming company last year, the prolific producer/writer/director has still been involved with his FX series, like "Pose" and "American Horror Story," where he's been able to push boundaries over the years. There's no telling what Murphy can do on the no-holds-barred Netflix. The show stars Tony Award-winning actor Ben Platt, who plays Payton Hobart, a wealthy citizen of Santa Barbara who is running for office. Each season will follow a different campaign launched by Payton. Like most of Murphy's shows, "The Politician" has an all-star cast. Platt will star in the comedy alongside Gwyneth Paltrow, Jessica Lange, Zoey Deutch and more. Bette Midler and Judith Light will have guest roles on the show and Dylan McDermott and January Jones will also appear. With so much talent involved, and a wild concept, Murphy's first Netflix show ought to be a big hit.
Comments on Facebook